Red Bull Racing and PUMA Unveil Slick New Livery And Team Kit For 2016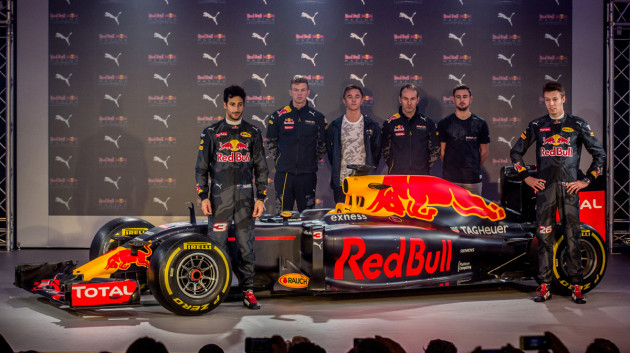 On Wednesday, PUMA and Red Bull Racing kicked off their new partnership with an exclusive event in East London, which I was fortunate enough to attend. The event was held at The Old Truman Brewery, once home to London's largest brewery, where they revealed the team's striking new look for 2016.
Of course, it wouldn't be a Red Bull event without a dramatic unveil, and they didn't disappoint. Guests were treated to a powerful performance that saw a concealed F1 car under a drape morph into models. Showing off the new PUMA Red Bull Racing product collection, these dancers entertained the crowd with an energetic routine before the new look Red Bull Racing 2016 livery was presented with a dramatic crescendo.
The reveal was live-streamed , but in case you missed it, you can watch it below:

As you can see, gone is the purple color of former partner Infiniti, replaced with a new matte dark blue look. The livery prominently features the bold red and yellow colors of the Red Bull brand, also in a matte finish, with the Red Bull name emblazoned across the sidepod of the car.
"We decided that with a clean sheet of paper to go with something a bit more innovative, aggressive, that will stand out in the crowd and stand out in a few more drivers' mirrors," said team boss Christian Horner.
The new livery will adorn the new RB12, which is set to make its track debut during the first pre-season test at Barcelona's Circuit de Catalunya on Monday.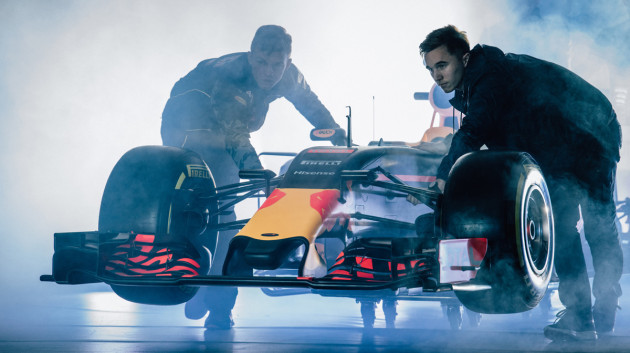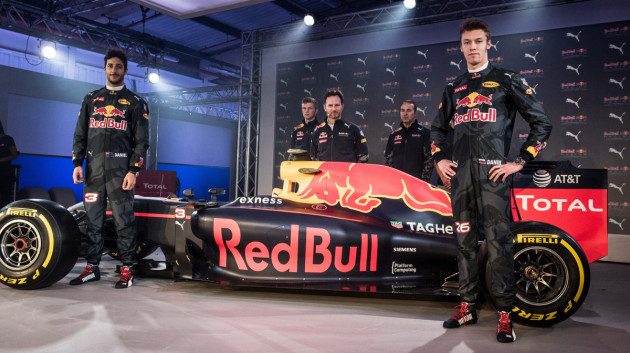 During the event, we got to check out the new PUMA product designs that feature The Stampede; a graphic illustration of charging bulls featured widely across the race suits worn by Daniel Ricciardo and Daniil Kvyat, team wear, replica styles and lifestyle collection. This print represents the strength and determination of Red Bull Racing, and brings a bold new look to the team for 2016.
"It looks good, the kit is cool – we got the whole stampede camo-look, which is pretty funky," said Daniel Ricciardo.
Underpinning this new partnership is PUMA and Red Bull Racing's desire to be Faster Together, a unifying hunger that drives both brands forward. With Red Bull Racing, PUMA will continue to push the boundaries of product design and racewear technology in F1 through their multi-year partnership.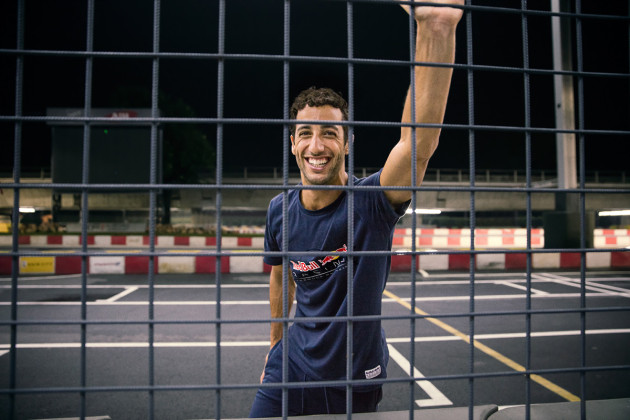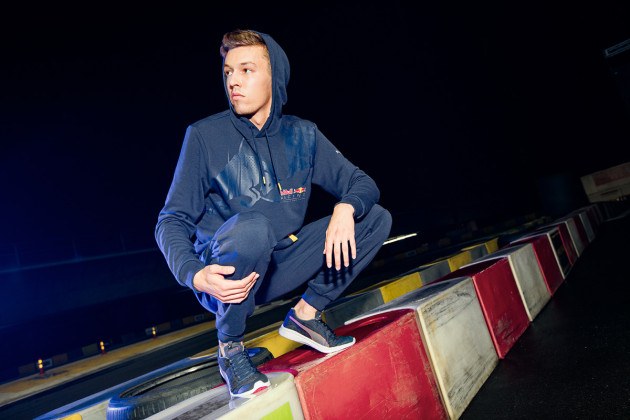 Red Bull Racing driver Daniel Ricciardo: "There's always a buzz in F1 at this time of year and launching the new car livery, race wear and a new team look like we did today gets the season started in a fun way. It's pretty cool to be with PUMA, they're a brand who get who we are and you can see that in the product designs revealed today. It's a bit of an understatement to say I'm excited to drive the new car next week – I can't wait! I'm ready to work through the pre-season program and then finally get racing in Melbourne."
Red Bull Racing driver Daniil Kvyat: "We're all looking forward to the new season and the launch today was a really good way to start it. The new team kit and lifestyle look that PUMA has designed is great, and I think the fans will really like the replica wear we have this year. PUMA's development into the performance and comfort of racewear is really impressive. We spend hours at a time in the car, often in very extreme conditions, so having gloves, suits and bodywear that protects you is so important for us."
Red Bull Racing team boss Christian Horner: "Seeing our new livery for this year alongside our new team wear from PUMA was a proud moment for us. PUMA have done a very impressive job with the design of the team kit, replica and lifestyle product lines. There has been a lot of work behind the scenes to get ready for this, and it's all paid off with today's event which I think has only built our excitement for the season ahead."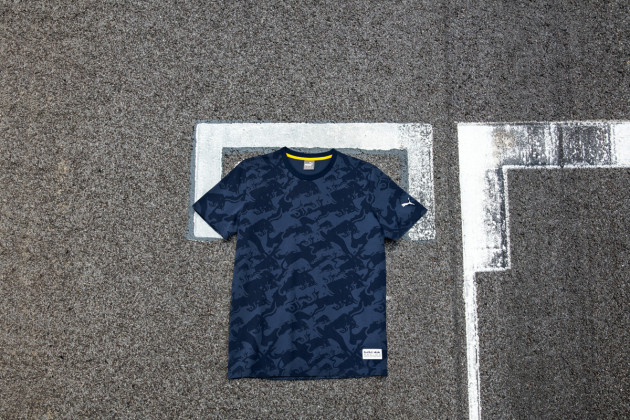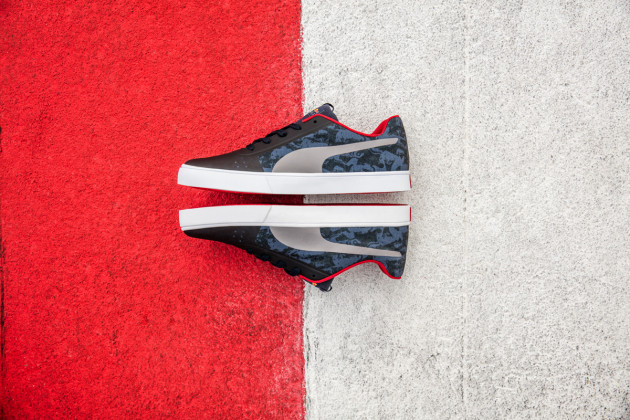 For those of you who want to show your support for Red Bull Racing, you can now purchase the replica and lifestyle collections online and in select stores. Highlights include a reversible Windbreaker featuring a tonal stampede mesh and the All Over Tee with a full body stampede print.
The Ignite Stampede completes the look, a lifestyle trainer with the same silhouette as the shoe worn by the team mechanics and featuring PUMA's performance running Ignite technology in the outsole for enhanced comfort. Visit www.puma.com/redbullracing for more information on the full collection.
Thanks to PUMA for bringing us out to London to attend the kick-off event, and here's hoping that the Red Bull Racing team has a successful 2016 F1 season!