Review: Forza Horizon (Xbox 360)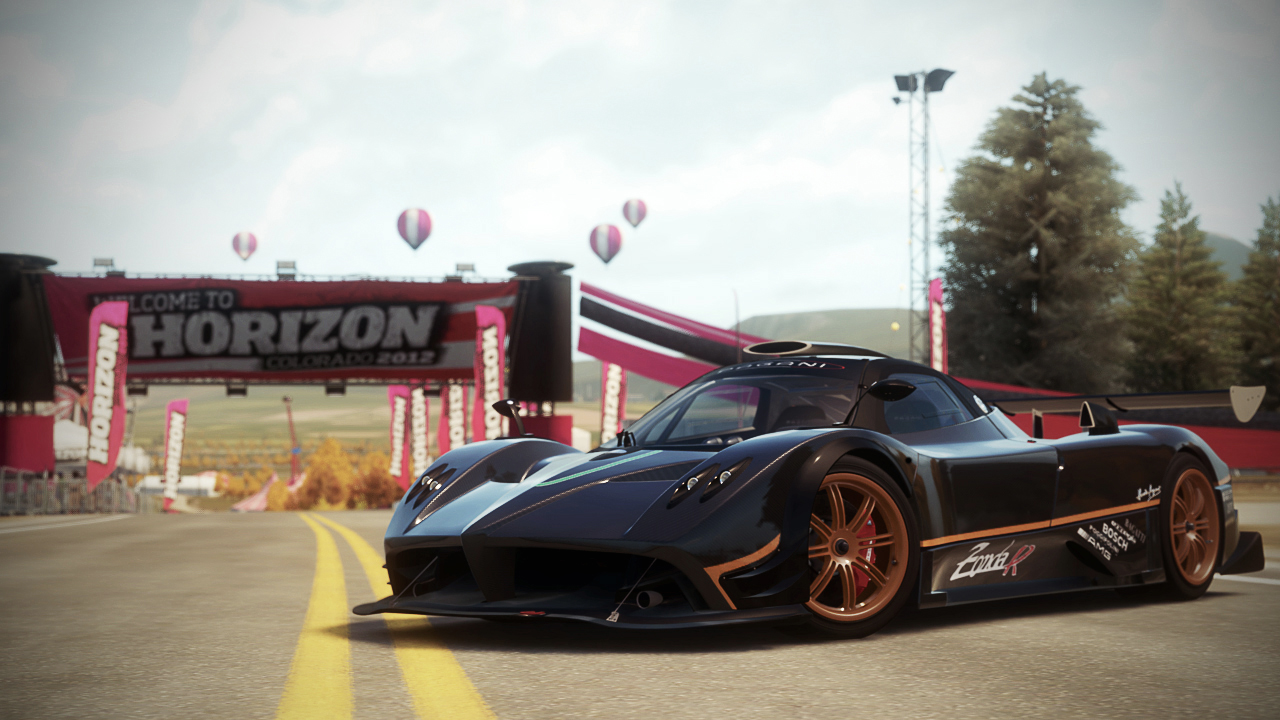 Forza Horizon Review
Genre: Racing / Platform: Xbox 360
Turn10 Studios has long been creating one of the greatest simulation racing games with its Forza Motorsports series, but recently they handed the reigns over to Playground Games. The result is a more arcade style racing game but it still wears the Forza name. Will this newest game carry on the Forza legacy, or has the Forza name been soiled by the bumbling hands of a new studio? Read on to find out.
The first thing you will notice about Horizon is how fast the pace is at the beginning. You start the game at full speed in a new SRT Viper chasing down a Ferrari 599 GTO which is being driven by Darius Flint, the multi-time champion of the Horizon Festival, and your ultimate rival. Immediately following this scene you are thrust behind the wheel of something a bit tamer, a 1995 VW Corrado VR6, but you are still racing. This time your goal is to get to the festival as fast as possible.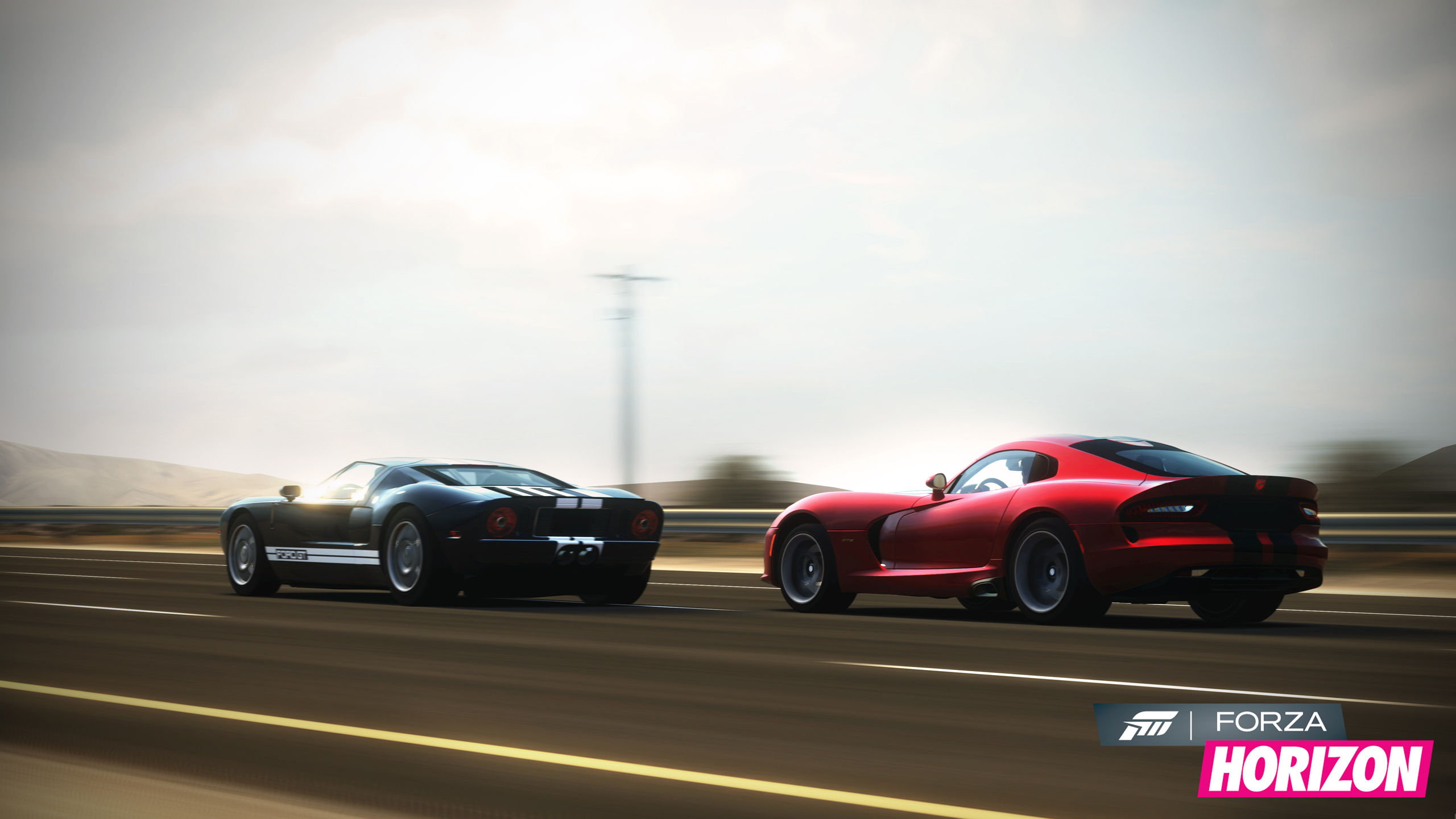 The whole beginning of the game is played with this fast paced and exciting feel. Within 30 minutes of starting the game I had completed the two previously mentioned scenes and managed to get two new cars, a Subaru Impreza WRX STI and a Mustang Boss 429. The STI was a gift from the race organizers so that I could complete my first multi-surface rally-style race, and I won the Mustang by beating a freaking P-51 Mustang plane in a race!
Excitement is given in spades, at least at first. Once you spend about two hours hammering race after race, the pace begins to slow. More options open up and you will find yourself wandering around more than you had been previously. This is not entirely a bad thing, the Forza Horizon Colorado setting is a nice thing to look at, it can just be jarring how quickly the adrenaline drops off. Even those incredibly intoxicating "barn finds" quickly dissipate. In the first 4 hours of play, I had been given the location to 5 of the 9 barns. Another 5 hours later, and I have yet to receive one more.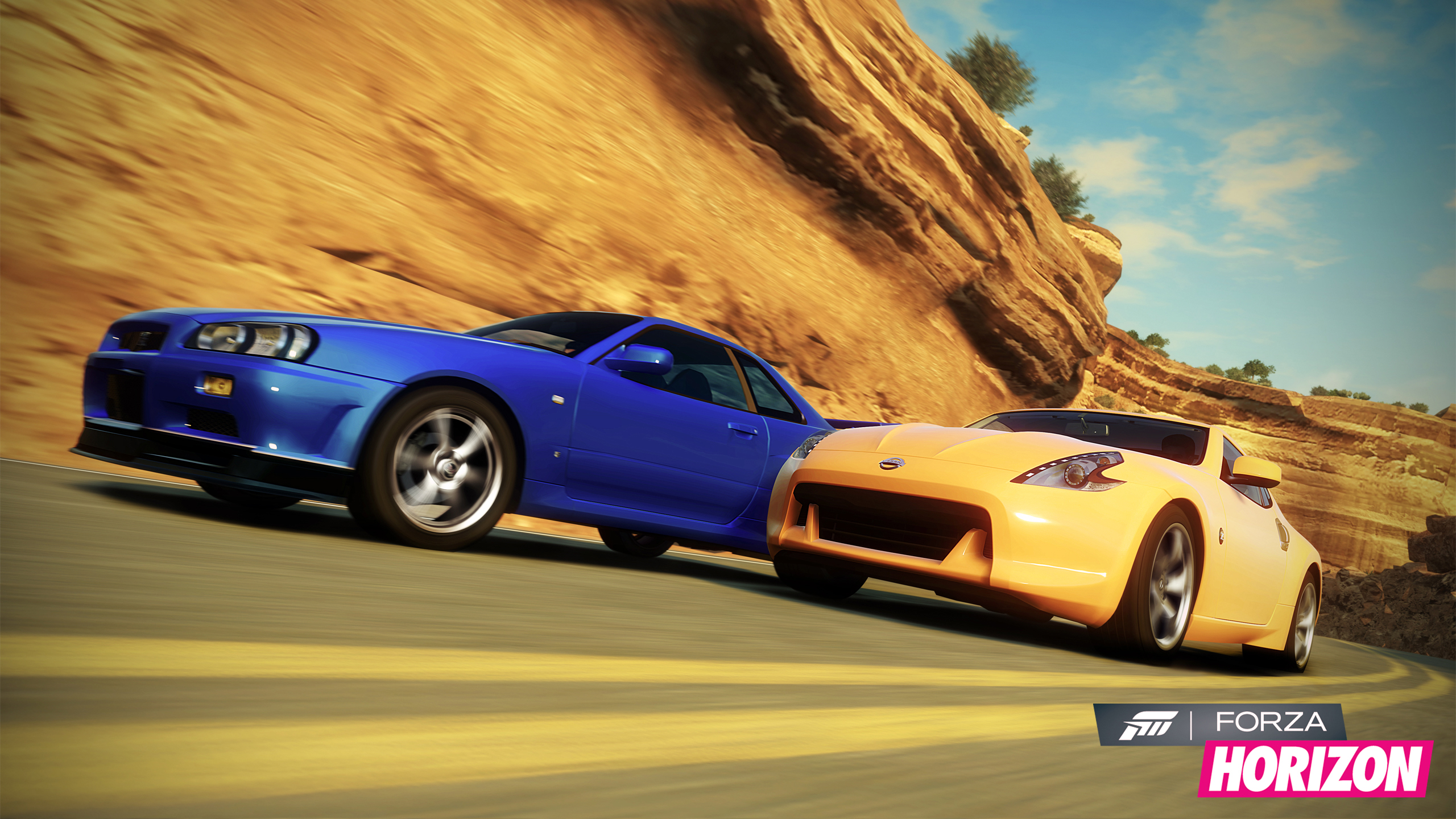 That seems to be the biggest problem with Horizon. That original rush gets lost in the mix. The first time you race an airplane in that Mustang vs. Mustang showcase it is exhilarating. Three airplane vs. car races later and the novelty begins to wear off. That is not to say that the game gets boring, far from it actually. The game still possesses much of that trademark Forza feel, and the actual driving is hours of fun. We just wish Playground Games would have spread some of the crazy and exciting moments through the game rather than bombard the player in the first hour of gameplay.
Graphically Horizon is very similar to its predecessors, but detail has fallen off slightly. Thanks to the need to create huge expanses of land and large crowds of (poorly animated) people, Horizon lacks some of the crisp polish that Forza 4 is known for. The biggest show of visual corner-cutting is in the rear-view mirror. Cars behind you look to be rendered by a Nintendo 64 with their blocky shapes and utter lack of details. Aside from these few missteps, the world of Horizon is a vast and beautiful area to explore and discover. When speeding through a race, the badly animated crowds blur and dissipate and the action becomes focused on the nicely rendered cars and tracks. After all this is a racing game.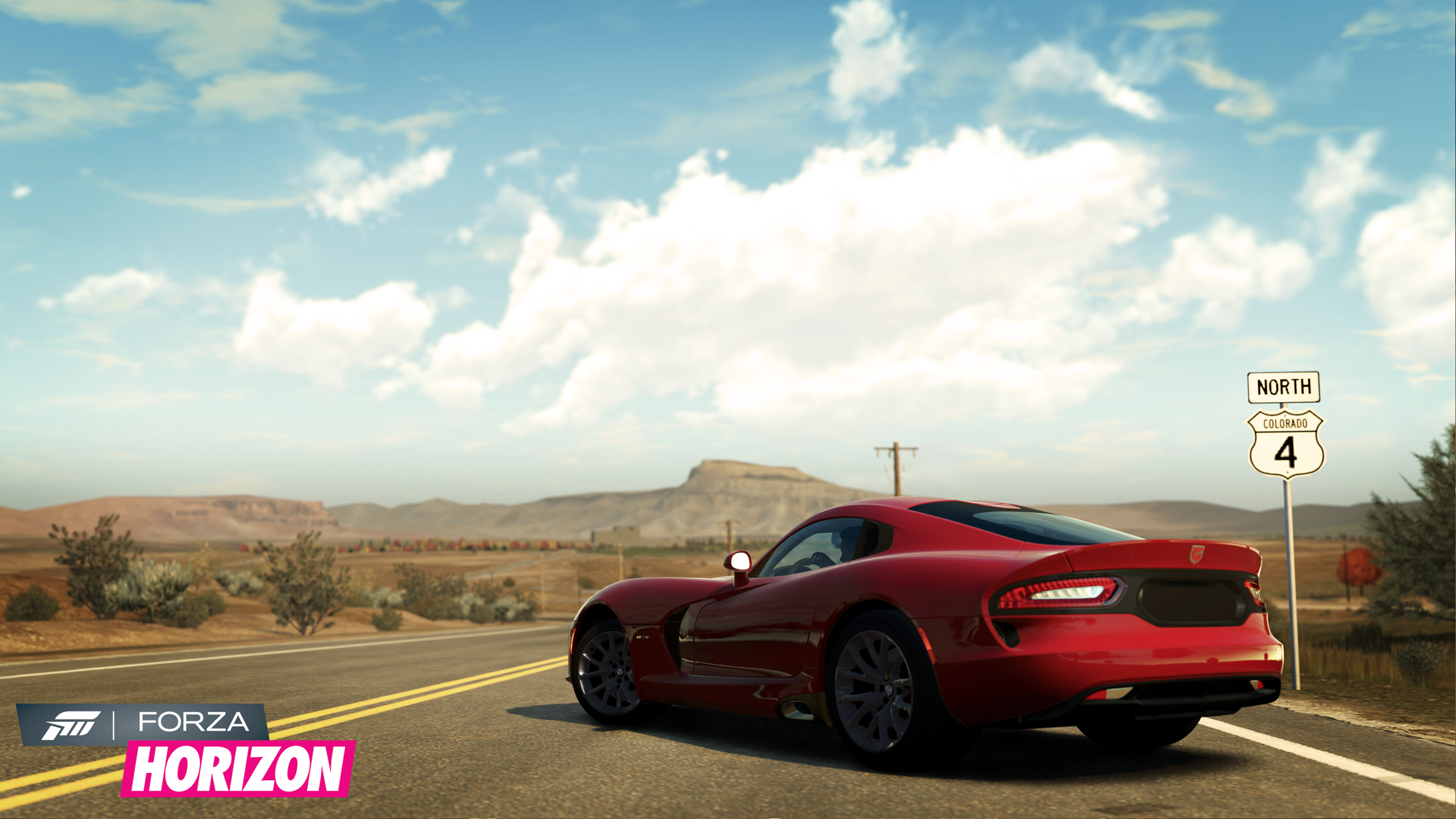 Racing in Forza takes on many different forms. The majority of your wheel-to-wheel antics take place in either Festival Events or Showcase Events. The Festival Events are your standard style of race that must be completed to progress in the game. The Showcase Events are specialized events that are over-the-top in nature and provide you with a new car if you win. The Mustang vs. Mustang race we mentioned earlier is your first Showcase event.
Progression in the game is built around a points system. Each Festival Event you win awards you with a  set number of points, and after a certain point limit is reached you are awarded a new "wristband" that allows you to enter higher level races. The Festival Races are varied between point-to-point style races or small circuit races set up around the Colorado countryside. Every time you receive a new wristband, a third race type opens up. These are rival events and will also award you with a car if you win. Each wristband level has its own unique rival.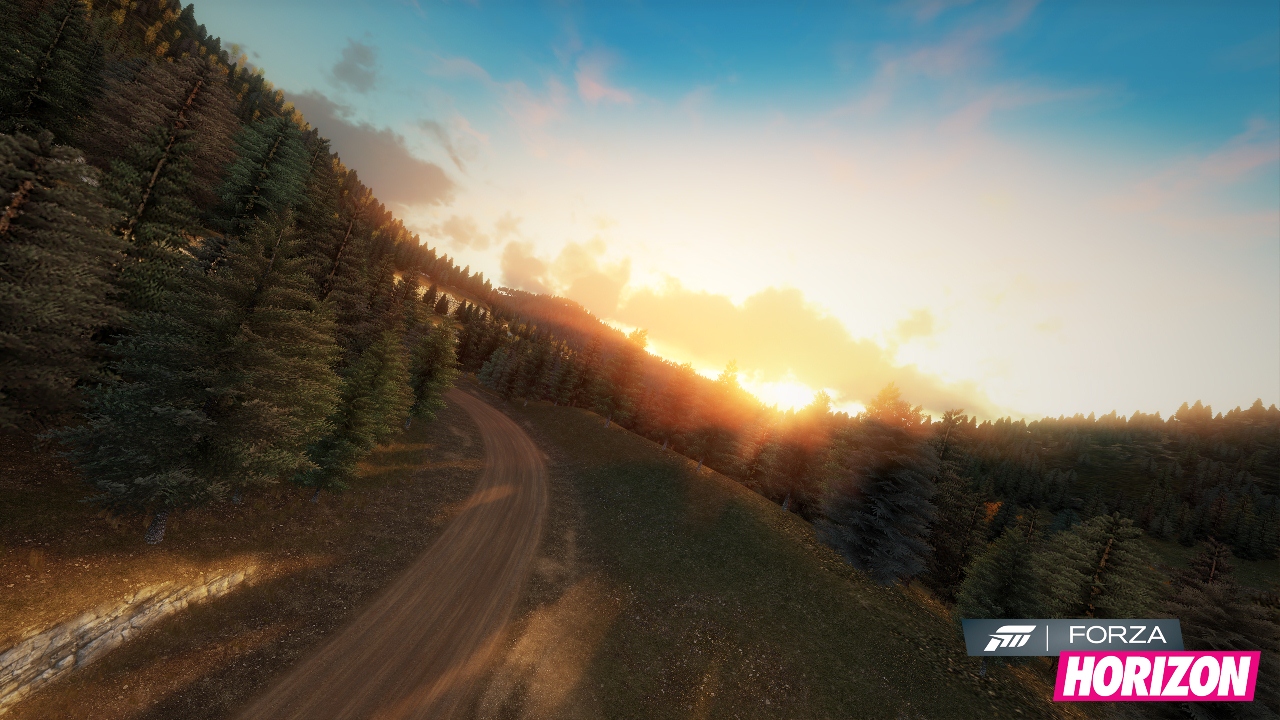 Like Forza games previously, races can be restricted by car level, drivetrain, age or any other number of factors. Through the first half of the game, you should never need to purchase another car thanks to the sheer number of cars you can win. Later on in the story cash is so plentiful that buying a car that fits your driving style is worth the investment. This is very important, as the game does get more difficult as you move higher in the wristbands.
Mixed surface racing helps to compound the difficulty. While we were very intrigued to have the chance to race on dirt stages, the physics don't hold up as well. The Dirt franchise has done a very good job of nailing loose surface physics, but the dirt roads in Horizon just feel more like slippery asphalt than the ever-changing surface that off-road tracks create. This is very frustrating when being forced to use high power cars later in the game.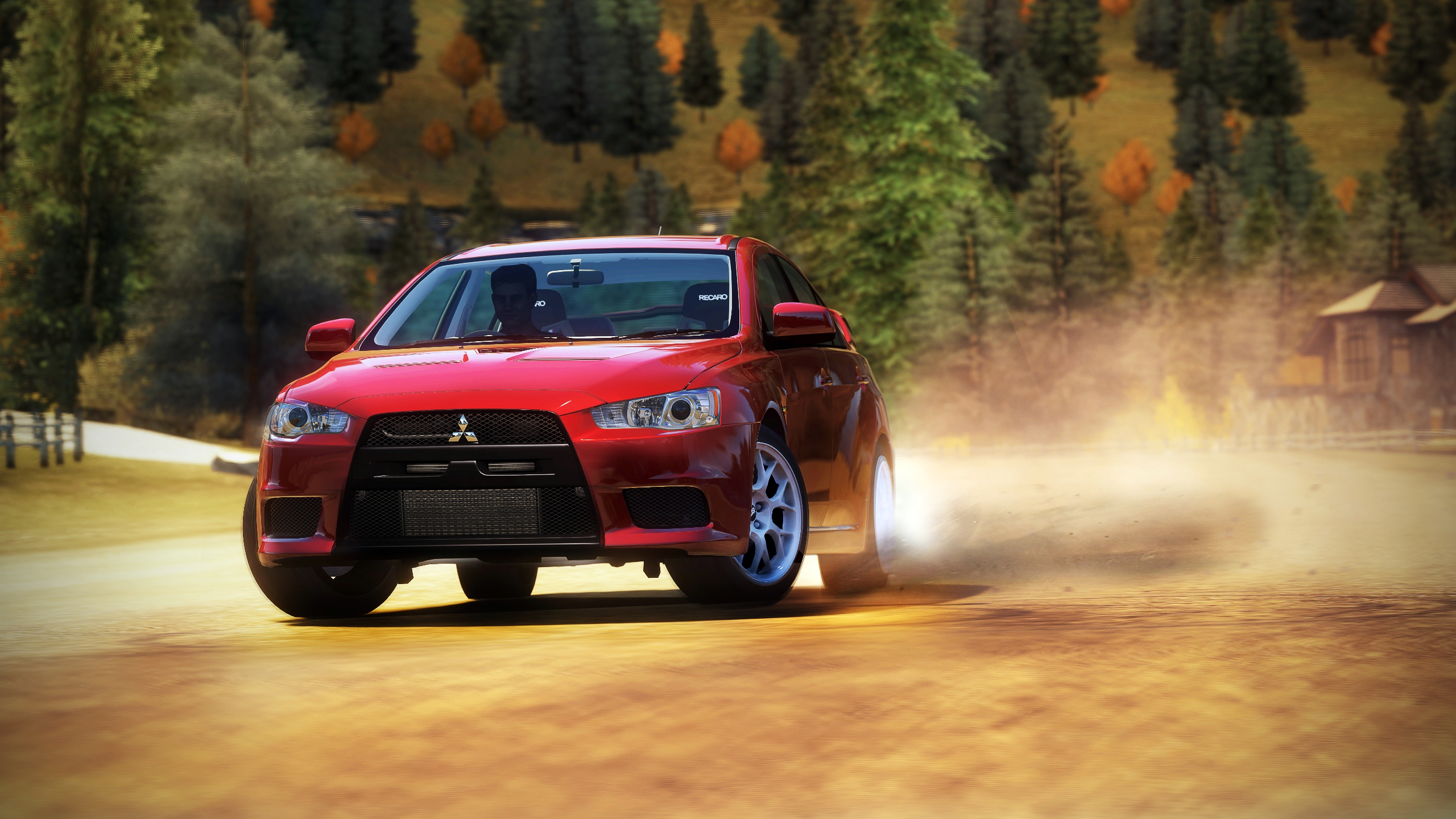 One way to help combat the difficulty is to upgrade your car as high as possible in its particular letter based bracket. Thankfully Forza Horizon has built in a system that prevents this upgrade frenzy from destroying your bank account. Scattered throughout the countryside are "Upgrade" signs. Every one of these pink billboards that you drive through will reward you with a one-percent discount on all upgrades. There are 100 of them, so you can receive free upgrades on all cars if you can locate them all.
Aside from the story progression, there are many other ways to occupy your time in Horizon. One of the most enjoyable is the impromptu rival races that can be started with any Horizon racer. If you find another Horizon racer traveling through the area drive up behind them and press X to start a race. Monetary gain is minimal, and there is nothing to gain by acting on these races, but it can be a great way to pass time when trying to travel across the map. Another way to kill some time is with the "illegal" street races. These have no impact on the story, but they are a great way to make some major cash. After you complete a certain number of races at each venue you are rewarded with a new car.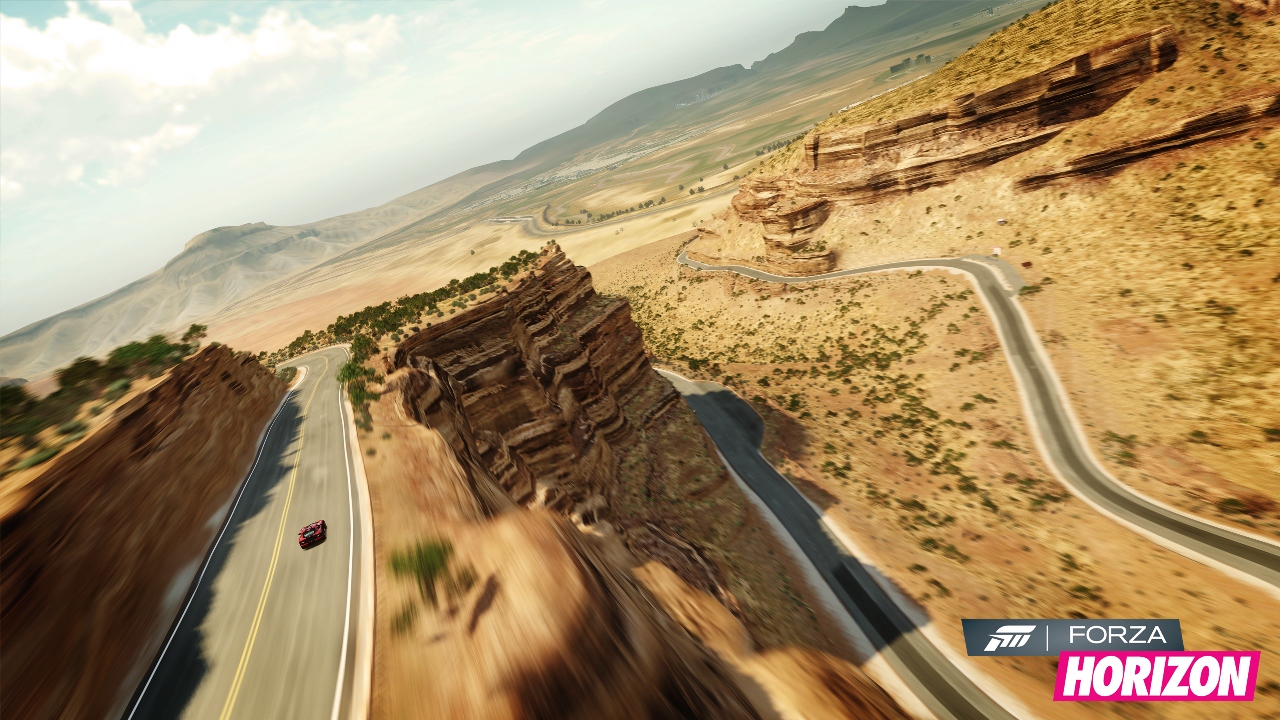 So what is Forza Horizon, really? It manages to take the feel and precision of a simulation based game and transfer it into a more open and arcade style world. It is a near perfect mesh of the things that makes games like Need for Speed and Gran Turismo successful. It may lack some of the polish and dynamics that have made Forza Motorsports a household name, but it gains a spirit and sense of excitement that has been missing from the series. While we would have loved to see some more accurate physics when racing on the dirt surfaces of the game, and we desperately miss Autovista mode, Forza Horizon is a true winner in the ever-crowded racing space. Time will only tell if this new Forza will stand up against new incoming competition from the Need for Speed franchise, or if it will push away the Forza faithful. That is the problem with trying to please everyone; occasionally you please no one.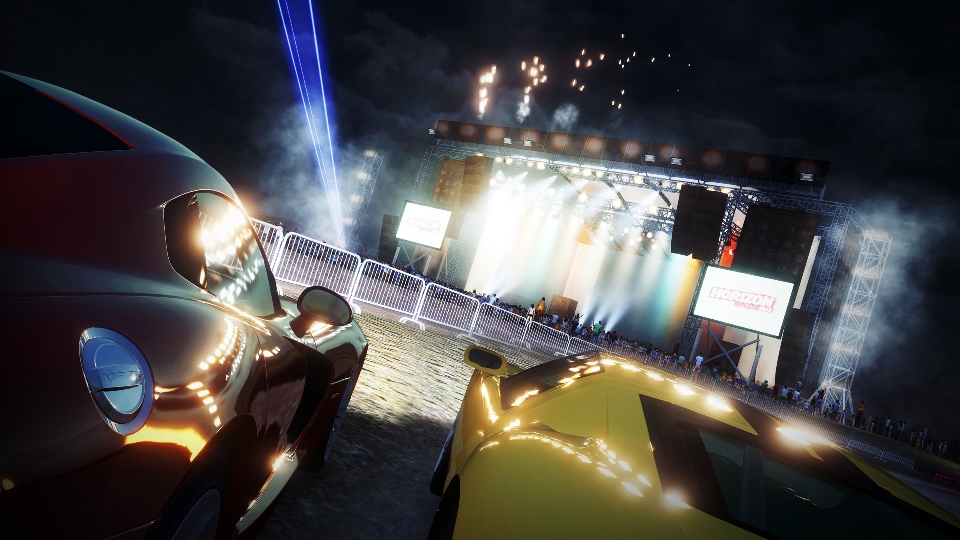 For us, we must say that we have enjoyed ourselves. Once we made it through the adrenaline pounding introduction and withstood the lull of excitement soon after, we managed to settle into a groove of fender to fender racing and casual exploration. Forza Horizon is not a perfect blend of genres and ideas, but it manages to carry itself well enough to be an enjoyable experience for anyone who enjoys cars.
Pros:
Great racing gameplay, physics, and car modeling.
Cons:
Off-road racing leaves something to be desired, and the crowd is poorly animated.
Score: 8.5/10