Review: IN TIME – The Game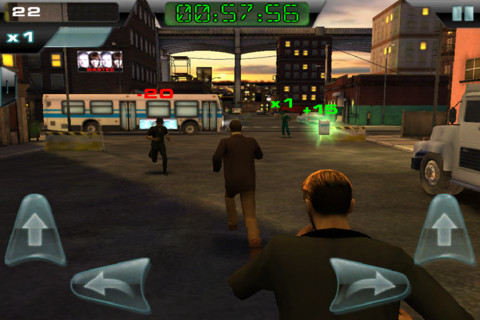 Based on the major motion picture starring Justin Timberlake and Amanda Seyfried, IN TIME is a high-adrenaline, arcade-style handheld game experience set in a near-future world where TIME is a finite commodity that can be earned or taken away. Score points by sprinting, jumping and dodging waves of obstacles & assailants across often-hostile city streets on the way to your destination before your time runs out. Players can acquire valuable time by collecting "time capsules," or lose time if apprehended by the "Minutemen." Players can multiply their scores by giving time to those who most need it, but at the risk of the player's running out of time himself.
Addictive Gameplay – a game mechanic that's easy to learn but a challenge to master.
Infinite Replayability – Quick Play mode and social network access (Leaderboards, GameCenter, Facebook) allow players to compete in attaining the ultimate High Score.
16 increasingly intense challenge missions to complete Story Mode.
30 unlockable Achievements to compete with friends and master the game.
Authentic Sights, Sounds, & Action from the major motion picture, 'IN TIME' starring Justin Timberlake & Amanda Seyfried.
Breathtaking cutting-edge HD visuals powered by UNREAL technology.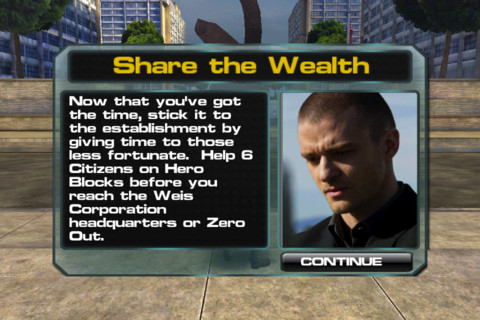 This app is designed for both iPhone and iPad, and it's only $0.99!