Review: Laifen Swift Hair Dryer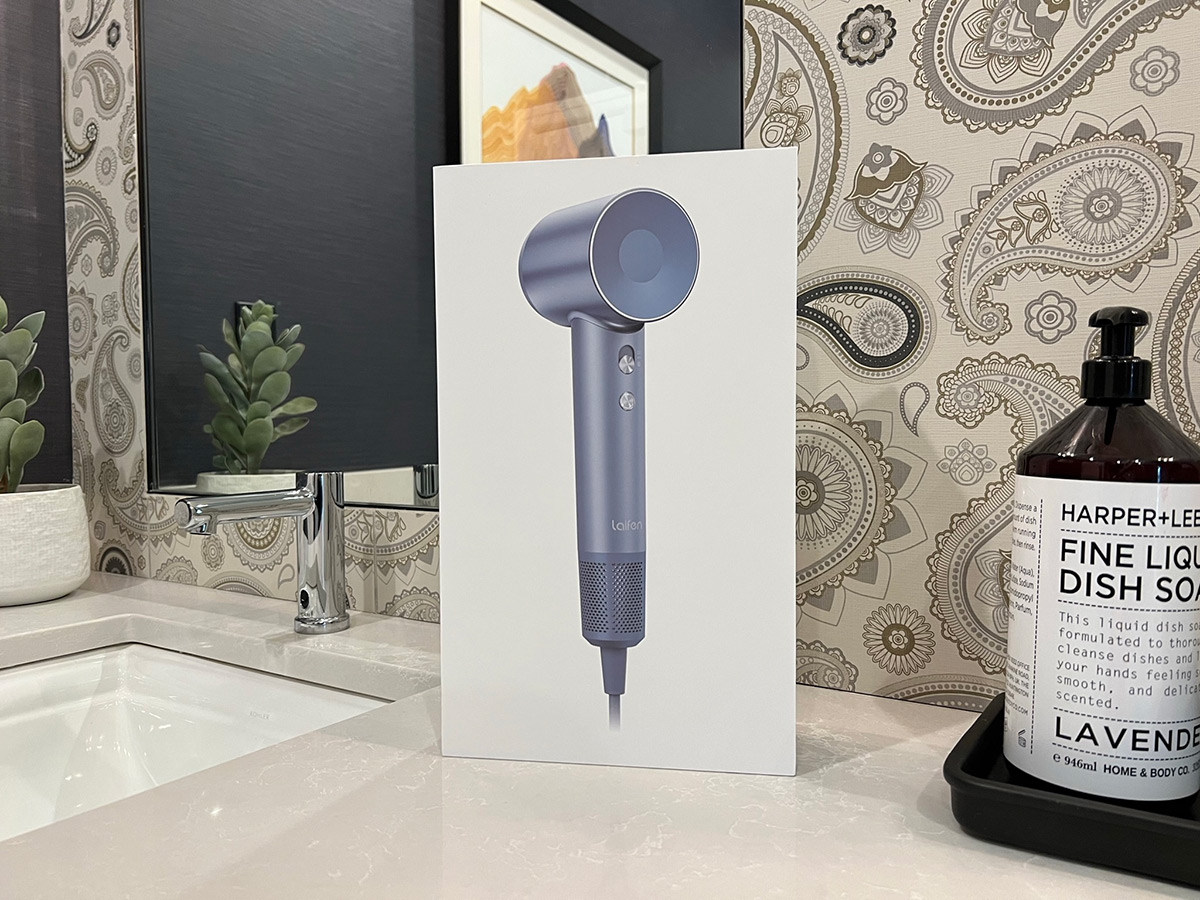 Years ago, we reviewed the Dyson Supersonic Hair Dryer, and we were blown away by the speed at which it was able to dry people's hair, not to mention the negative ion hair care, intelligent temperature control and other innovate features. But regardless of this, many people balked at the hefty $429 price tag, and I can't say I really blame them.
There are a number of other hair dryers out there that are impressive, like the Shark HyperAir ($229), T3 AIRELUXE ($199), and GHD Air ($199). But what if I told you there was a hair dryer out there that performs better than all of these, at an affordable price of only $159.99!
Introducing the Laifen Swift Hair Dryer. At first glance, it's easy to confuse the Laifen Swift for the Dyson Supersonic, as they look remarkably similar. But while they may look the same, the Swift is packed with technology that's even better than the almighty Dyson, undergoing three generations of reforms to get to this point. Let's dive a little deeper and see what makes this hair dryer so special.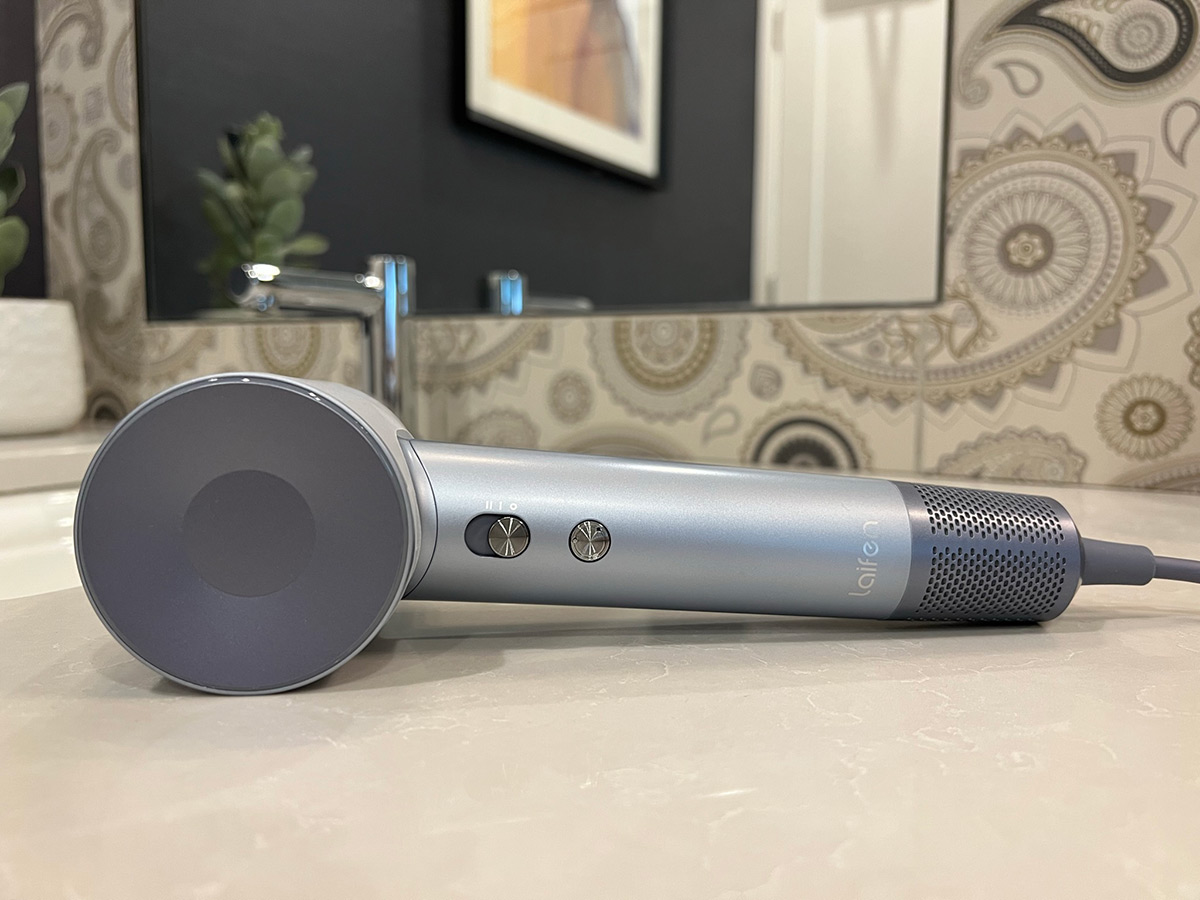 At the heart of the Laifen Swift is an ultra-fast 110,000 rpm digital brushless motor, which cuts down hair-drying time by 50%. Yet the hair dryer is whisper quiet, only putting out 59dB when turned on at its highest setting. A powerful thermo sensor and micro-processor allows immediate adjustments (100times/sec) to reduce hair damage. And with 200,000,000 negative ions / cm3, it boosts your hair's shine and smoothness, and reduces frizz and dryness.
We loved the design of the Laifen Swift hairdryer; and it's packaged beautifully and feels very high-end. The hairdryer has a highly ergonomic design that makes it easy to hold on to, and since it's lightweight (0.9 lbs), it's easy to hold for extended periods of time. It's also compact (10.9-in long, 3.5-in wide, 2.76-in deep), so it doesn't take up much space on your countertop. And a 5.9-foot-long cord allows you to dry and style your hair with ease.
The back of the hairdryer has a 3-color LED ring light that alternates between red, yellow and blue depending on the temperature setting, so you can see what temperature you're on with a quick glance at the back. You can alternate between Cool Air (room temperature), Warm Air (120°F) and Hot Air (176°F).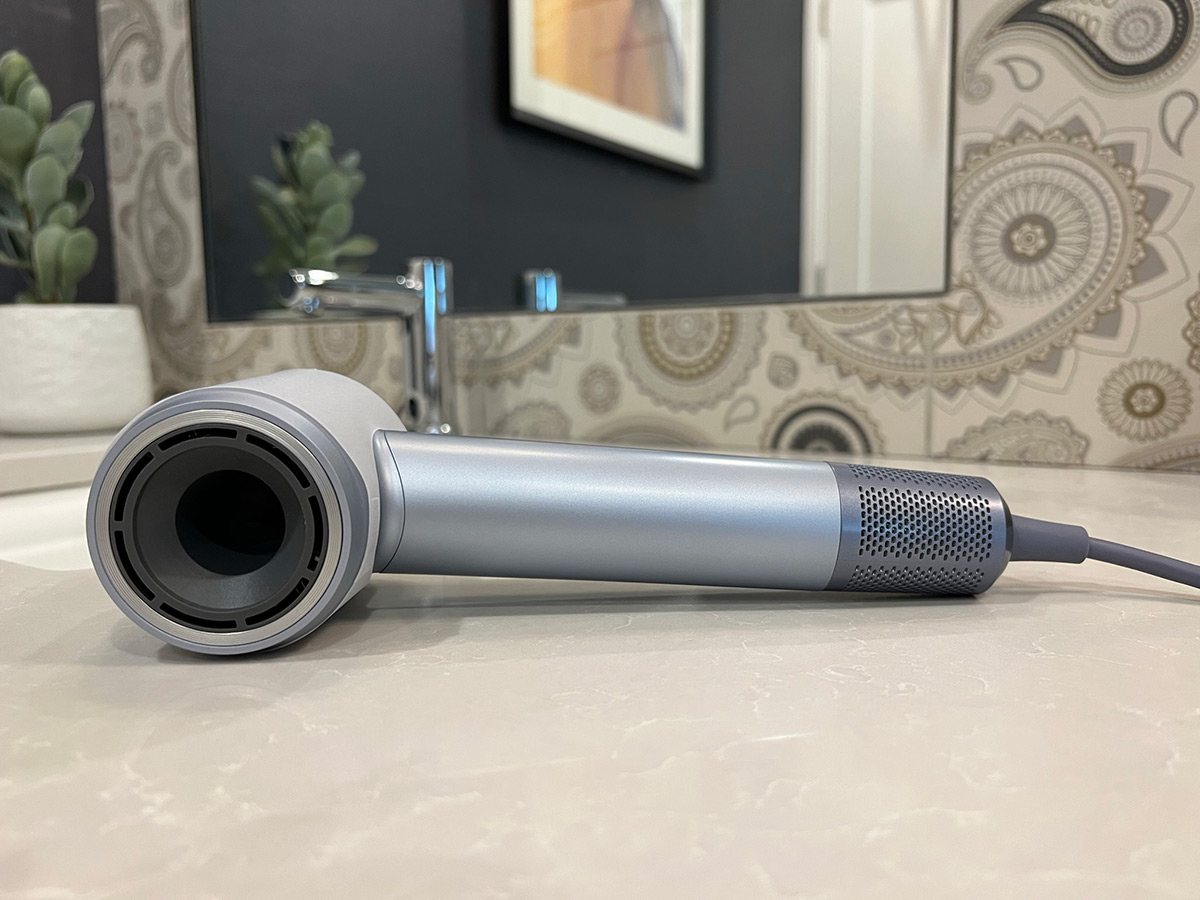 Another neat feature is the magnetic styling attachments that you can attach or detach from the hairdryer's head with ease. The Swift comes with one standard nozzle for concentrating airflow, while the Swift Special comes with three nozzles: a standard nozzle, a diffuser for curls & waves, and a concentrator for sensitive scalps.
The Laifen Swift High Speed Hair Dryer is available in four different colors – Matt Black, Ruby Red, Silver Blue, and Pearl White. We opted for the Silver Blue model, and as you can see in these photos, it has a very sleek, premium look to it. I'll happily leave it on the counter for all to see, while I can't say the same for the pink Dyson hairdryer.
Having spent a few weeks using the Laifen Swift, I can honestly say that I'm impressed. It drys my hair amazingly quick, and even my girlfriend was able to dry her hair in about half the time it would normally take her, and she's got a LOT of hair to deal with. Better still, it's super quiet, so her using it in the morning won't wake me up like her normal hairdryer does. And I actually think my hair looks a little healthier.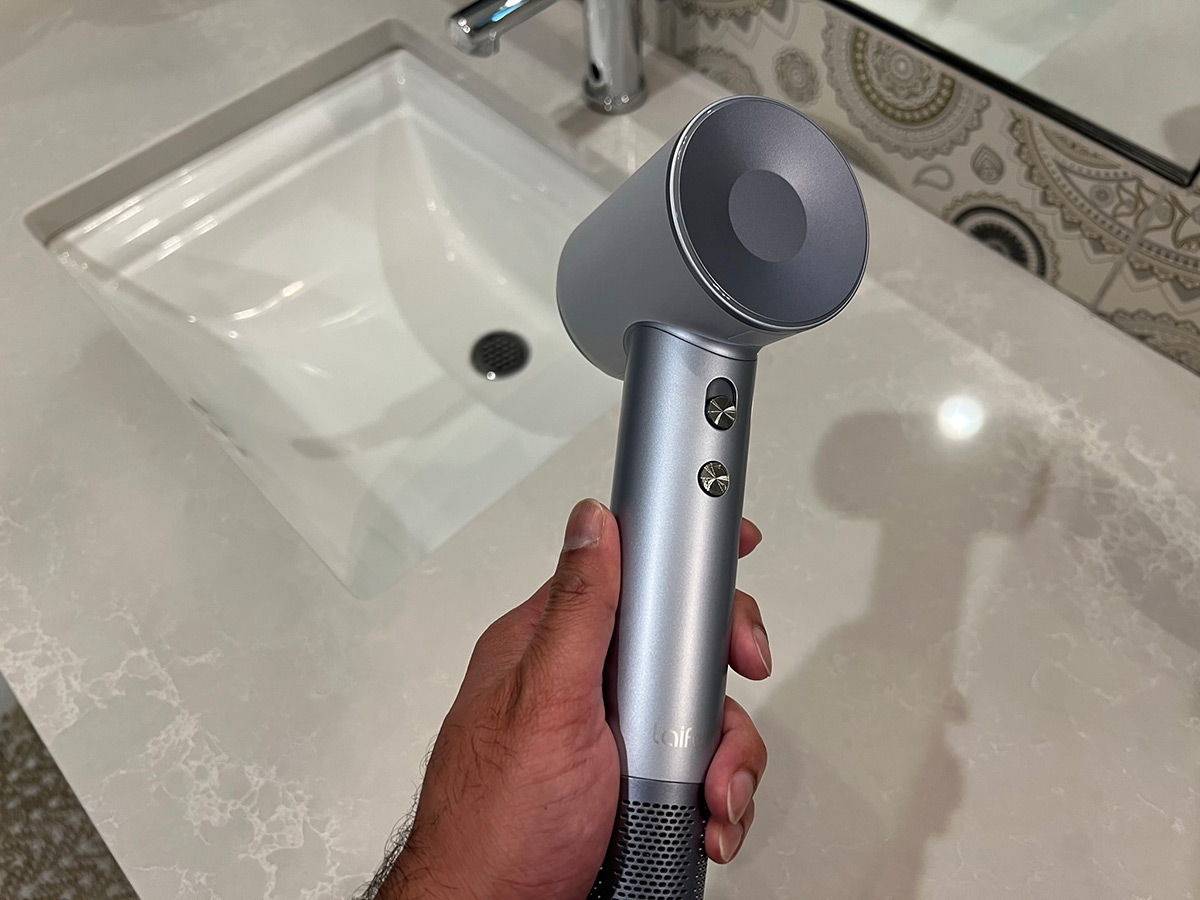 All in all, the Laifen Swift Hair Dryer is one seriously impressive machine, and priced at just $159.99, it just goes to show you that you don't have to spend a fortune on a big-name hair dryer in order to get salon quality results. Yes, that might sound like a lot of money if you're using some generic $20 hair dryer, but the difference is night and day.
Without a doubt, the Laifen Swift is one of the best hairdryers you can get. So if you want to have shiny and glowing hair, purchase one for yourself and see what this state-of-the-art technology can do for you each morning. Trust me, you won't be disappointed.
Click here to purchase the Laifen Swift High Speed Hair Dryer today!