Review: Turtle Wax ICE System with Smart Shield Technology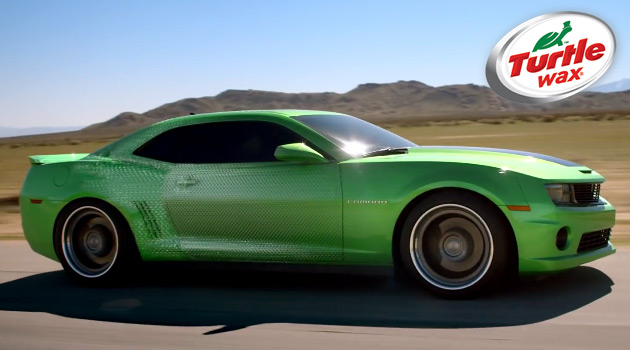 In my younger days, I'd think nothing of spending two days washing and detailing my car until I could see my reflection in the paint. But these days, I just don't have that kind of time to spare. Thankfully, advances in car care technology now allow you to get that freshly detailed look without all the back breaking work.
Case in point, the all-new Turtle Wax ICE with Smart Shield Technology line. This is the only collection of products that builds layers of unbeatable shine and protection for lasting diamond hard brilliance. The formula was developed by Turtle Wax using the most advanced scientific polymer engineering.
Here's how it works. With every Smart Shield product used, interlocking polymers increase the level of shine and protection, maximizing each step in the car care routine. Whether you use one or all six of the products, you'll definitely notice a transformation in your car's appearance.
The new products within the Smart Shield system include:
Turtle Wax ICE Wash & Wax – After stripping any old wax and clay baring your car, follow up with ICE Wash & Wax, which delivers unbeatable foaming and cleaning. Now with Smart Shield Technology and Carnauba Wax, ICE Wash & Wax is Turtle Wax's best shining wash ever produced. ($9.99)
Turtle Wax ICE Shine Lock Sealant – The new ICE Shine Lock Sealant is the foundation of the Smart Shield system and is the first layer of protection for your car. Delivering 12 months of protection in just 15 minutes, the super concentrated formula is good for up to 4 cars and works on all exterior surfaces, even glass. By building an invisible barrier, Shine Lock Sealant protects your clear coat through all four seasons. ($19.99)
Turtle Wax ICE Liquid & Paste Wax – This step provides an added layer of protection and deepens the lasting, reflective shine. The liquid or paste can be applied to all exterior surfaces without leaving a white residue even in direct sunlight. For best results, you should apply a fresh coat of this before every season. ($17.99 – Liquid / $14.99 – Paste)
Turtle Wax ICE Spray Wax – Apple ICE Spray Wax after every car wash, and in just 10 minutes time, you'll boost your paint's protection and brilliant shine. ($9.99)
Turtle Wax ICE Detailer – This detailer spray revitalizes shine and hides swirl marks, and it's perfect for quick clean-ups to remove light dust, fingerprints and spots before they become stains. ($9.99)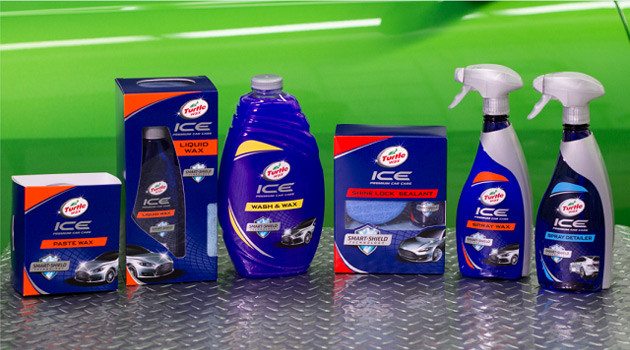 Is the science sound, or is it just some clever marketing? I wasn't any good in science class, so I can't say for sure. But what I can tell you is that after spending a few hours applying the various Turtle Wax ICE products to my WRX, I was blown away by the results. The car's satin white pearl paint looked absolutely brilliant, with depth that I wouldn't have expected. After neglecting my paint all winter long, it was great to see her looking good as new again.
Only time will tell if the product will last as long as they suggest, but so far so good. Considering that you can get all of the products you need for under $75, I'd say that's money well spent.
Try it out for yourself, and let us know what you think of it!