Say Goodbye To Thinning Hair With Particle Hair Revival Kit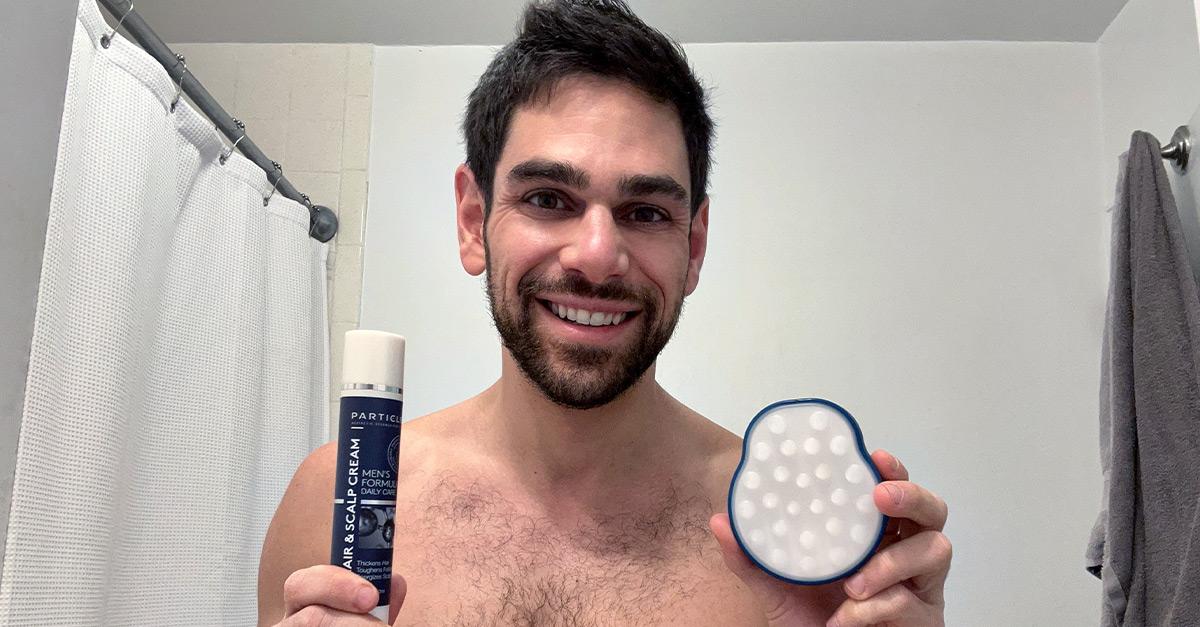 Did you know that by the age of 50, approximately 85% of men will have significantly thinner hair? For me, the writing was on the wall early on, as male pattern baldness runs in my family. So when I saw the first signs of trouble, with my hair starting to thin at my widow's peaks and on the crown of my head, I decided to tackle the issue head on before it was too late.
Many friends told me just to accept my hair loss, that it's not a big deal. But I disagree. While going gray and becoming a silver fox has been deemed sexy, balding hasn't quite received the same level of acceptance, unless you're The Rock, Jason Statham, or another jacked celebrity. So if there's a way to potentially reverse the process, why not try it out?
After doing a fair amount of research, I learned about Particle Hair Revival Kit, which helps to restore your thick, young & healthy hair. Designed for men of all ages who are experiencing early, mid, or late-stage hair loss and thinning of hair, this kit fights hair loss, increases hair thickness and volume, toughens hair follicles, and nourishes, soothes & protects your scalp.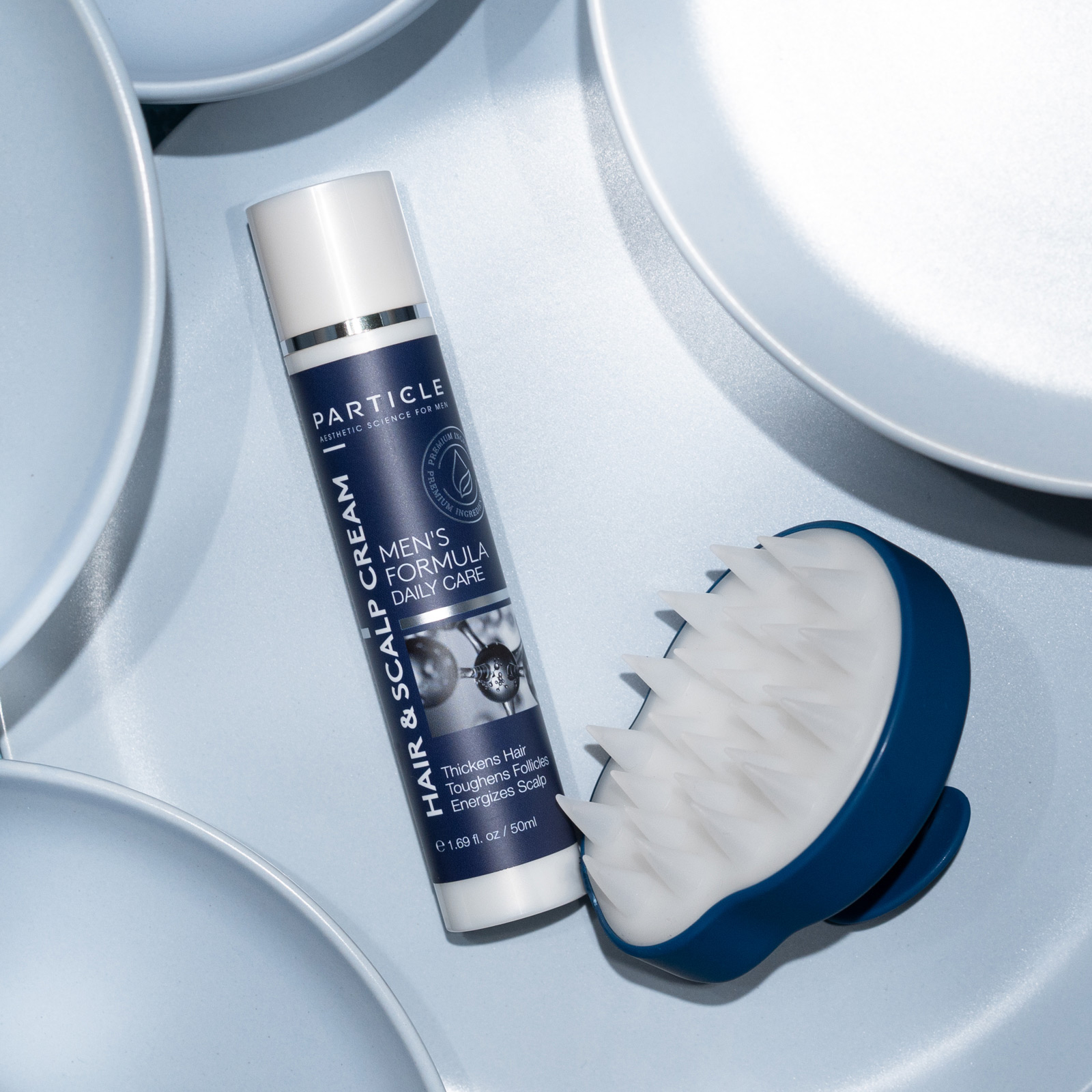 The Particle Hair Revival Kit includes a Hair & Scalp Cream, along with a silicone-based Scalp Massager that stimulates circulation and ensures that the scalp absorbs the active ingredients in the cream effectively. The Hair & Scalp Cream uses a scientifically backed blend of premium ingredients which include Capixyl, Biotin, Melitane, Niacinamide, Jojoba Oil, Vitamin A and E, Hemp Oil, and Allantoin. These ingredients are proven to help fight hair loss and regrow hair.
It couldn't be easier to use either. Simply wash your hair, then use on your dry or damp hair by applying a marble-sized amount of cream onto your fingers and applying it to your scalp. Then use the massager to rub the cream into the scalp in a circular motion for 30-60 seconds. I don't know about you, but I'll happily spend an extra minute every three days if it means having my hair grow back!
According to Particle, 86% of customers saw hair grow back, 77% saw thicker hair, and 81% saw improvements within 4 weeks. With overwhelmingly positive statistics like that, how can you not try it out for yourself if you're suffering from hair loss, right? And best of all, if your hair doesn't look and feel better in 30 days, they'll give you your money back, no questions asked.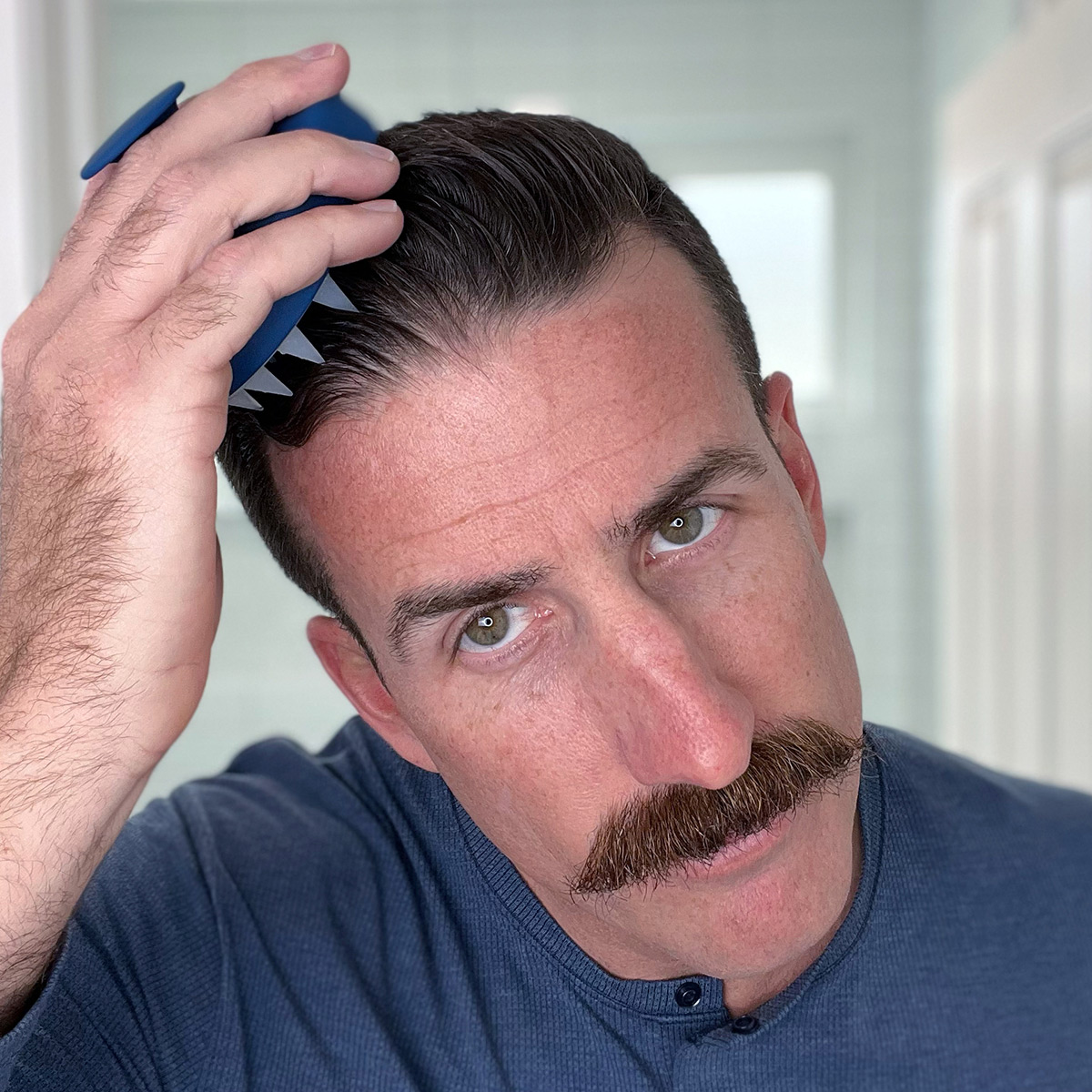 The before and after pictures on Particle's website are seriously amazing. But if you need even more convincing, just check out these customer testimonials:
"My hair is thicker, and I have little baby hairs growing. Results are positive!" Yazan, 26 FL
"This product is amazing! My hair looks and feels thicker. I am impressed." -Eric, 48 NH
"Not only did it stop my hair from shedding, but my hair is getting really thick." -Leon, 33 CA
Personally, it seems like a no-brainer to try out Particle Hair Revival Kit if you are dealing with hair loss. It's reasonably priced, works fast, has a high success rate, and with a money-back guarantee, you've got nothing to lose. And unlike similar products out there, Particle Hair Revival Kit is prescription-free, so no need to visit your doctor beforehand.
So, what do you say, are you ready to regain your confidence with a fuller, thicker head of hair? Then stop what you're doing and order the Particle Hair Revival Kit today.