SHARKINI – Shark Bite Onesie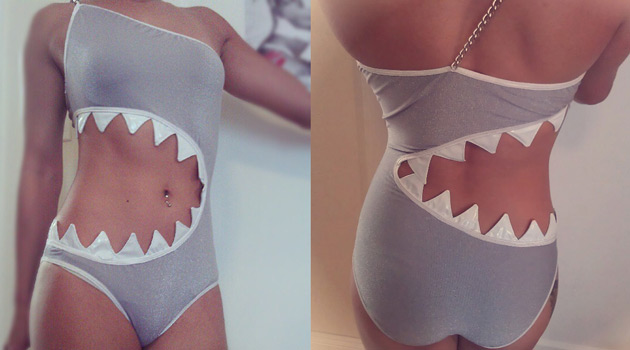 What better way to celebrate the start of Shark Week then by showcasing the SHARKINI Skark Bite Onesie. This unique and clever one-piece swimsuit with side cut out and leatherette "teeth" trim is made-to-order by Bad Aby Designs, and if I were a chick I'd totally order one for myself, crazy tan lines be damned!
The SHARKINI went viral in a hurry, and they were overwhelmed with orders that they never could have expected. As such, the SHARKINI is temporarily sold out, but they're currently taking back order requests.
There's something kind of hot about the SHARKINI, don't you think?? I think I'm going to order one for my girl once they're back in stock..