Summer Is The Best Time To Shop For That Leather Jacket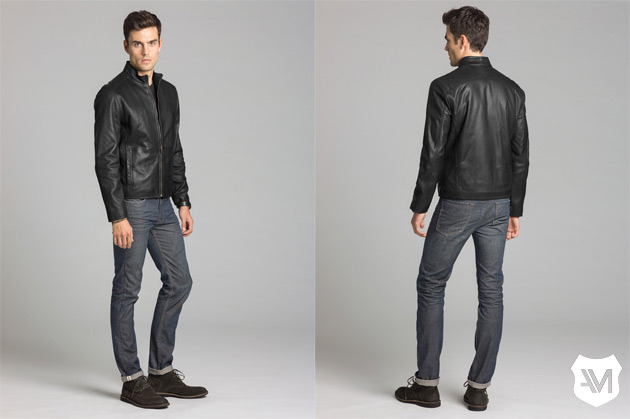 It might seem crazy to think about shopping for leather jackets in the middle of summer when it's 90 degrees outside with 100% humidity, but that's when smart shoppers can score some incredible deals! But don't take my word for it, head over to AndrewMarc.com and check out their Winter section. What do you see? Tons of killer jackets at ridiculously reduced prices, up to 70% off!
Think about it for a moment. No one's buying jackets in the middle of summer, so companies are forced to lower the prices on any remaining stock they have in order to clear their shelves for next season's stuff. And since men's leather jackets don't typically change too much from one season to the next, buying a jacket in the off-season is a great way to score a quality piece at a deep discount.
Now if you're not familiar with Andrew Marc, they're a leading designer brand renowned for high end men's and women's leather, fur, cloth, and wool outerwear. For over thirty years, they've built upon a tradition of remarkable garments that define fashion, defy trends, and stand the test of time. Andrew Marc has since expanded to include numerous other items, including watches and footwear.
As you can probably tell, I'm a huge fan of Andrew Marc. What can I say, they're an iconic American brand that puts out remarkable collections based on innovation and luxury materials. And they're carried by tons of high-end luxury retailers (Bloomingdale's, Neiman Marcus, Nordstrom, Saks Fifth Avenue), so you know it's good stuff.
Ultimately, the choice is yours. You can buy a low-cost jacket from a store in the mall this Fall, where you get what you pay for. Or you can take advantage of steep discounts right now, and pick up a quality piece that'll get compliments wherever you go. To me, it's a no-brainer.