Summer Treats For The Ladies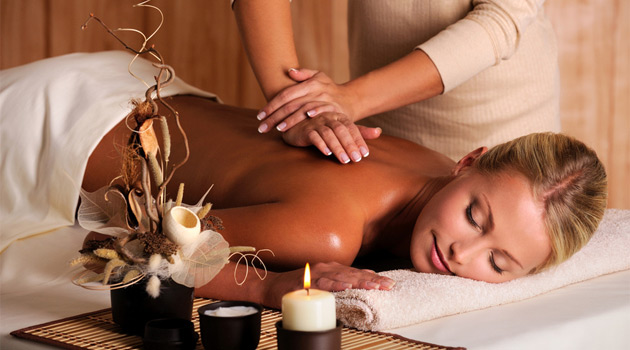 When buying that special lady in your life a summer gift, you need to think of her desires and needs. While it's easy to rush out and waste money on flowers or other cliché items, you can impress her when you think about the situation with care. With this in mind, here are four summer treats for the ladies.
Dream bathing suit: Let's face it; if you're a guy, you probably don't care about how you look when you step out of the car and onto the beach. People don't look at men the same way and we can wear board shorts and nobody will bat an eye or judge us for. On the other hand, believe it or not, every woman and man on the beach will look at your girlfriend and judge her based on her bathing suit. If she wears a sexy, attractive and well-fitting outfit, she will impress men and women alike. On the other hand, if she wears a suit that doesn't fit right or another unflattering beach outfit, she will not impress other beachgoers. Wearing a swimsuit that fits your body and is fashionable is rather important. To avoid a bathing suit mistake, head to a retailer and look for a dream bikini that contours to her body. Once you find the perfect one and give it to her, she will scream in excitement and you will earn plenty of brownie points.
Spa day with friends: Before heading out to the beach or on a vacation, women want to look their best. To help the lady in your life relax; buy her a gift certificate for a day at the spa. With a manicure, pedicure and facial, she will come home relaxed and ready to start her summer vacation. If you can afford it, spring for a massage too, as she will enjoy the special treatment by lying on a table and relaxing while someone else pampers her for a while. If you are into it, consider going with her as women love to head to the spa with their special guy.
Designer beach towels: When heading to the beach, it's fun to bring a unique and interesting towel others will enjoy. One way to turn heads is to buy her a designer beach towel with her favorite color and style. Then, when your favorite lady heads to the beach or lake, she can lay down on the sand and enjoy her new gift.
New shades: When wearing shades to the beach, a woman can protect her eyes and look fashionable. While it's not easy to find sunglasses that fit well, if you buy the right ones, your wife or girlfriend will express excitement. Not only that, she will appreciate the gesture as men often struggle to find a fashionable gift for their loved ones. If you struggle to find the perfect pair of shades for her, don't fret. Instead, ask her friends for advice and take a look at her wardrobe. With these two tips, you can find something she enjoys and will wear all summer long and beyond.
It's not always easy to find a gift your girlfriend will truly enjoy and appreciate. While true, if you buy one of these four gifts, you will show your appreciation without spending all your money. Since summer is coming up soon, you need to head to the store and start looking for that perfect gift.