Summer's Here, So Invite Your Friends Over And Fire Up The Grill
This is a sponsored post written by me on behalf of Char-Broil. All opinions are 100% mine.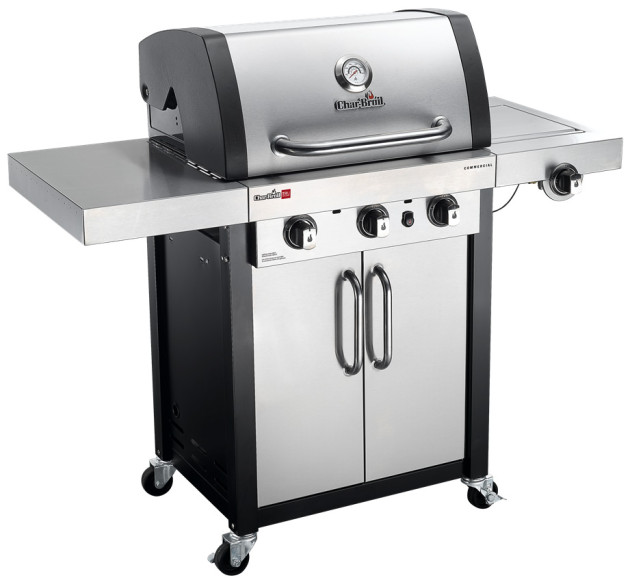 Summer is in full swing, and you know what that means! It's time to fire up the grill for some hamburgers, hot dogs and steaks to enjoy with your friends and family. Of course, the key to any successful cookout is making sure that your guests are well fed, so we're here with some tips to make sure that you're the king of the grill.
First off, you've got to make sure you've got the right tools for the job. And if you're not working with the right grill, you're fighting an uphill battle from the start. That's why I highly recommend going with one of the Char-Broil Commercial Series Grills, available at Lowe's. Char-Broil's patented TRU-Infrared cooking system cooks food evenly across the entire cooking surface and without flare-ups. In addition, the infrared system produces much juicier food than a traditional gas grill, while using 30% less fuel to boot. Infrared grills are used in high-end steak houses, so why shouldn't you?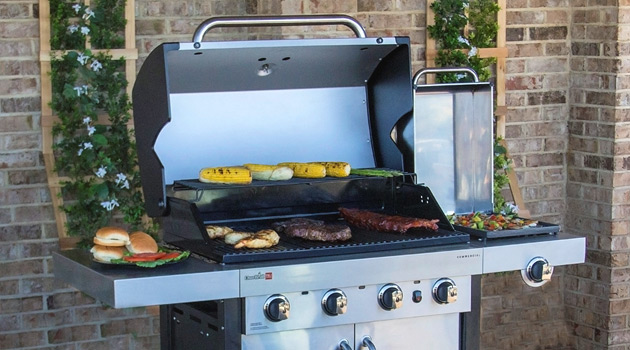 I know, some of you old-school guys might prefer charcoal, but trust me, once you experience the magic of Char-Broil's TRU-Infrared cooking system, you'll become a convert as well. It offers grillers great temperature control (for both searing and low-and-slow cooking), a gauge on the tank that measures fuel level (no more running out of propane just as the party gets started), and it can reach cooking temperatures of over 500° in less than 10 minutes. It's a rugged grill that looks great and is built for performance.
You can learn more about Char-Broil's infrared technology by watching the video below:
Of course, the best grill in the world won't matter if you don't have the right meat. For steaks, I recommending avoiding prepackaged steaks and instead getting them from a good butcher shop (or from the butcher at your supermarket's meat counter). Spring for USDA Prime or Certified Black Angus steaks if you can. And look for marbling, as those thin white steaks of fat keep the meat nice and juicy, plus the fat adds flavor.
When you're cooking steaks, resist the temptation to constantly move them. Instead, let the steaks develop a seared crust on the grill before moving or flipping them. Use the touch test to check for doneness – A rare steak feels soft and spongy, medium springs back a bit when pressed, and well-done feels firm. And let your steaks rest for several minutes before slicing, as that gives the juices a chance to settle back into the meat.
Follow these tips, and your summer cookout is sure to be a success.