Beers, Burgers, and A Behind-The-Scenes Tour Of The Budweiser Brewery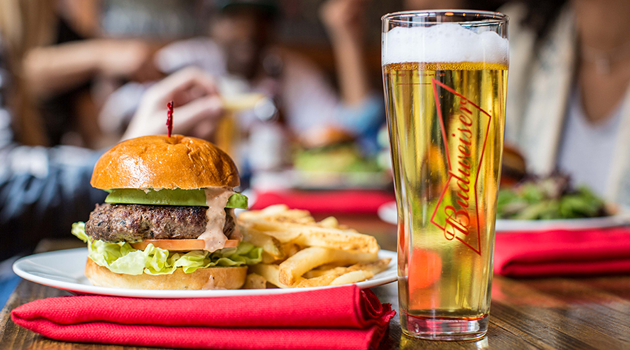 Last weekend, Budweiser flew me down to St. Louis to attend the Bud & Burgers Championship Festival, get an exclusive behind-the-scenes tour of the famed Budweiser brewery, and hang out with award-winning culinary pioneer, Chef David Chang. Yes, it's a tough job, but somebody's gotta do it!
For those of you unfamiliar with Bud & Burgers, here's the deal: Since April, they've been on the hunt for the best burger in America, traveling from coast-to-coast in search of the king of burgers. And now after nearly 3 months of searching, they've narrowed down the field to 10 finalists who faced off at the Budweiser Brewery in St. Louis, from which one would walk away with the $100,000 prize.
"We're bringing Bud and burgers home," said Brian Perkins, vice president, Budweiser. "The grand finale will take place just down the street from where the burger was widely introduced to America: the 1904 World's Fair. I think it's safe to assume those burgers were washed down with an ice-cold Budweiser."
Our day started with lunch at The Biergarten, where we chowed down on some BBQ and Budweiser before making out way on a special VIP tour of the Budweiser brewery with brewmaster George Reisch, where he filled our heads with all kinds of knowledge as he went through every step of the brewing process. If you're a beer geek and you haven't been here before, you need to plan a road trip to St. Louis stat! This is the oldest, largest, and most technologically advanced brewery in the world, and it's really something to behold.
We also got to see some of the iconic Budweiser Clydesdales, along with one of the Budweiser Dalmatians. After that, we cooled off with probably the freshest Budweiser on the planet, served right from the tank. Ahh..
Afterwards, we sat down with Chef Chang for a bit before the competition got started. As one of the judges of the Bud & Burgers Championship, he clearly knows a thing or two about burgers, so we asked him how to make a good burger. His advice? Keep it simple and balanced.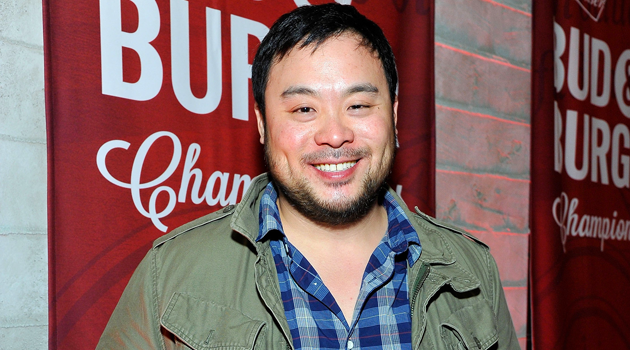 While this might sound like common sense to some, I can't tell you how many burgers I've eaten where the chef tried to make it more complicated than it needed to be. And when it comes to a beer to enjoy with your burger, Chang says to pair it with a lager like Budweiser that doesn't overpower the burger. "A full-flavored lager brings out the taste of a savory burger." Amen!
Once all of our interviews were over, we made our way outside for the Bud & Burgers Championship. The 10 finalists were hard at work making burgers for everyone to sample, after which we'd cast our vote to narrow down the group of 10 to three finalists. My personal favorites included the Ladder 7 Burger, the Blue Lagoon Burger, and the Angie Burger. I was also looking forward to trying the Honey-Bourbon BBQ Slider, but they had run out of food by the time I made my way there.
At the end of the night, the judges picked their winning burger, and it was the Angie Burger, which featured glazed bacon, provel cheese and caramelized onions on an onion bun. Winner Angela Saville walked away with a custom Budweiser BBQ and cooler combo, a custom one-of-a-kind B&B championship ring, and $100,000 to start her burger empire.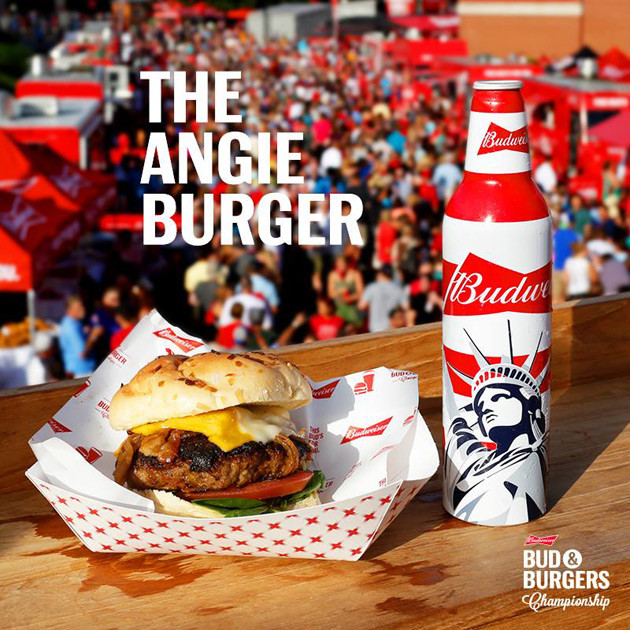 Congrats to Angie and her team on a well-deserved win, and a huge thanks to Budweiser for bringing us out for an epic weekend of beer and burgers!