The 2020 Ford Ranger Offers A Lot Of Truck As A Midsize Option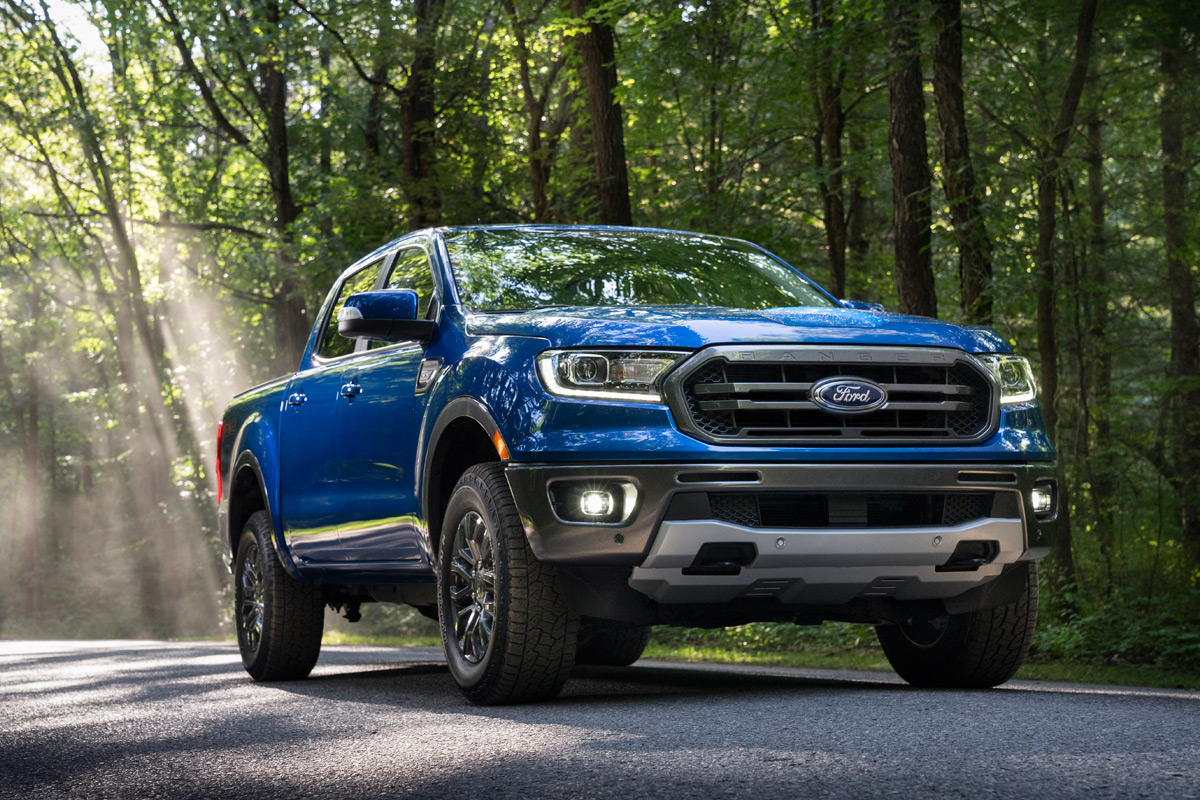 Ford brought back their iconic Ranger pickup truck after a long hiatus in 2019, and it was met with mixed reviews. The excitement over the return of the popular mid-size truck soon gave way to skepticism over its full capabilities when compared to the competition. And while the squinted eyes were warranted, the Ranger is a capable little truck that deserves some credit.
After its debut in the 2019 model year, Ford thought the Ranger needed some changes for 2020 and moved around package inclusions by adding more standard features to make way for a more capable FX2 off-road package. This package builds on the FX4, which we drove last year, by putting a little more than just four-wheel drive to the truck. This gives the Ranger better off-road tires (A/T OWLs) and an electronic locking rear differential as well.
The 2020 Ford Ranger can be had with either an extended cab (SuperCab) or a full four-door crew cab (SuperCrew). The SuperCab model has a six-foot cargo bed and seats two comfortably and up to five in a pinch (which can be taken literally). The SuperCrew has a five-foot cargo bed and seats four comfortably and five when needed. Three trim models make up the Ranger's lineup, starting with a very basic XL, moving to a better-equipped (and more add-on friendly) XLT, and the top-line Lariat. We drove the latter in SuperCrew with an optional bed cover, the FX4 package, and other additions. Full price for our well-optioned tester came in at $46,910 with delivery. Base price for our model without upgrades was $38,675 plus delivery.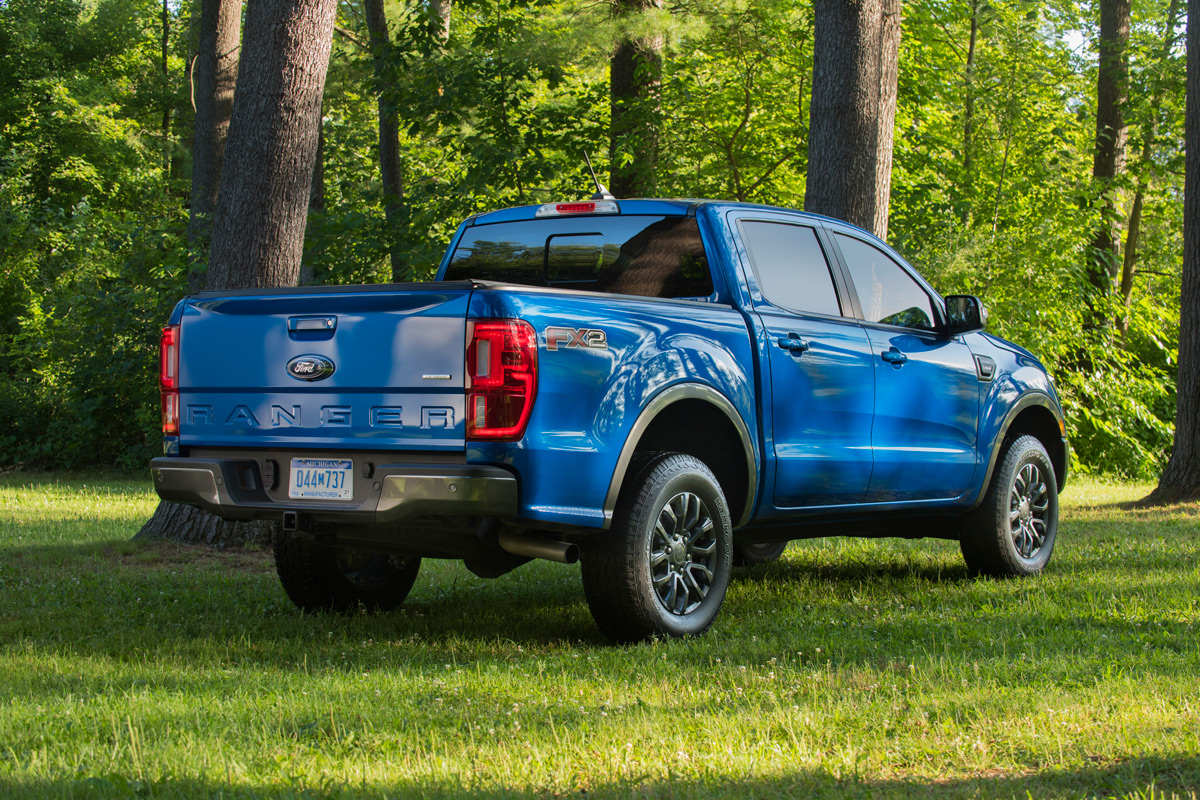 When the Ranger was introduced, it had only one powertrain option and that remains true for 2020. The little truck has a 2.3-liter four-cylinder engine that's turbocharged to produce 270 horsepower and 310 pound-feet of torque. It mates to a 10-speed automatic that defaults to rear-wheel drive. If this configuration sounds familiar (sans the RWD), it's because this same engine and transmission are found in several Fords like the Explorer, Focus RS, and Mustang.
In the Ranger, this engine produces plenty of muscle and oomph, but has a big drawback: the jumpiness of turbocharging. Unlike larger engines with more moderate turbos, like the F-150's 3.5L, the little 2.3L gets boost in a snappy manner and that's not always a good thing with a pickup truck. Especially when towing, hauling, or in some off-road applications. Jumpiness means jerkiness and that's detrimental to control and traction. So it's important to learn to feather the Ranger's throttle when required to do so. We were otherwise impressed with the Ranger's capabilities after that bit of mastery was achieved.
The interior of the 2020 Ford Ranger is compact, as is the truck. The front seats are good for most, with plenty of headroom and legroom for all but the very tall. Seat adjustments and positioning are good and the driver has plenty of options for making the instruments more visible and the controls more accessible via those seat and wheel adjustments.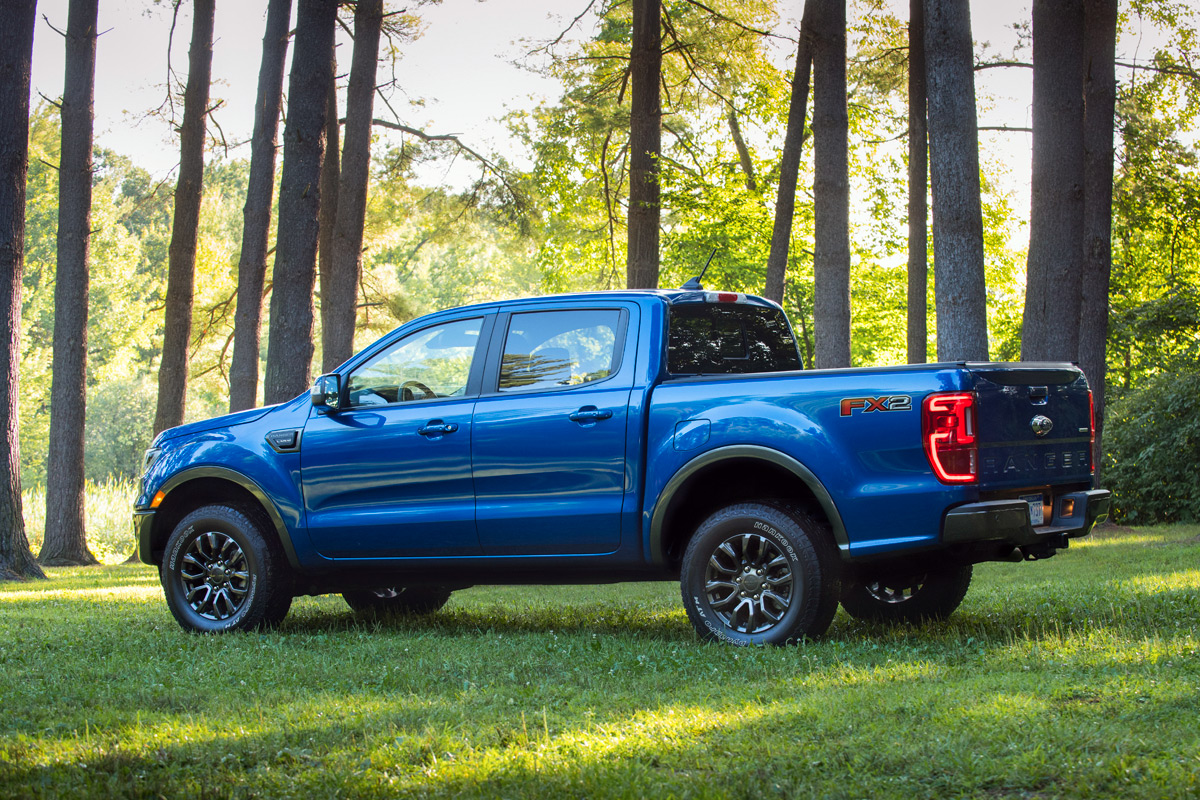 In the back seats, though, things are a little more cramped. The bench is not as wide as some, meaning those with adult-sized legs will find it to be a little short on both thigh support and knee position. With two passengers, of whatever size, the rear seats are still good enough for most short and medium-length trips, but after an hour or so, the positioning will likely start to wear thin. Three across is cramped whether adults or children, so that's a short-term option only. Storage is another issue in the Ford Ranger. There isn't much of it.
Most of the shortcomings of the Ranger's interior are due to its design being largely non-American. The Ranger is almost a carbon copy of the Ranger being sold in South America and Australia. Expectations in those markets are very different from ours. Because the Australian Ranger is expected to be redesigned fairly soon (next two or three years), most in the industry assume that the American Ranger will also get redesigned about that time.
In all, though, the 2020 Ford Ranger offers a lot of truck as a midsize option. For the everyday user who needs occasional hauling and maybe the ability to tow a small trailer or a couple of toys, the Ranger is a great choice. With its newly-capable off-road option in the FX4, which gives the Ranger more medium-duty capability than the previous FX2 did, a new dimension opens for the truck. The Ranger could potentially be cheaper than most alternatives as well, given its generally more configurable nature in the mid-trim XLT.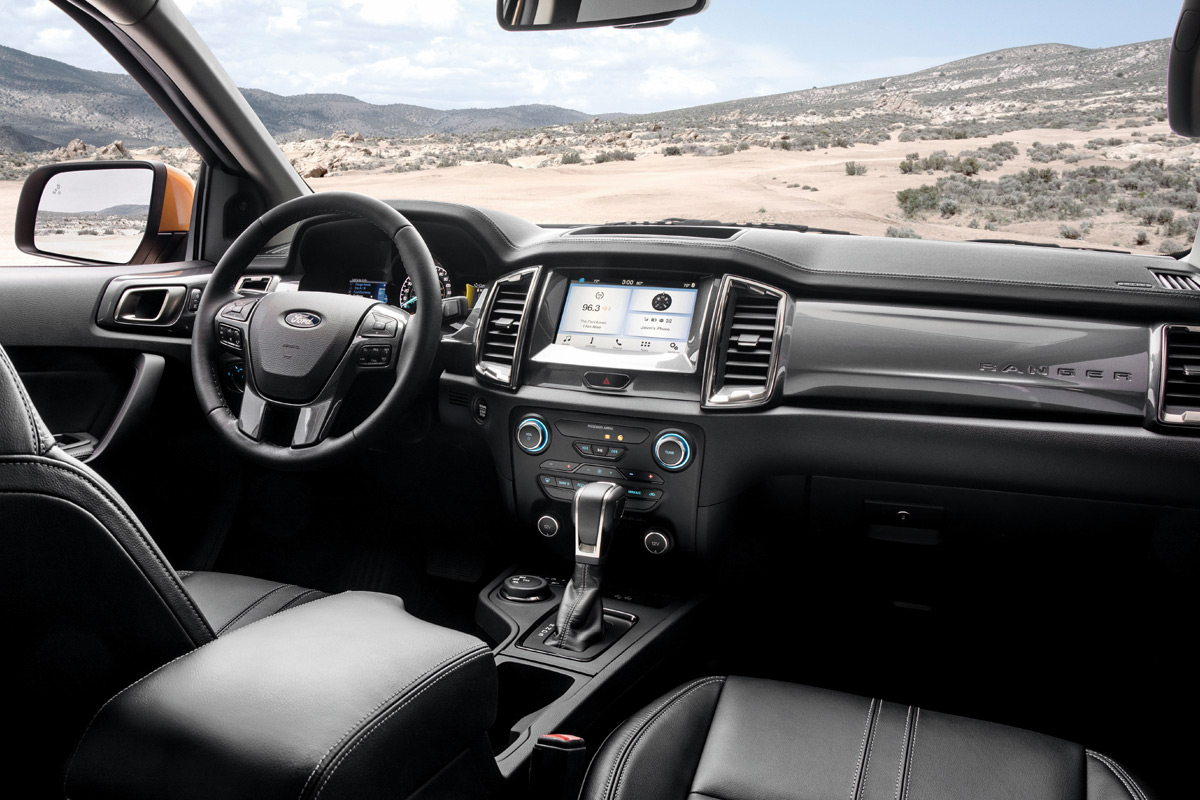 So there's a lot to consider with this new 2020 Ranger. It fits a market somewhere between the extremes of "over-capability" and "uber-off-road" and that's a good thing.