The Best Ways To Use Technology In Your Business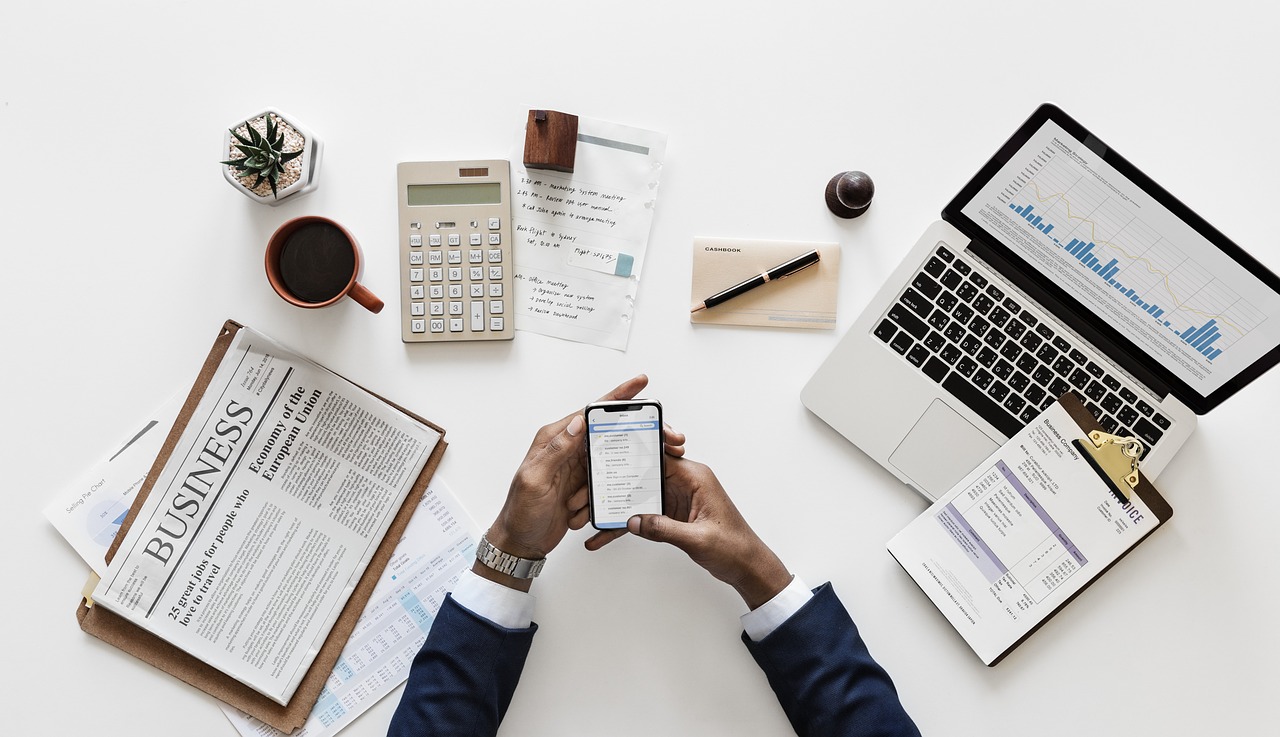 Keeping up with emerging trends in the market when it comes to your business can be an ideal way of helping you stay on top of what is going and also to meet demands from consumers. In a world where everything is available at the click of a button, you don't want to be left behind because you don't have the right technology for your customer's needs.
But how can technology improve how you run your business? And how do you know you are getting the right tech for your needs? Check out the below suggestions on ways you can utilise technology in your business to help you do what you do but better.
Productivity Software
No one wants the think their time is being wasted. Time is money as they say but make sure you are making the most of your working day can be made a whole lot easier with the help of some well-placed technology. Look to companies such as simply-unified.com.au to help with GPS tracking tech that can monitor things such as cars, staff when they are working alone, personal tracking and much more. Be safe in the knowledge that your company is working as it should be at all times and you can track any issues quickly and efficiently
For other ways to increase productivity in your business why not look at how your employees and customers can communicate with each other. Installing a more efficient way of helping your customers reach the right person for their query whether by phone or online chat service that can handle customer enquiries. How about looking at new AI technologies that can imitate a customer service agent and keep staff and customers alike up to date with orders and service tracking. A good AI chatbot can even help you place orders and arrange and track appointments too.
Another great idea to look at productivity apps that can help you and your staff get the most done during their working hours. Implementing a system that can help your employees communicate easier whether at home, in the office or out with clients can make sure everyone is up to date with what they need to know when they need it without wasting time trying to find the information they need.
Finance Software
In an online world, paper receipts and accounting just doesn't cut it. Aside from physical copies being easy to lose, it is also time-consuming to write down all your information too. Setting up finance software that can improve how you fie receipts and keep track of income and expenditure will free up so much time that you can dedicate to other areas of your business.
Having everything organised in one place will make finding any information you need a breeze and filing tax returns so much easier. By filing receipts and inputting new payments right away, you can be confident you have everything you need in one place to track all money coming in and out of your company.
Security
Security technology is a must regardless of how you're operating your business. Using security surveillance to monitor your premises from another location is a must. Especially if you are storing high-value goods, stock or simply have a lot of people coming and going via a retail outlet. Investing in a system that allows you to access the feed any time of the day and night and report any disturbances or unusual activity when you're not there.
But it's not just the physical part of your business you need to ensure has security protection. You need to make sure you are protecting your online information too. From your website and social media accounts to any online systems, you use to allow you to do your work. No one wants to find their systems affected by malware rendering all your work and information vulnerable and at the mercy of hackers.
Making sure everything you have worked hard for is protected at all times using technologies that can detect and prevent intrusions and protect your business is a great way to implement new and emerging technologies in your business.
Marketing
Every successful business has a successful marketing campaign. To help grow your customer base and expand your reach, you need to make sure you are taking advantage of the various apps and technologies that are designed to do just this. Creating huge marketing campaigns takes time and resources, but utilising the software available to you can help you gain maximum exposure for less effort.
Generating sales and harnessing customer feedback are just tow of the ways you can use marketing based technologies on social media for your business. with more people online and using social media than ever before, this is an area you don't want to neglect, but at the same time can eat up a lot of your time budget.
Administration Tasks
Using WiFi and cloud-based technologies can help you plough through your admin as quickly as possible. From talking with virtual assistants and staff working remotely to collaborating with new clients without leaving your office and keeping staff connected at all times. Having an in house infrastructure that allows your business to communicate internally can help people do what they need to do to get their work done easier and quicker.
From phone systems to video calling capabilities and online communications, all of this will allow you to work at a more efficient pace and put your time to other tasks. With everything being stored in the cloud, there are some excellent ways to store your information and documents securely these days, however, should technology fail you, it's always a good idea to have everything backed up. Buying bulk 1gb flash drives is a good idea for saving work, for giving information to people securely and for transporting information such as presentations to meetings.
There are many different areas of your business that can benefit from the use of new technologies to help you work more efficiently and increase productivity too. There are many different systems you can put in place dependant on your business needs but there is no denying the benefits the correct tecnology can have. Not only on how your business performs but also on how well you manage your time and your company too.