The Biggest Tinder Clichés and How To Avoid Them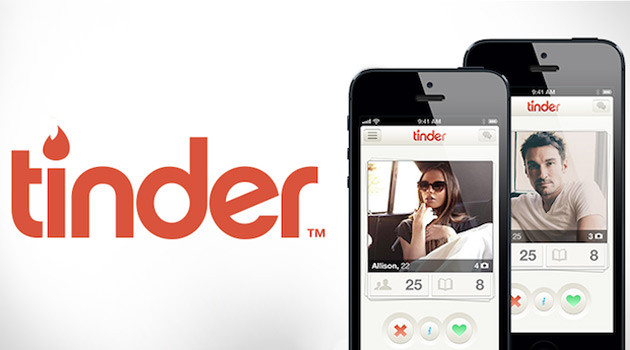 Our instincts for companionship are primal, that much is certain. Of course, these instincts kick into overdrive during the fall and winter months when the chilly weather compels singles everywhere to seek out their better halves (or at least a secondary source of body heat). From the urban Casanova to the middle-American ranch hand, no one escapes the warm, enticing lure of cuffing season.
How fitting, then, that one of the season's fastest-growing online dating apps is called Tinder. For those new to Tinder, the experience is similar to older online dating sites such as Match.com, OkCupid, and Zoosk. A few key differences, however: Tinder is simpler to use, available only on mobile devices, and free of charge. The straightforward, photo-based interface streamlines the matching process; swipe right to like someone's picture and swipe left to say "nope". Choose up to six pictures from your Facebook profile, fill out the optional 500-character text field, and specify gender, age and location preferences.
Sometimes Tinder profiles show mutual Facebook friends and common interests, based on pages you have liked (businesses, music, movies, etc.). Most importantly, users only see when a right swipe is mutual and no one ever sees who swiped left. It's wonderfully addicting for both sexes, even if the whole experience is kind of shallow when you stop and think about it.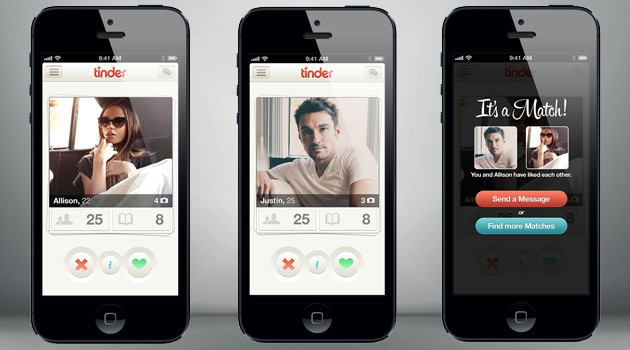 If you are ready to jump into the Tinder dating pool, it's important that you don't make these rookie mistakes when choosing which photos to post on your profile. Steven Ward, relationship expert, matchmaker, founder of the Love Lab dating app, and host of VH1's hit series Tough Love tells you what Tinder clichés you should avoid when selecting your photos so you don't end up looking like that guy:
Mirror in the bathroom. Nothing screams class quite like a bathroom selfie taken in front of the mirror. Sure, it's that sanitary temple where you shower, wash your hands and brush your teeth, but it's also home to the porcelain throne. Even worse, sometimes the toilet appears in the picture.
Drive my car. Second only to the bathroom selfie on the elegance scale, the car selfie exudes all of the charm and refinement of a 21st century Squiggy (ask your parents who that is). Usually taken from the driver's seat, this photo can turn an ordinary guy into an ordinary douchebag. If this is what you were going for, mission accomplished.
Leave your shirt on. For the sake of whatever you believe in, do not post any pictures in which you are naked from the waist-up. While this might fly on Grindr, the women of Tinder tend to prefer a little mystery, no matter how shredded you may be. Obviously, the same goes for photos with waist-down nudity, but this doesn't seem to be a thing in profiles…yet.
Eye of the tiger. Somehow people are entering tiger cages at zoos and striking poses with these man-eating beasts. I have no idea when this became possible and how I never knew about it before Tinder, but it seems like one out of every ten profiles features a person-on-tiger selfie. Cool concept, poor execution.
Crocodile rock. Brother to the tiger pic is the baby crocodile/alligator pic, the latest exotic animal photo trend to sweep Tinder nation. Ostensibly taken at one of the many reptile farms that dot the Deep South, these pics feature "brave" men holding baby reptiles that, for now, cannot kill them. Too bad they can't stay in that position for a couple more years.
On the hunt. Kiss your chances with any vegetarian (and, frankly, most omnivores) goodbye with that photo of you, your rifle and Bambi's dead mother in the back of your pickup truck. And no one cares if that meat's for the homeless shelter down the street, either; some things are just better suited for conversation than a slideshow.
Running on empty. Marathons, triathlons, Color Runs, Tough Mudders and other races certainly keep you in great shape. However, they don't exactly show your best side, no matter how flat your abs were at the time. Just remember, as you cross that finish line, your face looks even more exhausted than you feel. The point is: you can and should do a lot better with your first impression.
Pumping iron. Again, you have a terrific body and want to show it off. Not only should you leave something to the imagination (see "shirtless selfie"), but please resist sharing the secret of your pecs' perfection. Gyms are humid, sweaty and smelly. While people match up at the gym all the time, few women look online for gym romance.
In da club. You're trying to say one of two things about yourself, neither of which are very good: a) I wasted a lot of money on these overpriced bottles of liquor to get lucky or b) My name is Tinder and I am an alcoholic. Hey, at least the second option is honest.
Ancient history. Visiting Teotihuacan, Machu Picchu and Angkor Wat will undoubtedly be some of the most amazing experiences you'll ever have. Many, many others have also been there and, like you, remembered to bring their cameras with them. This amounts to a glut of Tinder photos in far-off, historic places that show a disposition for tourism rather than adventure. They're more likely to impress your friends and family than total strangers.
Sunglasses at night. Don't wear sunglasses at night, indoors, or in more than one or two photos, please. Or at all, really. Unlike t-shirts, you should take your shades off and flash us the goods well before the first date.
When you're smiling. You got it, the whole world smiles with you. It's neither cool nor sexy if you pout in most of your photos. In fact, you look more like a gloomy, rebellious tween than you realize. You love life, right? Show it!
Duckface. Not even once.
A face in the crowd. Wait, which one are you? Let me check the next one…nope, another group shot with similar-looking people. And another, and another, and another. Any time you fill more than half of your profile with group pictures, you force your prospective match into a scavenger hunt that gets really tedious, really quickly. Even worse, when your primary photo is a group shot, expect substantially more left swipes than you'd get flying solo. Most people don't want to spend time investigating whether or not you're the best (or worst) looking member of your crew and swipe left at first glance. We get it; you're popular. Show the Tinderverse that you have enough self-confidence to stand alone and keep it to one or two group photos, buried deep in the queue.
Girls, girls, girls. Even if you've never had sex with these women, you're building a virtual harem with the gratuitous pictures of you and the babes. And unless you're a royal Middle-Eastern oil tycoon, you will never have a harem. You are fooling no one. Learn how to crop out your exes and you'll have a shot with ladies who don't want to be notches on your belt.
The kid is not my son. For those of you who actually have children, the shot with your progeny filters out potentially bad matches right away. For everyone else: Why? Keep in mind that writing "not my kid" fails to explain why you featured that photo of you and the small person in the first place.
Thanks to Steven Ward for providing us with these invaluable tips, and be sure to check out his genius Love Lab mobile dating app that will double and triple check your love matches to make sure they are LEGIT!