The First "Pass The Crown" Prize Is Releaved..

As the first "Pass the Crown" participants, we finally get to see what our prize is!
I don't know about you, but I've been thinking about this all afternoon, constantly checking my inbox for an update.. 🙂
So our gifts are two…
Apple iPad 2's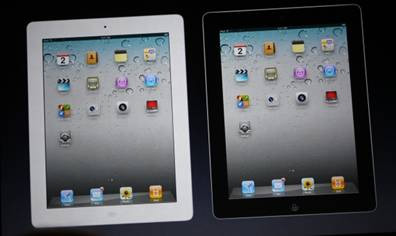 Notice I said "our gifts". Crown Royal is giving out two gifts, one for us, and one for one of our lucky readers! I should have probably mentioned that earlier today. 🙂
What it is: A game-changing advancement in tablet technology, the iPad 2 will allow you and a reader to keep up with everything from sports to new Crown Royal cocktail recipes wherever you are. Check out a great review of the Apple iPad 2 here.
Unfortunately, we can't get too comfortable with our prize, because someone could steal it from us. You can follow all of the action on Twitter via #PassTheCrown.
Fingers crossed!
BTW, did you like the embroidery work on the gift bag? They're available to adults (21+) on www.CrownRoyal.com for $9.95 and feature a max of 40 characters – Perfect for the person who says it short and sweet.