The Force Is Strong With These Star Wars Watches From Nixon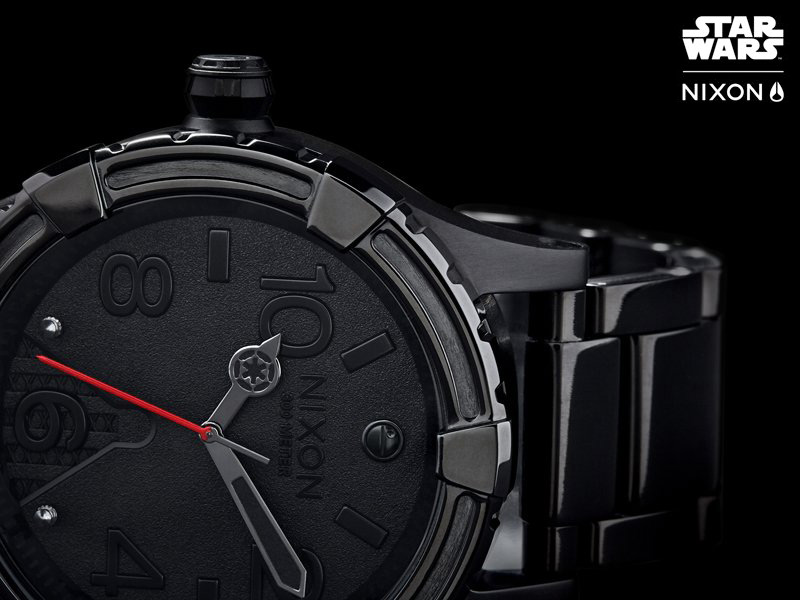 Luxury watch and accessories brand Nixon announced a collaboration with Disney and Lucasfilms to launch a four-piece "Star Wars" collection, and naturally they used May 4th (Star Wars Day) to break the news.
The STAR WARS | Nixon Collection will launch with four collections based on the Dark Side: Stormtrooper, Imperial Pilot, Boba Fett, and of course, Darth Vader. Nixon is taking this relationship very seriously from a design perspective, as they want the Star Wars collection to be more than just a branding exercise where Star Wars names and logos are slapped on a dial.
Nixon will apparently modify pre-existing styles in addition to creating new designs that merge Nixon's design language with galactic elements from the rich Star Wars universe. These watches will have lasting designs which a wearer can identify with on a personal level, but that are versatile enough to be worn all the time, and further, be fashionable.
While no launch dates have been announced for the watches, Nixon has made it clear that the first watch will be available by Comic Con this summer. In the meantime, they've whet our appetite with this video preview of the Dark Vader 51-31 watch:
We'll keep you posted on the STAR WARS | Nixon Collection as more information becomes available.