The Xeric Halograph Automatic Is A Unique Mechanical Timepiece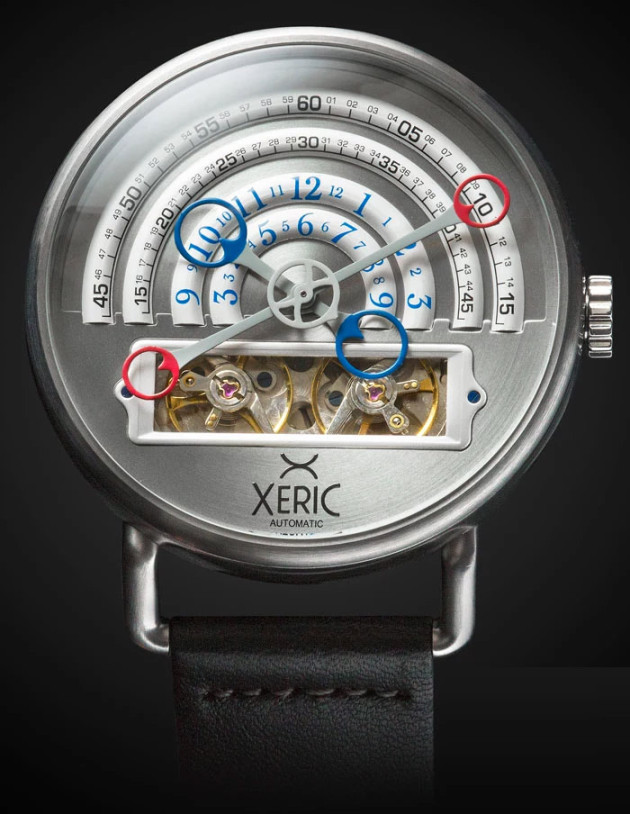 We don't typically cover products on Kickstarter, but the Xeric Halograph Automatic is just too good to pass up. The latest offering from Watchismo, the Halograph is a limited edition mechanical automatic watch that displays the time in an entirely new way, yet it is super-easy to read.
As the Halo hands float over the dimensional, hemicycle time display arcs, they encircle the hour and minute of the current time. The inner arcs display the hours, the outer arcs displays the minutes. You can see how it works in this video.
Xeric bet on the fact that amidst a growing number of smartwatches on the market, at the end of the day, the tactility and emotion inherent in mechanical timepieces would win out. Considering that they've raised more than $162,000 in less than 24 hours, it looks like they were right!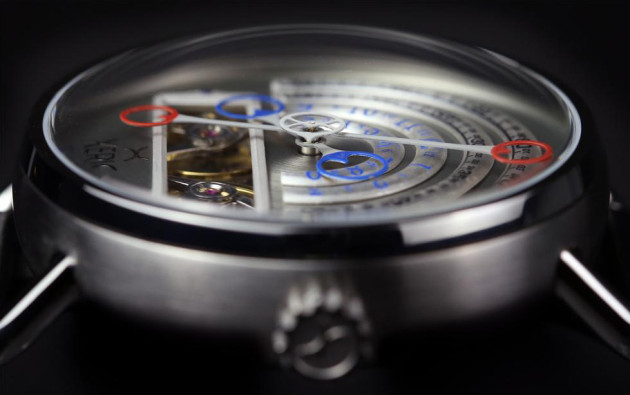 We especially love the Xeric Halograph Automatic's domed sapphire-coated crystal and visible mechanism, and this is one watch that will definitely get compliments and spark conversations everywhere you go.
But perhaps the best feature of the Xeric Halograph is the price. The watch looks like it should cost $1000 or more, but Xeric is offering them through Kickstarter for the low price of just $369-$399.
If you want one, you'd better hurry up, because at the rate they're selling, they'll be sold out in no time!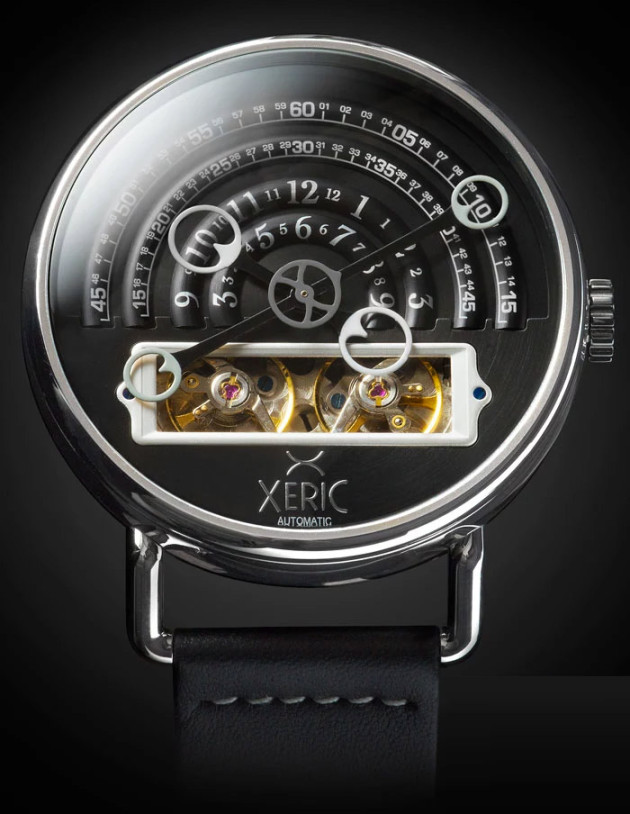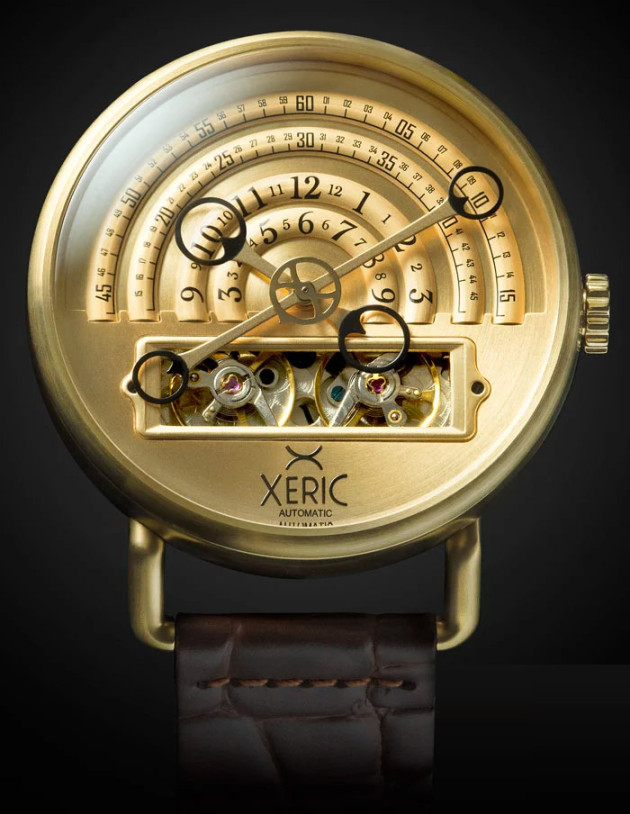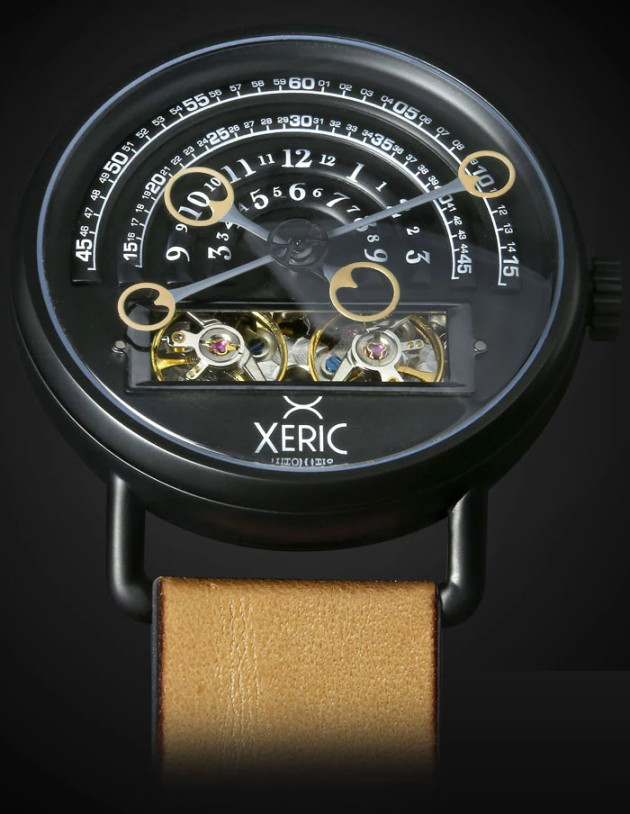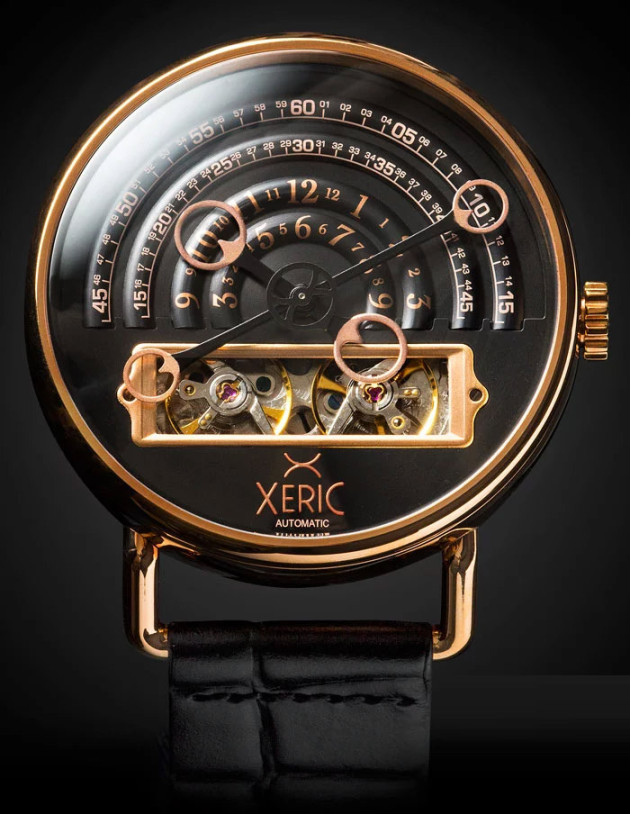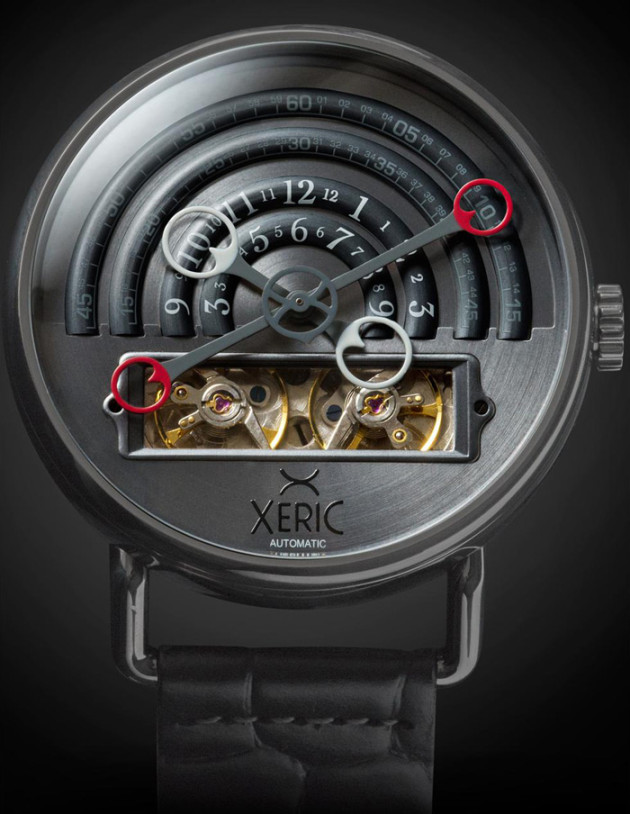 Visit www.kickstarter.com for more information on the Xeric Halograph Automatic.