The Internship's Josh Gad Gets A Complete AXE Hair Makeover

A few weeks ago, AXE Hair held a pre-screening for the new movie The Internship in New York City, and actor Josh Gad was in attendance. He was given a complete AXE Hair makeover, and he's now rocking the clean-cut and polished look you see (below right). It's a pretty crazy transformation from the character he plays in The Internship (below left), don't you think?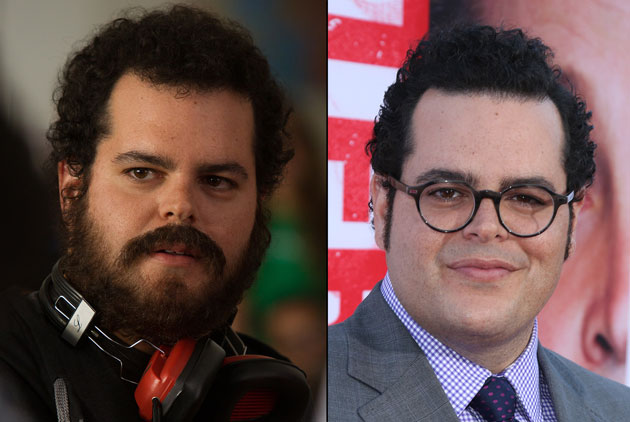 If you've got an internship this summer, clean up your act with AXE Hair. It may help turn that internship into a full-time job! And while you're at it, check out this fun internship checklist that the folks at AXE put together:
CHECKLIST FOR SURVIVING YOUR INTERNSHIP
Intern Tip 101: That mythical thing your manager calls "lunch hour" doesn't exist for interns. A gift certificate to Seamless Web can help you out when your stomach reminds you at 9pm that you haven't eaten since yesterday.
Intern Tip 102: As the wise man Van Wilder once said, "Write that Down." With a styling pen, you'll never get caught empty-handed during those frequent "walk and talk" meetings with your boss.
Intern Tip 103: Not all of your co-workers will have indoor voices or good taste in music. Plug in some ear buds to drown out noisy office distractions or knock out your work to your favorite playlist.
Intern Tip 104: If you make a good impression during your internship, it won't last forever. Keep your eye on the prize and count down the days to your full-time job with a desk calendar.
Intern Tip 105: Manual labor wasn't part of the job description, but it should have been. Bottled water will help you stay hydrated for the endless last-minute errands that keep you sprinting all over the city.
Intern Tip 106: Impress the cute girl in your office with a surprise morning coffee, not morning coffee breath. Mints will help make sure she's thinking about how sweet you are, not how kickin' your breath is.
Intern Tip 107: Work hard, play hard. The AXE Hair Dopp kit filled with styling products, mirror and comb is perfect to keep in your desk so you can make sure you're looking your best before you jet to the bar after work.