The Koenigsegg Regera Stole The Show At Geneva.. Again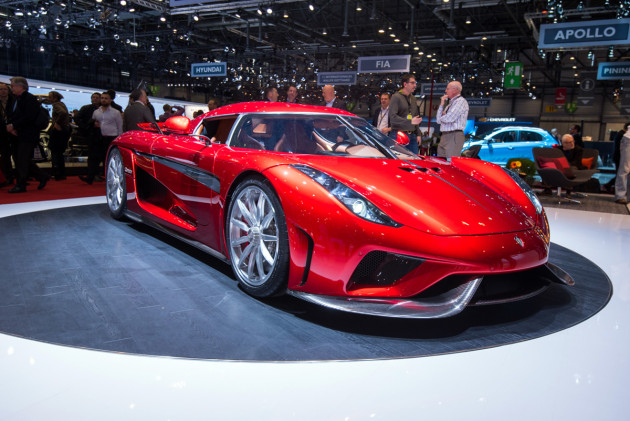 The Geneva Motor Show is the biggest car show in the world, with some truly amazing cars on display. Last year's noteworthy cars included the McLaren 675LT, Ferrari 488 GTB, Porsche 911 GT3 RS, Bentley EXP10 Speed 6, Aston Martin Vulcan, and Mercedes-Benz AMG GT3. While they're all incredible cars in their own right, the car that had everyone talking was the Koenigsegg Regera concept.
At this year's show, Bugatti unveiled their $2.6-Million, 1500HP, 261-mph Chiron (successor to the Veyron), and it's all anyone could talk about.. Until Koenigsegg unveiled their production-spec Regera.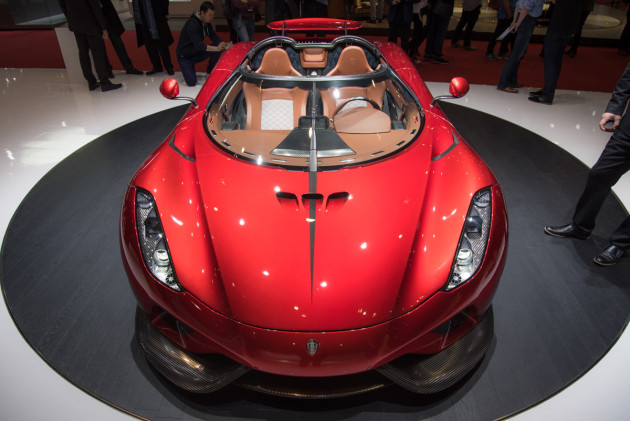 While the Regera looks pretty much the same, save for a new color and a lone stripe running up the hood, it has evolved quite a bit from last year's concept. In fact, Koenigsegg says that 3,000 individual changes were made to the car, improving performance and reducing weight in the process.
The Regera matches the Chiron power for power, with 1500HP from an engine nearly half the size, half the cylinders, and half the turbos. Where the Chiron is decidedly old-school in powertrain tech, the Koenigsegg is bleeding edge, with a hybridized 5.0-liter twin-turbocharged V-8 engine. The V-8 features an electric motor attached to the crankshaft, which works in tandem with the dual electric motors mounted in the rear wheels.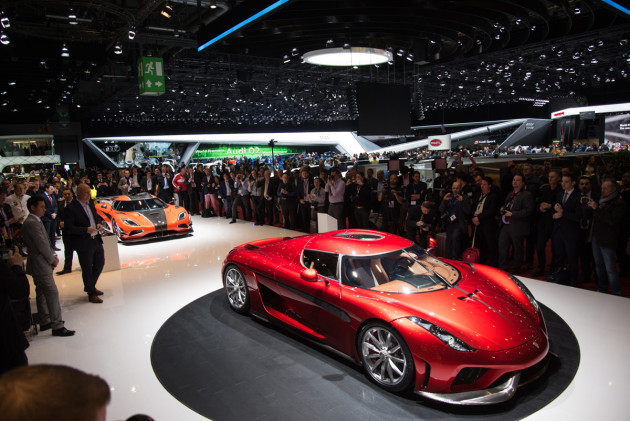 The acceleration numbers for both cars are pretty staggering. Bugatti claims 0-62mph in 2.5 seconds, while Koenigsegg claims 2.8 seconds. The 0-124mph time is 6.5 seconds for the Chiron and 6.6 seconds for the Regera. But the low weight and excess power allows the Swede to catch up and pass Bugatti's finest on the high end, racing to 186mph with just 10.9 seconds, compared to 13.5 for the Chiron.
But perhaps the most amazing thing about the Regera is that it'll rocket from 0-248-mph in just 20 seconds!
Koenigsegg will only be producing 80 cars, with production starting shortly. The first cars are expected to be delivered in late 2016. We'll have more on the Koenigsegg Regera over the coming months, so stay tuned!