The Mystery Revealed: Stickaz Stick-Anywhere 8-Bit Masterpieces
Imagine if Legos, your favorite childhood gaming icons and a standard jigsaw puzzle all had a baby. That is kind of how my mind interprets Stickaz.
The photos you see here are not one large sticker, but rather each pixel is its own sticker.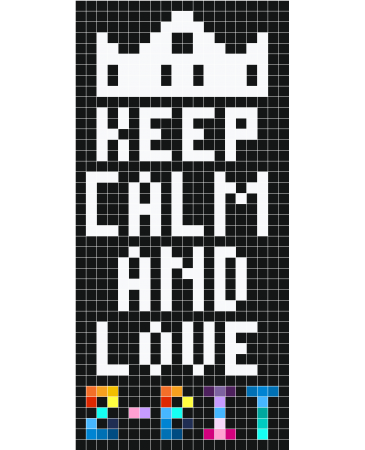 What you're given is several sheets of the stickers, called Kaz, and a single sheet of instructions. Then it is up to you to get it all together. The brilliance of this is that you can literally create anything you want! The website has a creator software, and you can create and order any design you can dream of.
The Kaz themselves are very brightly colored and easy to use. They remove easily, and are restickable. So if you have a college dorm, you can feel free to put one of these up, and then move it to your next apartment without any worries. They won't leave any marks or residue.
We have been able to secure a few different Stickaz sets, and will be bringing those to you in some upcoming time-lapse videos so you can see just how these things go together.
Stay tuned, and watch as we have some fun with a pile of stickers and a personal 8-bit hero.