These Cats Are So Cute That You'll Drink Them Up.. Literally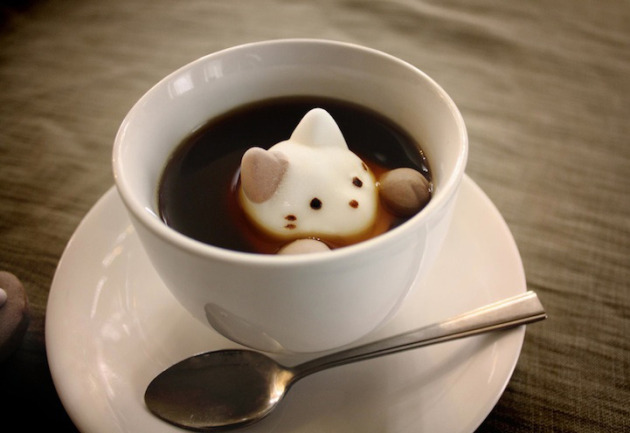 There's nothing like a cup of hot chocolate on a cold winter night to help warm you up. And you can't forget to add some marshmallows to your drink. Japanese confectioner Yawahada has taken things one step further by creating Cafe Cat, these cute cat-shaped marshmallows that float up to the top of your cup as you drink and peer at you with their little kitty eyes and little kitty paws and little kitty ears.
For 860 yen (that's about $8 US dollars), you get two cats and four cat paw prints, two in chocolate and two in vanilla flavor. Not only are they cute, but they're supposedly delicious. The dissolving marshmallow cats can be put in tea, coffee or hot chocolate.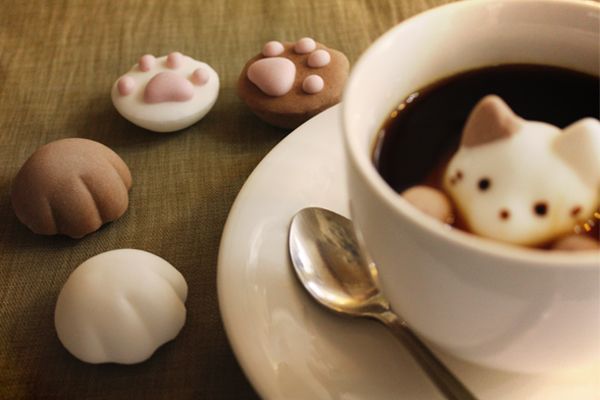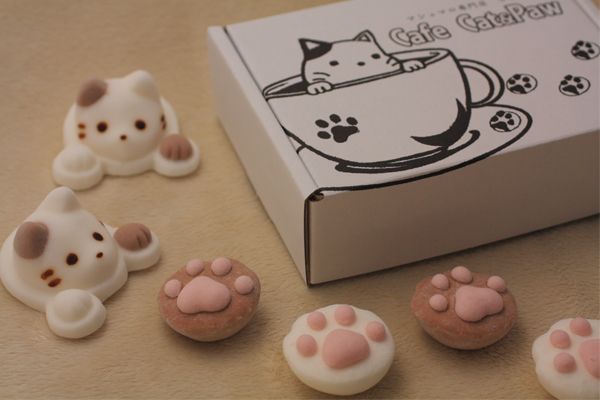 Unfortunately, they're not taking international orders at this time, so you'll have to grab a box or two the next time you're visiting Japan, or pay the outrageous prices being charged on eBay.
I don't know about you, but I want these cat-shaped marshmallows right Meow!