Pizza Hut's New Pizza Has A Stuffed Crust Covered In Doritos

Pizza Hut has created a stuffed-crust pizza that's covered in Doritos.. But for whatever reason, it's currently only available to our friends down under. 🙁
Pizza Hut Australia has a mozzarella cheese-stuffed crust pizza layered with nacho cheese Doritos chips and cheddar cheese. And when we say the crust is layered with Doritos, we don't mean crumbs. There are actual bite-size pieces of chips on every inch of the crust for extra crunch.
"Why Doritos? Well it is a globally loved brand and they have the best corn chips to deliver the ultimate crunch," Pizza Hut Australia head of marketing and innovation Fatima Syed said in a release. "We know from research how big an impact the crunch sound has on one's appetite."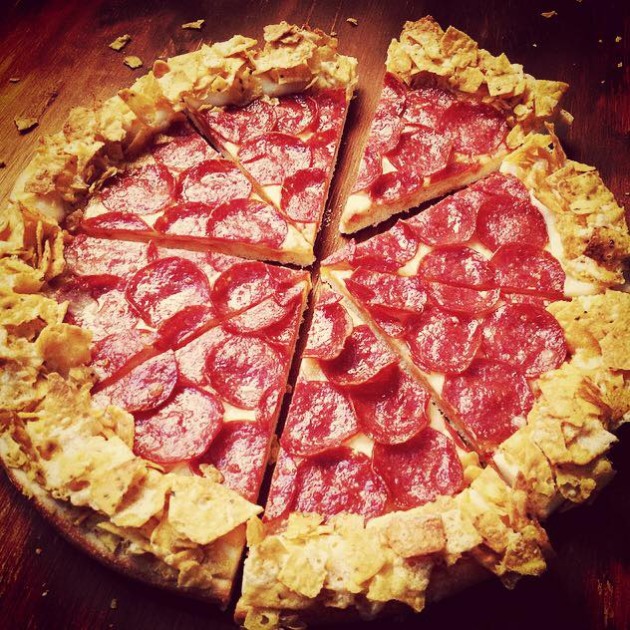 The Pizza Hut Doritos Crunchy Crust pizza is only available in Australia for a limited time. We hope that if the pizza is well received in Australia that it might come to the U.S. at a later date. So for now, we'll just have to wait and see..