These Luxury Travel Options Aren't As Expensive As You Think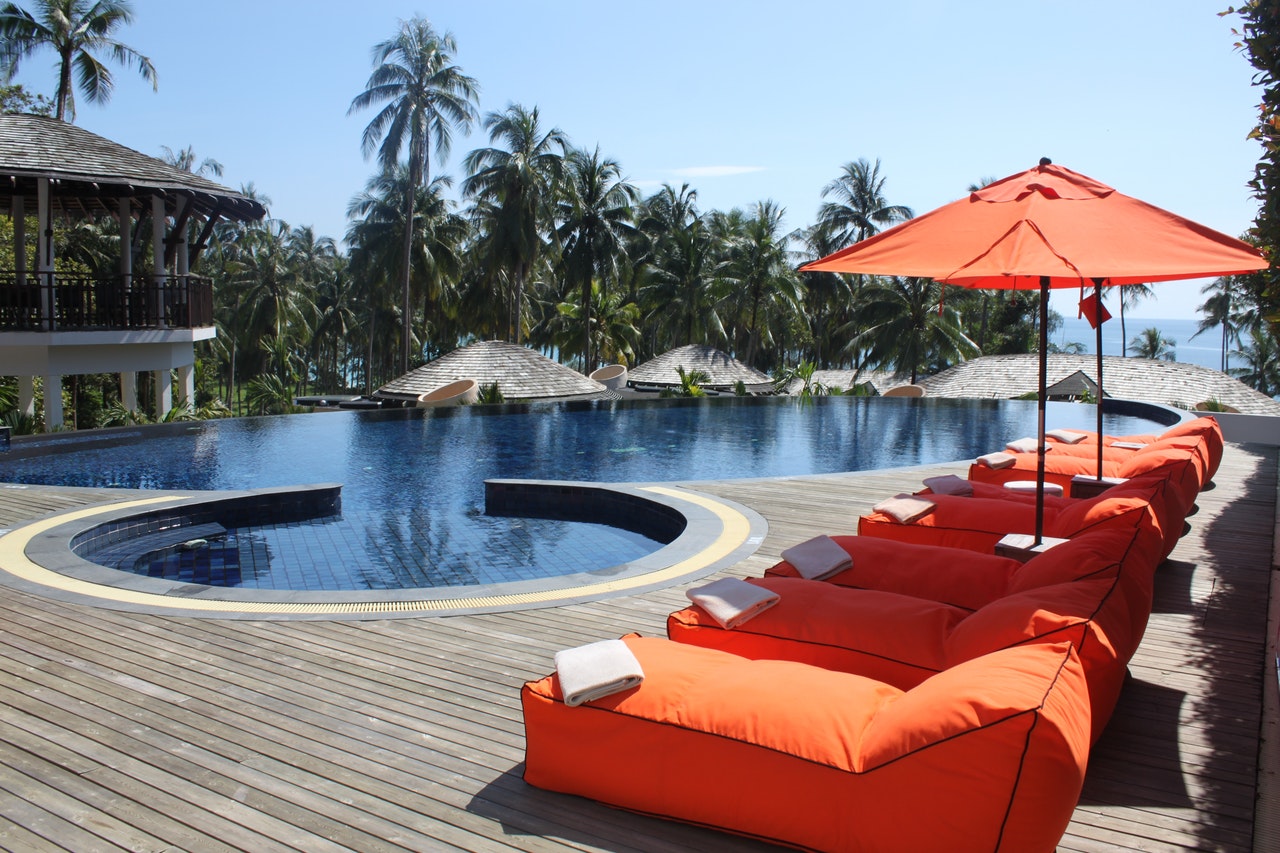 Ever wanted to jet off in your own private plane, stay in a five star hotel and possibly spend a couple days on a luxury yacht? This may sound like the type of vacation only a millionaire can pull off, but you'd be surprised by just how affordable it can actually be to opt for these luxury options. Here are just a few luxury forms of travel that most people assume are out of their reach – and how you can afford them.
Staying in a five-star hotel
When a hotel is awarded five stars, it's often a license to push the prices up. Some five star hotels can cost as much as $1000 per night. Even when planning a couple nights away, this can seem a ludicrous amount of money to spend.
However, not all five star hotels are this expensive. In fact, five star hotel prices can vary massively depending on where you travel in the world. Let's compare three South East Asian destinations – Phuket, Bangkok and Manila. In peak season, an average five star hotel in Phuket is roughly $793 per night. However, the average price in Bangkok is $412. And then there's Manila, where the average price is only $120.
Suddenly a few nights away in a five star hotel isn't as expensive – however you can push the price down further. Travel to Manila out of peak season and the average nightly room rate of a five star hotel drops to $111. Considering Manila is hot all year around and there could be less crowds, it could be worth going out of season for this discount.
And this is only the average price. There are some five star hotels in Manila as low as $100 per night. Even in places such as the Maldives where the average hotel is $936, there are five star hotels such as Royal Island Resort & Spa where room rates have been advertised as low as $104. Positioned overlooking the Indian Ocean this hotel has a pool, gym, tennis courts and several bars/restaurants to choose from – all for the equivalent of a hostel in some cities.
Flying by private jet
Most of us never consider flying first class, let alone via a private jet. This is because private jets are associated with A-class celebrities and business magnates.
Indeed, owning a private jet will cost you millions. However, chartering a private jet is a very different story. This involves simply renting out a jet for a single journey – you still get the entire plane to yourself just as if you owned a private jet.
So how much does it cost to charter a private jet? This depends heavily on a number of factors including the distance you plan to travel and the size of the jet. A large private jet can cost $13,000 per hour – whilst is a lot less than several millions, but still out of most people's budget. However, opt for an executive light jet and you could pay no more than $3000 per hour. Turboprops meanwhile can cost even less than this, with some as cheap as $1300 per hour.
Such planes can take from 2 to 8 passengers, which could even allow you to break up the cost (you only pay for the plane when going private, not per passenger). This means that you could each be paying only a couple hundred dollars for a private jet flight. Considering many people pay several hundred dollars for a commercial airline flight, this isn't much at all.
Sailing in a private yacht
Much like private jets, many of us assume that you need millions of dollars to experience a private yacht. While some boats do cost millions to own and run, chartering is yet another way to get around this – allowing you to simply hire out a boat.
Charter costs depend on a variety of factors including the size of the boat, the location, the type and whether you have crew. Larger boats are typically more expensive, although this could allow you to invite more people along to share out the cost. When it comes to location, it varies widely – the likes of French Riviera will typically be expensive, whilst Greece could be a lot cheaper. As for the type, motor boats tend to be more pricey than sailing yachts due to the fuel bill. Finally, there's the option of a crew – you'll need a crew if you don't have sailing knowledge and this will cost you more, but if you have sailing knowledge you may be able to save money by doing without this.
Taking all this into account, it's possible to charter a yacht for as little as $500 per week. In other words, you don't have to push the boat out. Such a boat trip may not be particularly 'luxurious', but even if you do upgrade the size, opt for a motor boat and hire a crew, you may only have to pay a few thousand dollars – which shared between several people is the price of a hotel.
Renting a private island
Let's take things one step further. How about renting an island?
For a taste of your own private paradise, you may only have to pay as little as $307 per night. This is how much the Colleton River Plantation in South Carolina costs, consisting of 150 acres of uninterrupted nature. Other private islands aren't that much more expensive to rent. In fact, you can rent a cottage island in the Bahamas for $450 per night.
This could be ideal for a family reunion or a wedding party or even a honeymoon. And you may even be able to rent islands abroad for cheaper than this.