Things To Consider Before Buying A Scooter For Your Kids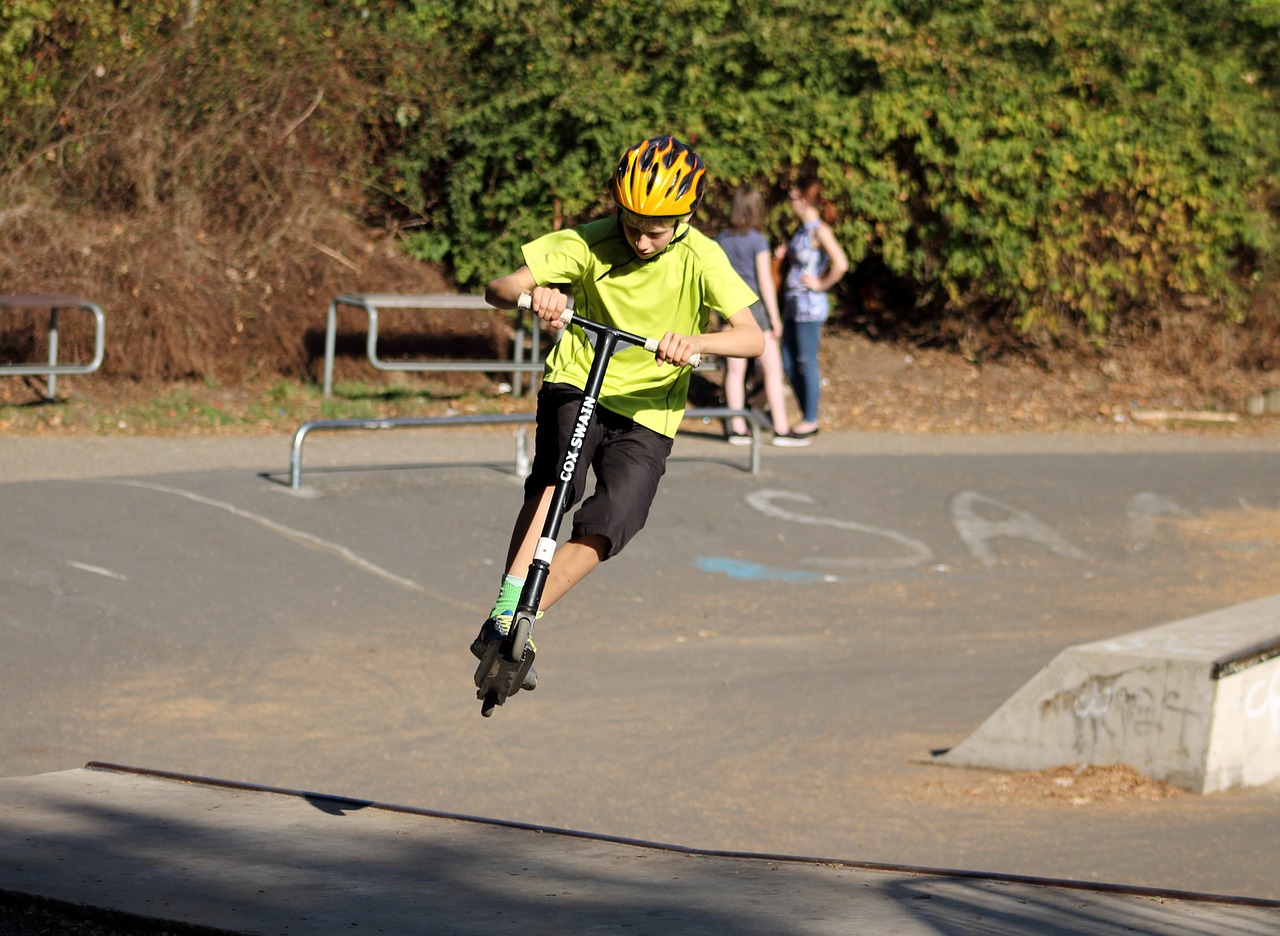 It seems the thrill of speed starts at a young age. Kids nowadays are obsessed with everything "turbo speed." One day they're crawling in giggles behind their toy cars and the next they are nagging you to buy them the "fastest scooter out there." And once you give in, you'll find the decision is not an easy one. With numerous brands, each promising countless features, you will be as baffled as the time you were shopping for your own car!
But, regardless of the brand name, here is a list of the main things to consider before buying a scooter for your kids:
Your Kid's Age and Size
This will hugely affect the kind of scooter you end up buying for your child. Even though most scooters now come with adjustable handlebars, not all brands have this feature. The thorough research on this website will be of great help as you can find different options and compare which one will work best for your kid. You will notice that scooters for younger kids have 3 wheels, and are bigger in size, for better stability. You will also need to pay attention to the weight limit — if you plan on taking the scooter for a ride yourself, make sure it will endure.
Price Point
You will find many brands at different price points to suit your budget. If your kid is not keen on getting a specific brand, you do not have to splurge on a high-end one. Check different sellers to make sure you are getting the best deal out there. Make sure to account for safety gear. Find one that's reasonably priced and of good quality; otherwise, you will end up paying in repairs that you saved initially on the purchase.
Outdoors Vs Indoors
There is a difference between the wheels on indoor scooters and outdoor ones. Indoor scooters' wheels are usually small and plain for smooth rides on indoor floors. Outdoor scooters have bigger wheels that are grooved to withstand the rough and bumpy roads. For some extra money, you can get find brands that sell both wheels, and you can change them as needed. Think of where your kid will mainly ride the scooter and decide accordingly.
Safety
Since scooter injuries are more common than one would expect; it is very important to bear in mind the safety features on the scooter before you buy it. Look for a scooter that has safety lights or reflectors for danger-free night rides. Make sure the braking system is reliable and will not deteriorate quickly.
Durability
Most scooters on the market are made of lightweight aluminum. However, not all are of the same quality. Don't be tempted by cheaper options as they can be flimsy and can be easily damaged after a couple of rides. Some manufacturers even provide worry-free warranties which can be very useful should the scooter need any kind of maintenance.
Electric Or Kick Scooters
Electric scooters work with a chargeable battery while kick scooters need to be pedaled by feet. This will depend on your kid's preference since it's all about what kind of ride is they are seeking. For basic, easier rides, an electric one would be the right option, although charging the battery and the heavier weight may be somewhat limiting. If your kid is more of an energizer bunny who's always on the go and would want to take their scooters everywhere, a kick scooter is probably more suitable.
How Much of a Professional Rider is Your Kid
While some kids enjoy riding their scooters around the neighborhood for fun, others are more interested in mastering tricks and treat it like the X Games. These riders will need special scooters that are lightweight and highly flexible to allow for smooth maneuvering. They will also need to be heavy-duty, to survive the inevitable impact during practice rides in skate parks.
Portability
Some scooters can be folded and stacked to easily fit inside a car trunk for when going on vacation and your kid wants to take their scooter. While the electric ones are bulkier in size and are heavy, making it harder to transport, kick scooters are lightweight and foldable.
Scooters are extremely fun for kids and adults alike. While on a scooter, your kid is not only having fun, but they are being active and developing their muscles and motor skills. To help you out in picking the right scooter for your child, consider these listed features to ensure they have a fun and safe riding time.