This 1971 Plymouth Hemi Cuda Convertible Just Sold For $3.5 Million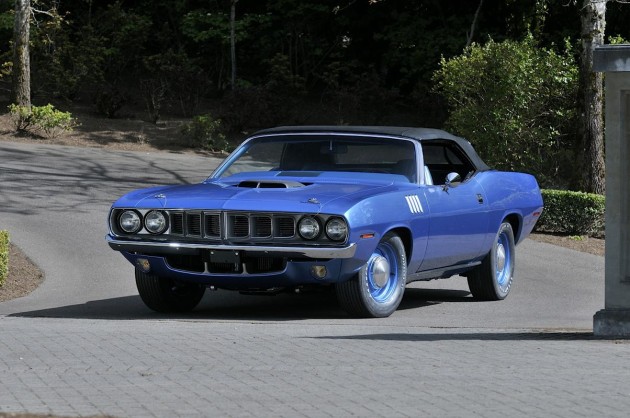 If you thought that collector muscle car prices were slowing down, think again. This ultra rare 1971 Plymouth Hemi Cuda sold at Mecum Auctions Seattle over the weekend for a staggering $3,500,000!
Back in 2002, a 1971 Plymouth Hemi Cuda convertible generated national headlines when it became the first muscle car to sell for over one million dollars. Yet even before reaching that historical milestone, Plymouth's Hemi-powered Cuda was long considered by enthusiasts and authorities alike to be the ultimate creation of the muscle car era.
Since then, we've seen muscle car prices continue to rise, with Hemi Cudas leading the pack. Due to federal regulations and rising insurance costs, Plymouth only sold 16,159 Cudas in 1971, of which only 108 coupes and 11 convertibles received the legendary 426 Hemi engine. This car was just one of two 4-speed manuals delivered in the US, and it's been hailed by enthusiasts, collectors, journalists, researchers and appraisers as the Holy Grail of muscle cars.
What do you think, did the buyer make a sound investment, or did he get caught up in auction fever?