Optimus Prime Is Providing Rides For Uber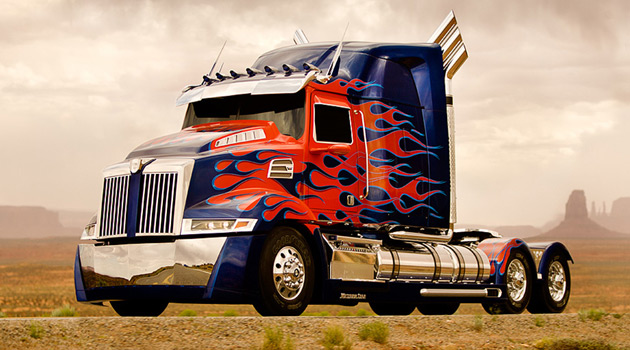 Popular ride-sharing service Uber has announced that they're rolling out an option for users in select cities to arrange a taxi pickup from none other than Optimus Prime, ahead of the debut of the new Transformers: Age of Extinction movie later this month.
Uber users will have a once-in-a-lifetime opportunity to request a pick up from the film's iconic Optimus Prime customized Western Star 5700 truck as it heads into Phoenix on June 19th and Los Angeles on June 21st.
Fans in Phoenix and Los Angeles can download the Uber app and enter the code TRANSFORMERS, then select the AUTOBOTS option to request a ride from 1:00–7:00pm. The Autobots are extremely rare, so rides are limited and will be available on a first come, first served basis. Optimus Prime will take riders anywhere within 15 minutes of the request and the ride is complimentary.
Keep in mind: There's only one Optimus Prime, so making contact will be difficult and may take many tries. But don't give up!
It's a win-win-win. Fans get to meet their robotic hero, Uber gets a bunch of nerds to try out their service and Paramount gets to remind everyone that Transformers: Age of Extinction opens on June 27, 2014.
Autobots, roll out!