This Fall, It's All About Sour.. SMIRNOFF Sours!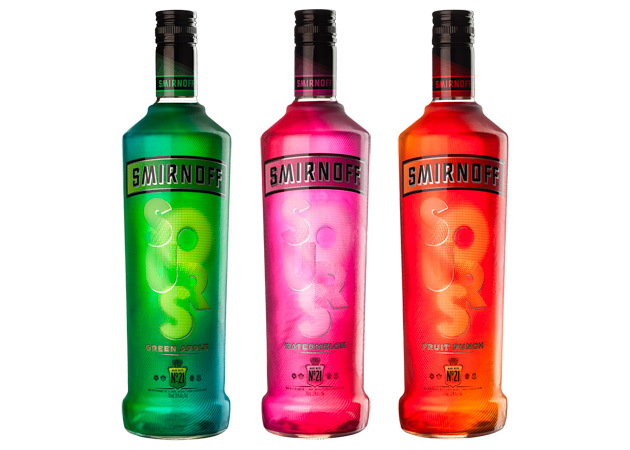 Forget sweet. Forget spicy. This fall, it's all about sour.. SMIRNOFF Sours – the new go-to shot ritual.
SMIRNOFF Vodka is bringing a zesty new twist to the vodka category with SMIRNOFF Sours. The first of its kind, Sours packs a flavorful punch into every shot that is sure to awaken your taste buds. SMIRNOFF Sours are available in three intensely-tangy variants (Green Apple, Watermelon and Fruit Punch), and they're sure to get the party started right!
SMIRNOFF Sours take the great taste of SMIRNOFF No. 21 and adds an unforgettable sour kick. And while it's easy to enjoy the delightfully tart taste, it's much more difficult to conceal your hilarious post-shot sour face. But hey, it's all in fun, so why not embrace the face? SMIRNOFF is challenging consumers to share their sour faces on social media using the hashtag #MyFaceWhen I tried a shot of New SMIRNOFF Sours. So c'mon guys, let's see your craziest faces!
"SMIRNOFF is once again changing the game, infusing excitement and fun into the vodka category with the introduction of the electrifying Sour line," said Sandhya Padmanabhan, Brand Manager for SMIRNOFF Vodka. "More palatable than other shot-based spirits, Sours is the next big thing in shot rituals. It's unique because it creates a true, memorable moment – toasting with new and old friends and capturing the sour face that follows. Whether celebrating a big night out, the big game, or just an impromptu outing with friends, SMIRNOFF Sours is a perfectly bold and fun compliment to any occasion."
The exhilarating Green Apple, Watermelon and Fruit Punch flavors are matched only by the exuberant appearance of the SMIRNOFF Sours bottle. The bottle, which appears in three brilliant neon hues to match each variant, glows in the dark under the black light and the liquid boasts a beautifully bright color.
SMIRNOFF Sours are currently available for purchase, with a 750mL bottle retailing for $15.99.
Try it for yourself, you won't be disappointed!