Check Out The Trailer For 'Maze Runner: The Scorch Trials'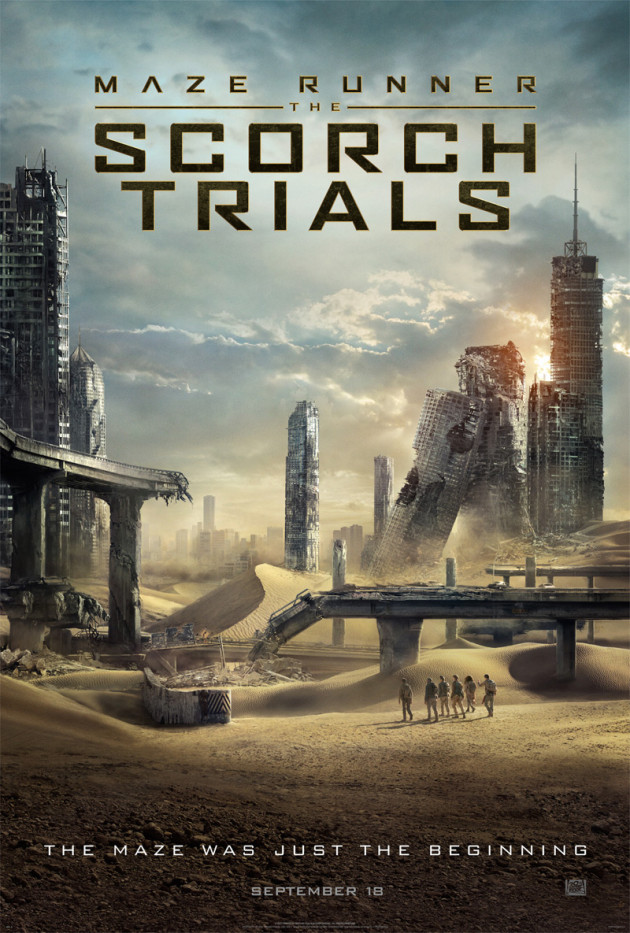 I'm not ashamed to admit it, I absolutely LOVED The Maze Runner, even though I'm probably 20 years older then the movie's target demographic. At the end of the movie, Thomas and his fellow Gladers escaped from the maze, and they thought that was the end of it. But WCKD isn't done yet.
In the upcoming Maze Runner: The Scorch Trials, Phase Two has just begun, with the Gladers facing their greatest challenge yet: searching for clues about the mysterious and powerful organization known as WCKD. Their journey takes them to the Scorch, a post-apocalyptic wasteland that's inhabited mainly by the zombie-like Cranks. Teaming up with resistance fighters, they take on WCKD's vastly superior forces and uncover its shocking plans for them all.
You can watch the Maze Runner: The Scorch Trials trailer here:

Maze Runner: The Scorch Trials will debut in 3D, 2D, and IMAX theaters on September 18, 2015.