Feast Your Eyes On This 10,000-Piece LEGO Millennium Falcon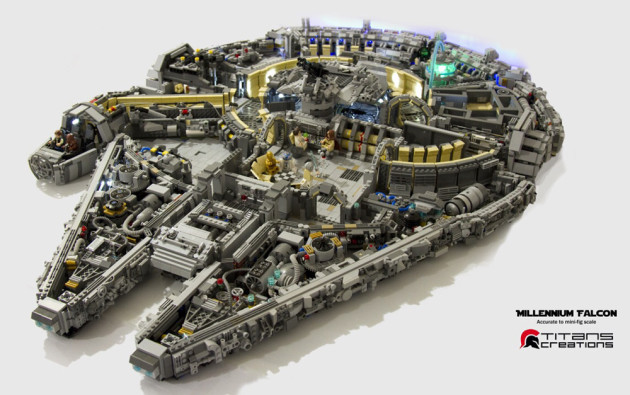 A six-person team from Titans Creations created one of the most incredible LEGO creations I've ever seen, a Star Wars Millennium Falcon that's made with an astounding 10,000 pieces!
This "bucket of bolts" was built for Legoland Malaysia's May the 4th (Star Wars day) event, where Star Wars fans went absolutely crazy over it. All the corridors, all the tiny nuanced details that made you fall in love with the "fastest hunk of junk in the galaxy" are recreated here piece by piece with LEGOs. Not only that, but they wired up the entire build with internal lights, which just raises the accuracy of the display!
The Falcon's interior took 2 months of planning and building and features a total of 24 LED lights that light up the corridor, hyperdrive, rear thrusters and cockpit. The amount of detailing that went into the design is pretty incredible, and it's even built to minifig-scale, meaning the Falcon's dimensions are in-tune with the miniature LEGO figures that fit inside the spacecraft perfectly. At 3.9 x 2.8 feet, it dwarfs the 6,000-piece Falcon the toy company had previously constructed, as well as LEGO's very own Star Wars "Ultimate Collector's Edition" of the Millennium Falcon.
This masterpiece will be on at Legoland Malaysia till August, so if you're heading there any time soon, make sure you drop by and see it for yourself in person.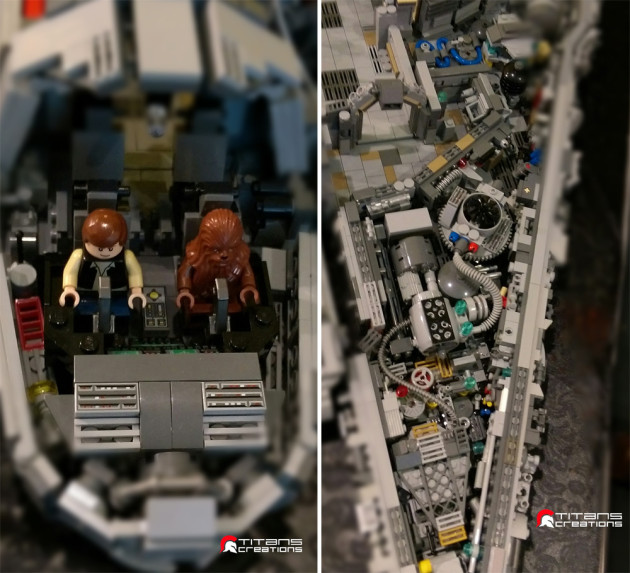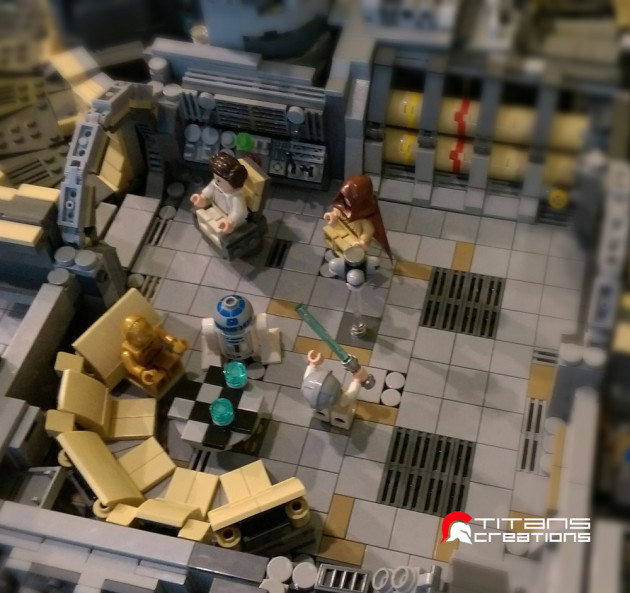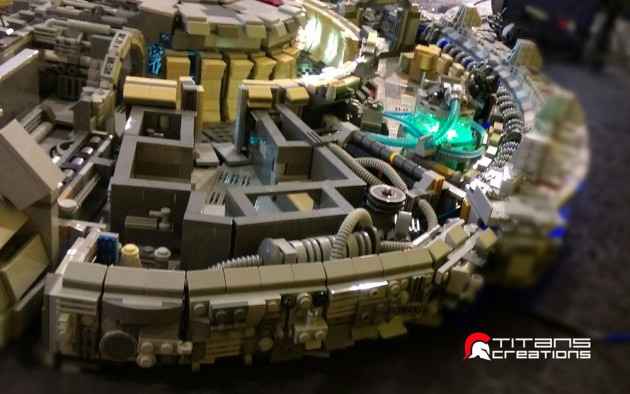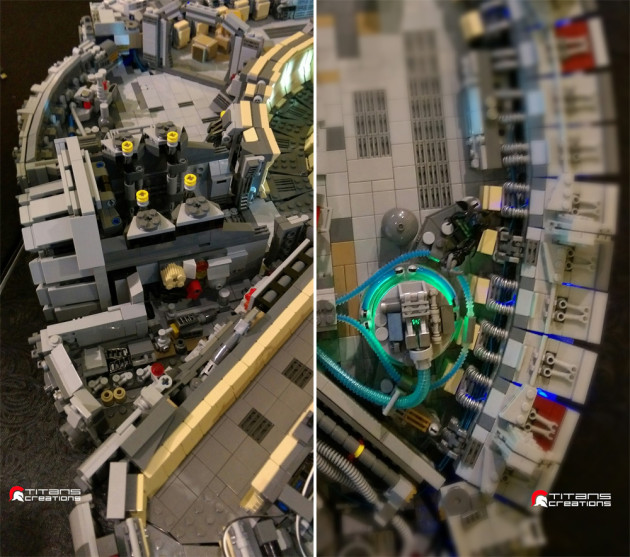 You can see even more photos of this build on their Flickr page.