What To Expect From The Car Industry In 2012?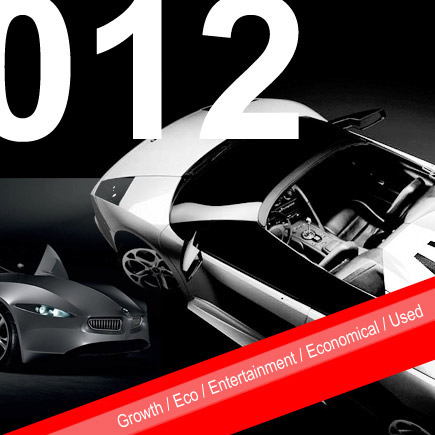 While still affected by the worldwide financial recession, the car industry looks set to experience some growth in 2012. Key trends include a shift in the international manufacture and distribution of cars, as well as a number of new incentives to boost driving and the economy. At the same time, more investments are being made by manufacturers in making eco friendly cars a reality, while adjusting car sizes and entertainment systems.
International Shifts
The recession has affected different parts of the car market in different ways. While the American car market and Detroit are still recovering, China and India are set to experience further expansions in manufacturing and purchases. Major European manufacturers like Volkswagen and BMW are also expected to expand in spite of the recession. The US government is, however, targeting market growth by introducing a Car Allowance Rebate System for trading in. Increasing fuel costs and the cost of affording a car will remain a problem though, and have prompted a number of strategies, from used cars to eco friendly models.
Used Car Growth
Used car sales tend to rise during a down economy, and independents and other sellers have been able to take advantage of buyers' desire for deals. This trend will likely continue as many buyers look beyond traditional dealers for exchanges and purchases, a process that remains tied to the expansion of easy online transactions. Online trade sales are expected to rise from a current rate of 15% in the United Kingdom to around 30% by 2016, with a number of independents looking to create a high volume turnover for used cars. This trend is expected to continue as long as drivers feel uncertain about new car purchases.
Eco Friendly and Compact to Mid Size Cars
Manufacturers are keen to emphasise the eco friendliness of their new vehicles, with BMW, Mini and Toyota particularly leading the way in terms of promoting better fuel efficiency and performance. The recent Automative World 2012 expo showcased many of these designs, and reasserted manufacturers' experiments with electric and hybrid cars. Notable examples include the Audi Q3's petrol and diesel engine model, as well as the 2013 Ford Fusion and the Toyota Prius C. The Prius has won particular attention as a hybrid gasoline and electric car, and was launched in Japan as the Toyota Aqua in December 2011.
Entertainment systems
Investments in smaller and more economic cars are being matched by rapid developments in the technological infrastructure of car interiors. As well as existing Bluetooth and integrated GPS technologies, manufacturers are making a point of the potential of social networking through cars. A key example of these developments has been the Ford Evos plug-in hybrid concept car. By connecting to an online cloud, the car can access a number of settings, which can then be used to adjust handling, cooling, and music. While still at an experimental stage, models like the Ford Evos have the potential to substantially tailor the personal experience of driving, and can be viewed as part of broader trends towards fully integrated GPS, smart handling, and entertainment options.
Serena is copywriter, car enthusiast and regular blogger within the motor industry. Serena is currently collaborating on a project with http://www.cooperbmw.co.uk/ researching the latest in automotive technology and innovation from BMW.