Here's The Best Reason To Purchase The Apple iPhone 13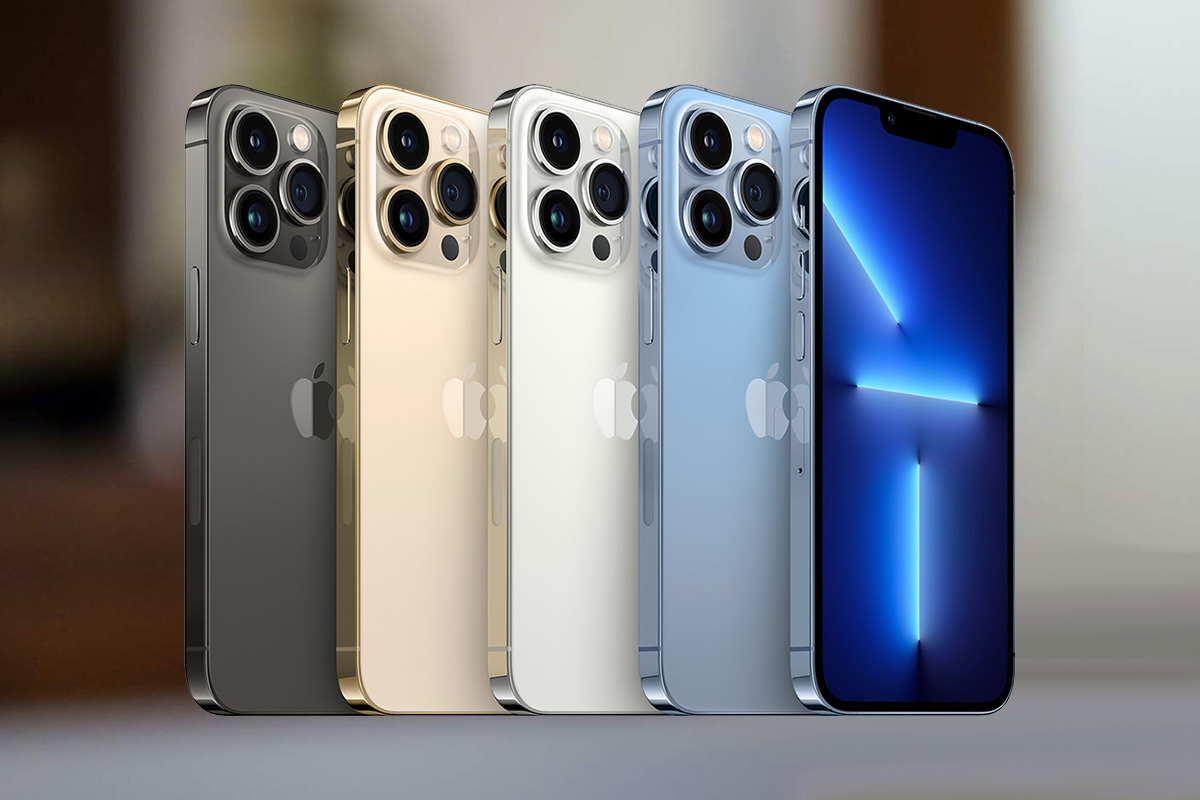 Earlier this week, Tim Cook took the virtual stage to introduce Apple's latest product offerings, including the iPhone 13, Apple Watch Series 7, a pair of iPads, and more. Of course, we were most interested in the new iPhone, which they conveniently saved for last. But it appears that it was worth the wait, and by the end of it, I was ready to place my order!
The iPhone 13 lineup consists of four models: iPhone 13, iPhone 13 Mini, iPhone 13 Pro, and iPhone 13 Pro Max. Many thought that the Mini might not make the cut, but we're glad to see it survive for another day, as it's honestly a great little phone that doesn't get enough love.
While I could go on and on about all of the technical specs, here's the important details: The new iPhones will run iOS 15, come with a larger battery, more storage space (up to 1TB), a new A15 Bionic processor, a smaller notch and an abundance of new camera features. Furthermore, both the Pro and Pro Max models also feature a Super Retina Display with a 120Hz refresh rate dubbed "ProMotion", along with a new macro mode.
Pricing remain the same as the last generation iPhone as well: The iPhone 13 Mini starts at $699, the iPhone 13 starts at $799, the iPhone 13 Pro starts at $999, and the iPhone 13 Pro Max starts at $1099. You can choose between 128GB / 256GB / 512GB / 1TB of storage (the latter only available on Pro models).
Faster, brighter, smoother, better camera, longer lasting battery. That's really about the gist of it.. While there's nothing revolutionary about the new iPhone 13, there is one big selling point for it that convinced me to place my order ASAP, the fact that it's free.
You see, the various phone carriers are offering crazy discounts in order to earn your business, with AT&T, Verizon and T-Mobile all running promotional trade-in deals that have you paying next to nothing out of pocket. Just be sure to read the fine print first.
For me, I'm currently a Verizon customer with an iPhone 11 Pro (256GB). Verizon offered me $1,000 to trade in my current phone for a new iPhone 13 Pro, the money applied in the form of monthly credits against my bill, doled out over 24 months – which is how they keep you with them. If you leave early, you lose whatever remaining credit was owed to you.
If I had gone with the standard iPhone 13 Pro 128GB, it would have been 100% free (though you still have to pay a $35 activation fee, plus whatever taxes come out to). But since I opted for the 256GB model, I had to pay the $99 difference, which comes out to $4.13/month. That's an insane deal for a two-year newer phone with all of the bells and whistles, right?
One caveat is that you typically have to go with one of the carrier's higher-priced unlimited plans. For me, I was already on one of these plans, so it wasn't a huge deal. But if you're on a cheap $40/mo plan, this type of deal might not make much sense for you. As I said, it pays to read the fine print so that you know what you're committing to.
By taking advantage of the trade-in cycles and carrier discounts, you're able to upgrade to the latest and greatest iPhones every few years for next to nothing. I've been doing this for the greater part of a decade now, and it's never failed me.
My phone should be arriving on September 24th, so stay tuned for a hands-on review of the new Apple iPhone 13 Pro!