Win An XtremeMac Microshield SC iPad 2 Case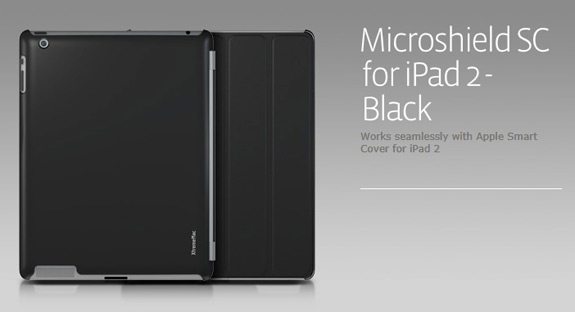 Designed specifically to work with Apple Smart Cover, XtremeMac's Microshield SC offers full coverage protection for iPad's aluminum back. The thin impact resistant case of Microshield SC can be used by itself for the back of the iPad as a shield against scratches, dust and dirt, while allowing full access to all controls. Microshield SC case colors pair perfectly with Apple's Smart Cover.
Features:
Protection against scratches, dust and dirt
Notched to work seamlessly with Apple Smart Cover
Full access to switches, jacks and rear camera
Soft touch, satin surface for added grip on a hard case
Available in Clear, Black, Blue, Pink and Grey
The XtremeMac Microshield SC retails for $34.99, but it can be yours today for FREE.
That's right, we're giving away this awesome case! To enter, simply e-mail us and put "I want to win the XtremeMac Microshield SC case" in the subject line. We'll pick a winner at random next Friday, and notify the winner via e-mail.
Good luck!