Who Wants To Win Project X On DVD?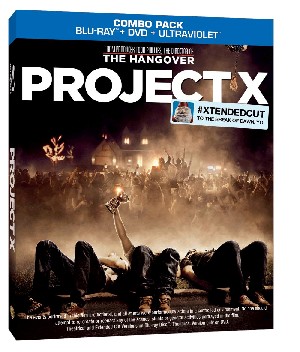 To the Break of Dawn, Yo! Project X will be released June 19th. And to celebrate the release of the movie on DVD, we're giving away a Project X Blu-ray Combo Pack!
"Project X" follows three seemingly anonymous high school seniors as they attempt to finally make a name for themselves. Their idea is innocent enough: Throw a party that no one will forget.. But nothing could prepare them for this party. Word spreads quickly as dreams are ruined, records are blemished and legends are born. "Project X" is a warning to parents and police everywhere.
Want to be entered to win? E-mail us and put "I want the Project X DVD, pick me!" in the body of your e-mail. We'll pick a winner at random on Monday June 25th at 11:59am EST. Winners must be within the United States, and prizes cannot be shipped to PO Boxes.
Good luck!
Don't forget, you can purchase Project X on Blu-ray Combo Pack or Digital Download starting tomorrow, 6/19!