Ford Focus RS To Be Offered With Factory Winter Tire Package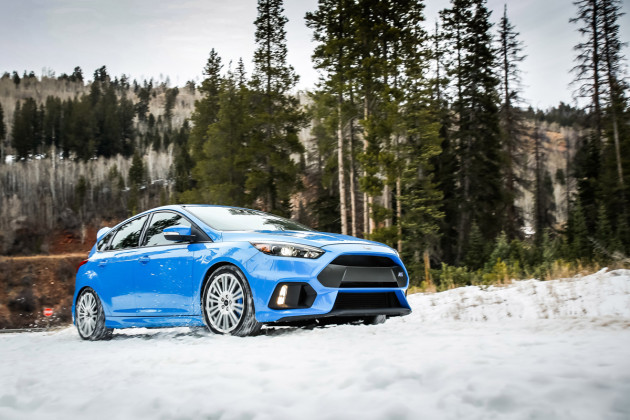 When people purchase "rally cars" like the Subaru WRX, Mitsubishi EVO, and Ford Focus RS, they assume that their cars would perform well in the snow because they're all-wheel drive. But there's one little problem.. They typically come with summer tires.
I took delivery of my 2011 Subaru WRX in early December, and the first thing I did was pick up a set of snow tires (from Tire Rack) and rims (used, from a guy on a Subaru forum) for the car, as I wasn't looking to crash my brand new car. And when we got our first snowfall a few weeks later, I was pretty much unstoppable!
Customers of Ford's all-new all-wheel-drive 350-horsepower Focus RS won't have to work as hard as I did to keep safe in the winter, as they'll be able to order a fully certified winter tire kit so they can enjoy their Focus RS year-round, no matter the weather conditions.
The Focus RS Winter Wheel & Tire Package offers customers a unique set of wheels and tires – the first time an OEM is making a check-the-box winter tire option available in North America.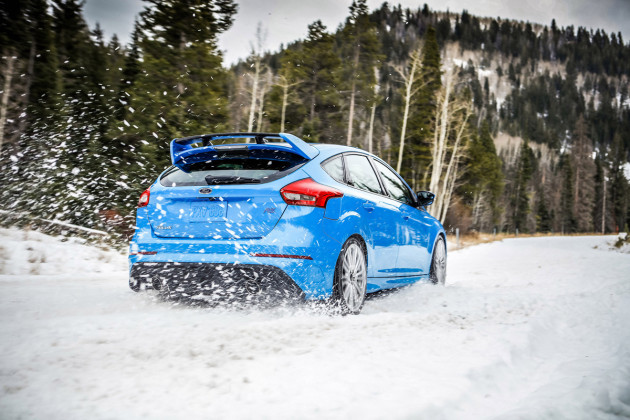 "We started this project knowing what our RS customers really want out of their cars," says Adam Wirth, chassis supervisor, Ford Performance. "This tire package allows RS owners to continue spirited driving even in the snow."
Ford Performance developed this package so the most demanding Focus customers can be outfitted with optimum equipment for winter conditions. The challenge was that normal vehicle testing procedures require certification with production wheels and tires; winter-only standards had never been authored. To bring this package to owners, the first step Ford Performance had to undertake was creating a new set of standards specifically suited for brutal winter conditions.
Engineers tested a wide variety of high-performance winter tire and wheel setups to determine the optimum combination for ride, handling and performance in various wintry conditions.
The winning setup is a 225/40R18 Michelin Pilot Alpin PA4 tire mounted to a new 18×7.5-inch wheel, which looks very similar to the base Focus RS option, but is finished in sparkle silver to hide salt spray. The set is complete with tire pressure monitoring sensors and center caps fully mounted and balanced and ready for installation at the dealer. The wheel and tire are narrower, to provide improved snow traction, while the overall diameter is smaller, so owners can fit chains if necessary.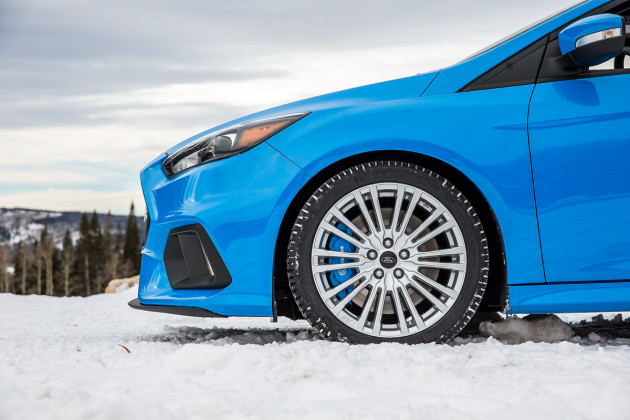 The Ford Performance All-Wheel Drive fitted to Focus RS will take full advantage of these new winter tires; "Settings are completely driver-preference", notes Wirth, "Customers are able to utilize all four drive modes to suit their driving style in winter conditions."
Focus RS Winter Wheel & Tire Package is available only in North America – a $1,995 option. For customers in Canada, the package comes standard on Focus RS.