2017 Ford Raptor Packs 450 HP & 510 Lb-Ft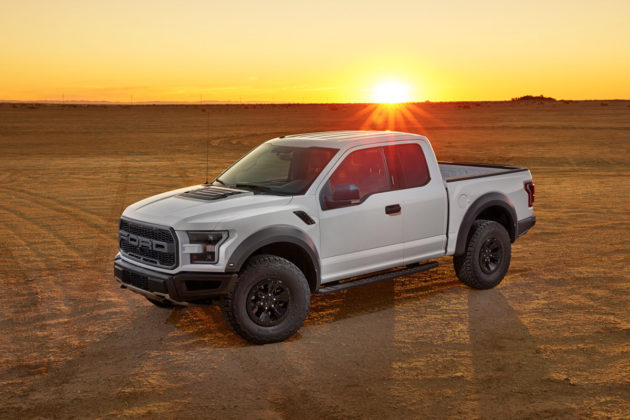 Ford Motor Company finally answered the question that's been on everyone's mind, releasing horsepower and torque ratings for the all-new 2017 Ford F-150 Raptor. And as expected, it's a freaking beast!
Equipped with the all-new 3.5-liter twin-turbo high-output EcoBoost engine, the 2017 Ford Raptor churns out 450 horsepower and 510 lb-ft of torque across a wide power band. Mated to an all-new Ford-built 10-speed transmission and exclusive transfer case, and managed by a six-mode Terrain Management System, the new makes good on its promise to deliver an exhilarating off-road performance truck and even more bragging rights with a base MSRP less than $50,000.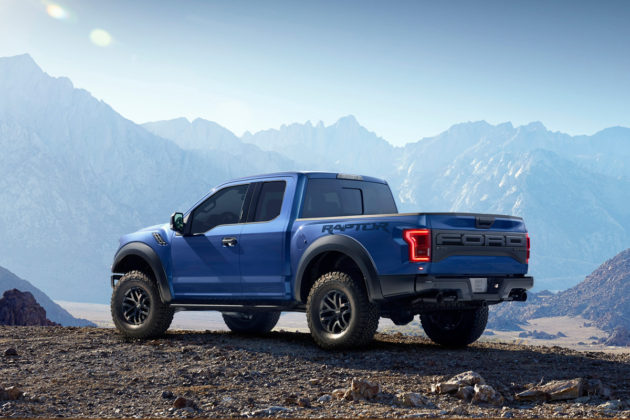 "The Raptor was designed to be a no-compromise, off-road performance machine," said Matt Tranter, Ford Performance engineering supervisor. "That is why we made the switch from the cast-iron V8 to the aluminum block, high-output GTDI V6 EcoBoost engine that our team tuned to add 39 horsepower and 76 lb-ft of torque for today's Raptor."
Using the same high-strength, military-grade aluminum alloy body and a fully boxed high-strength steel frame as the current F-150 trucks, the 2017 Raptor is up to 500 pounds lighter than the 2014 model. Combined with a new high-output EcoBoost engine and 10-speed transmission, the 2017 Raptor delivers a 21% improved average torque-to-weight ratio and a 23% improvement in EPA-rated combined fuel economy (15/18/16 mpg) compared with the previous generation Raptor.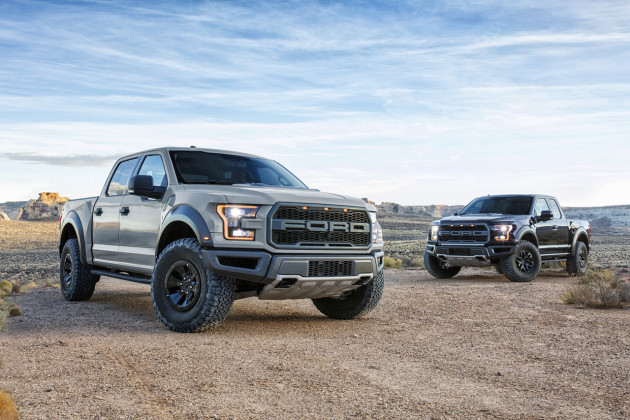 Further building on the power-to-weight benefits, the 2017 Raptor delivers more low-RPM torque and better optimized power bands and shift points across all two-wheel drive and four-wheel drive modes thanks to the 10-speed transmission and torque-on-demand transfer case.
"The torque-on-demand transfer case and six-mode Terrain Management System is unique to Raptor in the Ford family of vehicles," Tranter said. "It gives you the benefit of a clutched all-wheel-drive system for easy around-town maneuverability in bad weather. Then, there's Baja Mode, which automatically engages a mechanically locked 4X4 high, and optimizes throttle response, shifting and boost control to provide improved off-road capability. That's definitely drawing a line in the sand."
As you can see in the video above, the new Ford F-150 Raptor can handle whatever you throw it's way!