7 Great Gadgets To Make The Most Of Your Summer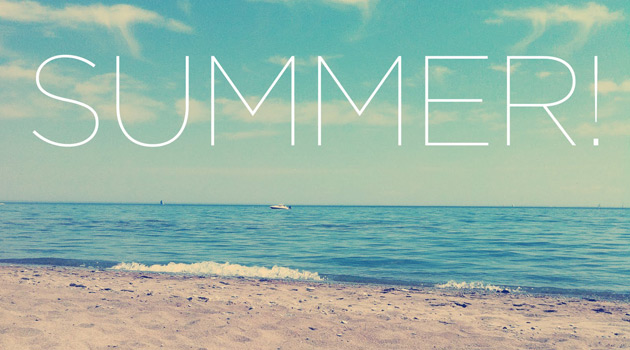 It's summertime and the living is easy, especially if you have the right gadgets to make the most of your summer vacation. Whether it's staying connected to your digital world while road-tripping or upgrading your summer camping adventure with some awesome tech gear, cool gadgets and the hot summer months go hand-in-hand. Here are seven must-have tech gadgets for every guy heading into summer vacation mode.
1. Monitor Your Vitals This Summer
If you're the kind of guy who likes to spend his summer on the go exercising and enjoying everything nature has to offer, then you definitely need to monitor your vitals. The Garmin Vivofit wristband is capable of tracking your heart rate, your steps, and your fitness routes so you can keep up to date on your health.
The Vivofit transfers all your data to your smartphone or computer so you can track your daily summer exercise routine. In addition, if you catch the lazy bug during your summer vacation, the wristband will actually alert you if you've been inactive for more than an hour.
2. A Clean Shave
Nobody likes an itchy summer beard, but keeping up with shaving and the cleanup that goes with it is also a hassle. Luckily, the facial hair geniuses at Philips Norelco have come up with the QT4070 Vacuum Beard Trimmer. The cordless rechargeable trimmer vacuums your facial hair into a built-in compartment while you shave, so it's a quick, easy, and clean shave for your face and your bathroom floor.
3. A Worry-Free Summer Vacation
Summertime means getting out of the house, so it's nice to have peace of mind with your abode while you're on the ultimate road trip or backpacking for the weekend. The SmartThings Hub is a home automation system that can help you keep an eye on your home while you're away.
The Hub can control your home's lights, air conditioner, garage door, and even your door locks all from your mobile device, whether you have a cell phone with custom plan or without. As an added benefit, the Hub also notifies you if there's a power outage or if a door or window is unlocked or opened.
4. The Summer-Proof Speaker
Whether you're bringing your sweet tunes to the beach, the pool, or a camping trip, you need a speaker that can withstand the elements. The Boom speaker by Ultimate Ears is a rain proof, splash proof, dust proof wireless Bluetooth speaker with a big sound.
Another great feature of the Boom is that it's the first-of-its-kind Bluetooth speaker that can pair with another Boom speaker. This means you can rock out to your favorite music in surround sound no matter where your summer travels take you.
5. Beer For All
Nothing goes better with a summer cookout than ice-cold beer, so why not impress all of your buddies by brewing your own? The Tap King beer system is a countertop brewery that makes delicious beer using a variety of draft beer canisters.
The Tap King is basically a coffee maker for beer, except it makes crisp, heady pilsners, golden ales, and lagers on demand instead of, well, coffee. And, because it's freshly brewed beer on demand, your summer beer stock will never go flat again.
6. High Tech Grilling
Electronics and camping are usually a tough pairing, but with the BioLote BaseCamp Stove, keeping your electronics charged is as easy as building a campfire with firewood and kindling. The wood-burning stove converts the heat from the stove's metal housing into thermal electricity that quickly charges just about anything via 5-volt USB ports. Oh, and it also cooks food in case you were wondering.
7. A Soccer Ball That's Smarter Than You Are
The only thing better than kicking a soccer ball around on a warm summer day is keeping track of every kick. That's where the Adidas miCoach Smart Soccer ball comes into play. The miCoach uses built-in sensors to track your play data, including the number of kicks and velocity, and sends that information to your smartphone. Not a soccer fan? Don't worry, because a football and volleyball are already in the works.
When summer fun starts calling your name, answer back with the awesome, convenient gear listed above.