7 Ways To Improve Your Car's Perfomance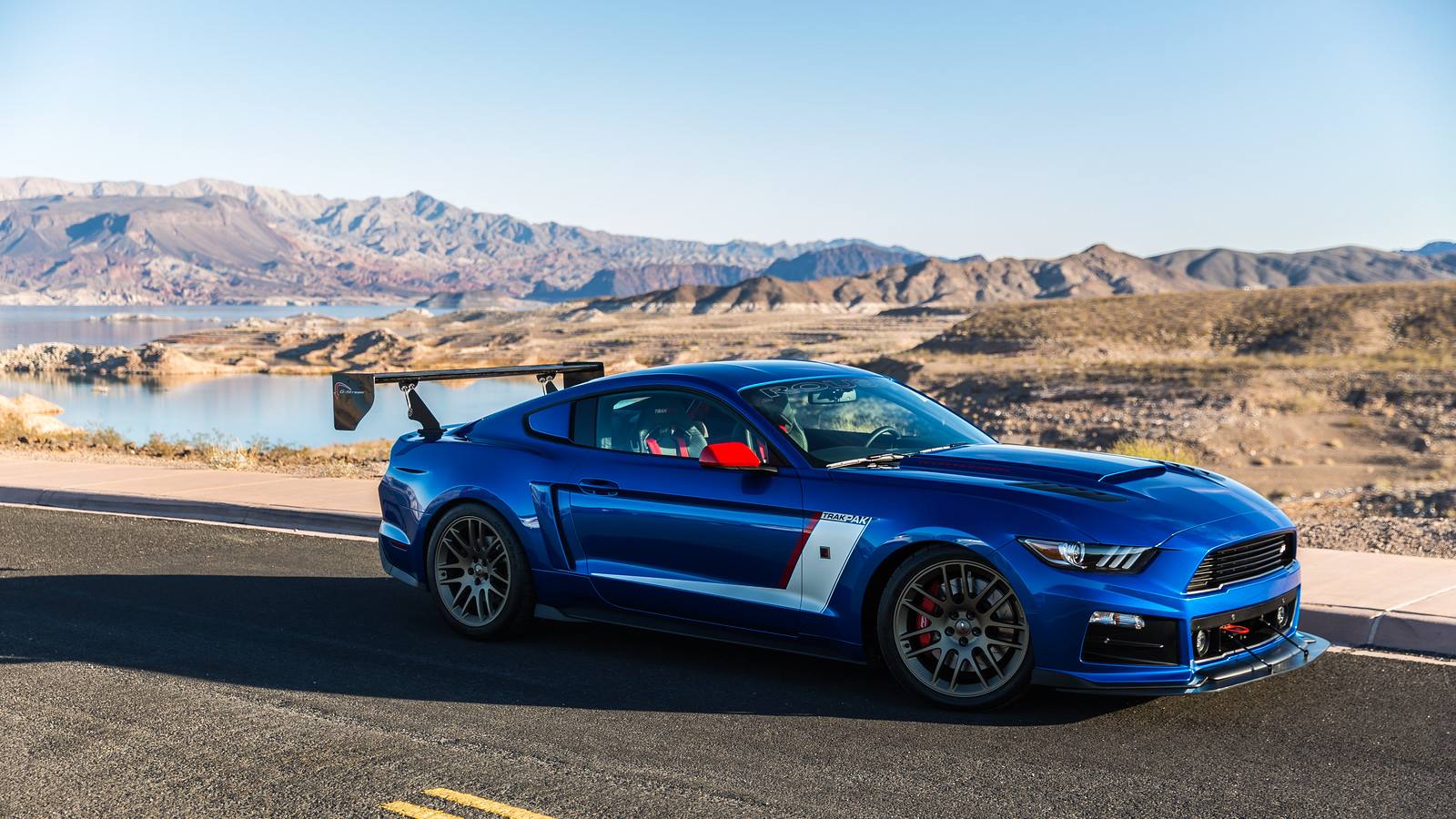 When I drove a 1996 Mustang GT, I thought it was the fastest thing on the road, with a 4.6L V8 that put out 215HP, and a 0-60 time of 6.7 seconds. But by today's standard, that's considered rather slow, with many family sedans (like the 2018 Camry V6) packing 250-300 horsepower, and sports cars putting out 400+ HP. Pretty crazy stuff, right?
So what can you do if you own an older sports car and you want to give it a little performance boost? Or go all out and turn it into a race car? From the laws of speed and motion, here are 7 surefire methods you can use to improve your car's performance:
1) Aerodynamics and Weight:
Aerodynamics deal with how bodies move through the air. Physicist Sir Isaac Newton proved that the force executed by any car depends on its mass and acceleration. The higher the mass, the higher the force. This eventually increases the drag. Something like an aero kit can help your car slip through the air faster.
You can cut a car's weight by removing heavy mechanical components. The components may include your air conditioning, heater, speakers, or even your backseats. You can also remake the interior using lighter materials, like replacing your glass windows with polycarbonates, which are strong, tough and lightweight.
2) Bushing Replacements
Most cars leave the factory with rubber bushings in their suspension. They are cheap, absorb shocks and vibrations, let the suspension turn freely, and won't bind easily. The downside is that they compromise your car's handling somewhat. But if you are willing to give up a little civility in the name of better handling, replacing your bushings with polyurethane ones will give you more responsive handling and acceleration.
Upgraded bushings are a quick and easy way to breathe some new life into your old ride.
3) Check Your Air Filter
Your car's air filter is it's first line of defense against contaminants. But it can get dirty over time, and many people neglect to replace them when they should. This can negatively affect your car's performance, as it struggles to pull in air. So if your a mechanic recommends that you replace the car's air filter, change it.
There are a number of aftermarket air filters (like K&N) that reportedly deliver improved air flow, which in turn leads to more power. These require more maintenance (periodically oiling your filter, making sure not to foul your MAF sensor), but it's just another way to squeeze a few more horsepower out of your ride.
4) Use High Quality Components
You know that saying "You get what you pay for"? Well it's true. When you're working on your car, you want to use high-quality components from reputable sources, not some random part from eBay that you bought because it was cheap. Stick with an established brand that has a long history in the business for that piece of mind.
The same holds true for aftermarket parts. If you're upgrading your older Porsche, you want to stick with a name like Fabspeed, who offer Porsche 996 performance upgrades that will make your car feel stronger than ever, along with a warranty on their parts.
5) Install A Supercharger
By compressing air supplied to a car's engine, superchargers give room for more oxygen to enter the engine. In reality, a car can have a lot of fuel. But without enough oxygen, the car will hardly accelerate.
Installing a supercharger will give you an immediate boost to your vehicle's performance, with more horsepower both off-the-line and during acceleration. It's a great way to take your car's performance to the next level, though it's a costly (and complicated) upgrade.
6) Enhance Performance Using Computers
Unlike classic cars, which you could tune with a basic set of tools, today's cars are increasingly complicated, relying on computers for things like fuel delivery, spark, and more. What's more, cars are tuned from the factory rather conservatively, and the car's ECU can be reprogrammed to give you better performance.
There are plenty of resources where you can learn to program your car's engine management program. Or you can go to a professional tuner, who can put your car on a dyno and give you a custom tune. These prove especially beneficial if you've got a turbocharged car.
7) Install Quality Tires
What connects your car to the road? Tires. Most mechanics would agree that tires are in fact the most important part of your car. If you're looking for faster acceleration, better braking, and overall stability, you should invest in a quality set of Ultra High Performance tires, which will dramatically change the demeanor of your car.
You should always make sure that the tires are properly inflated as well, as too much or too little air pressure can dramatically affect a car's performance.
As you can see, speed isn't the only factor that defines a high-performance car. Hopefully these tips will help you turn your tired ride into a high-performance car that's able to hang with the competition on the streets.