Review: 2018 Toyota Camry XSE V6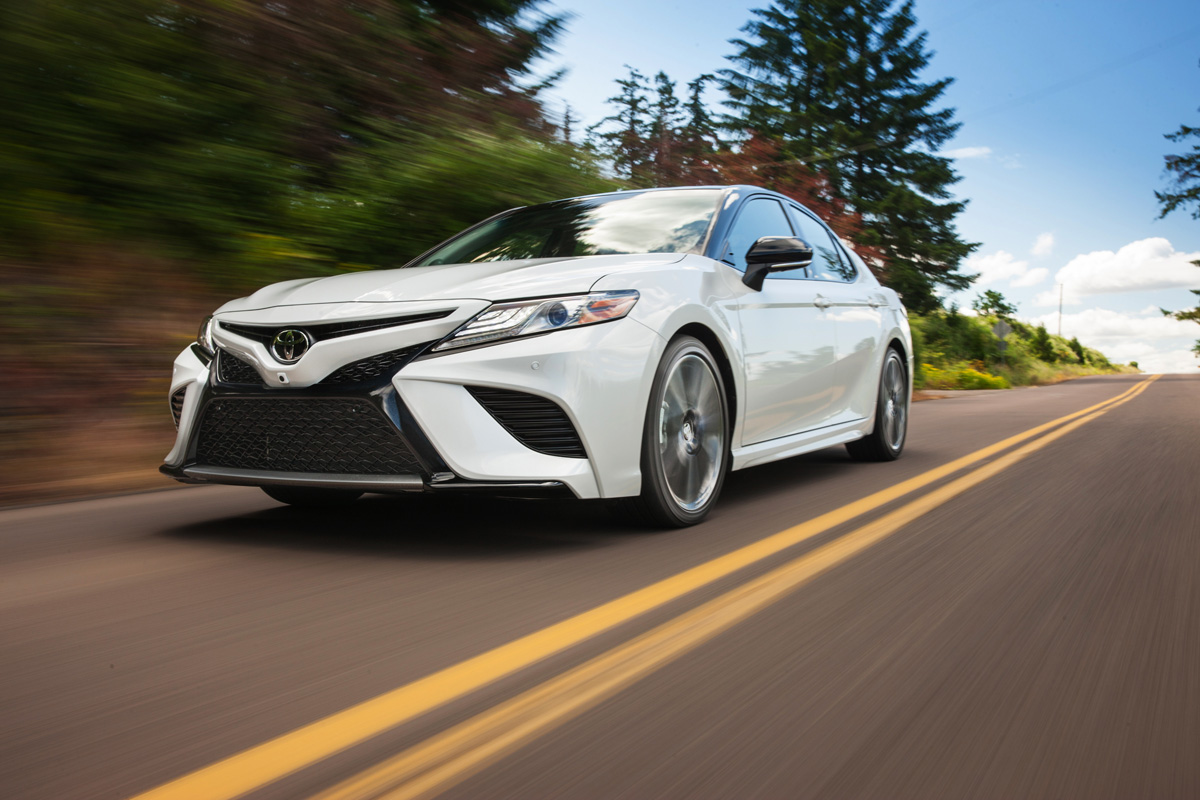 When the Toyota Camry first arrived in 1983, it was a real game changer, taking the midsize sedan segment by storm and building a reputation as a safe and dependable car. But styling was never the Camry's strong suit, with Toyota opting for a safe, non-offensive design that many called boring.
Until now. The 2018 Toyota Camry represents a huge shift for the normally-conservative brand, with in-your-face styling that is sure to make people do a double-take as you drive by. It's not going to be for everyone (it even took me awhile to warm up to it), but I do think that the car's extroverted styling will attract new buyers who never would have considered a Camry before.
Furthermore, Toyota offers a 3.5-liter V6 engine (putting out 301HP and 267 lb-ft of torque) on XSE and XLE models, while the competition (including the Honda Accord) have dropped their V6 offerings in lieu of smaller, turbocharged 4-cylinder engines. The V6 Camry has PLENTY of get-up-and-go, and it's easy to smoke the front tires if you're too heavy on the gas from a dead stop.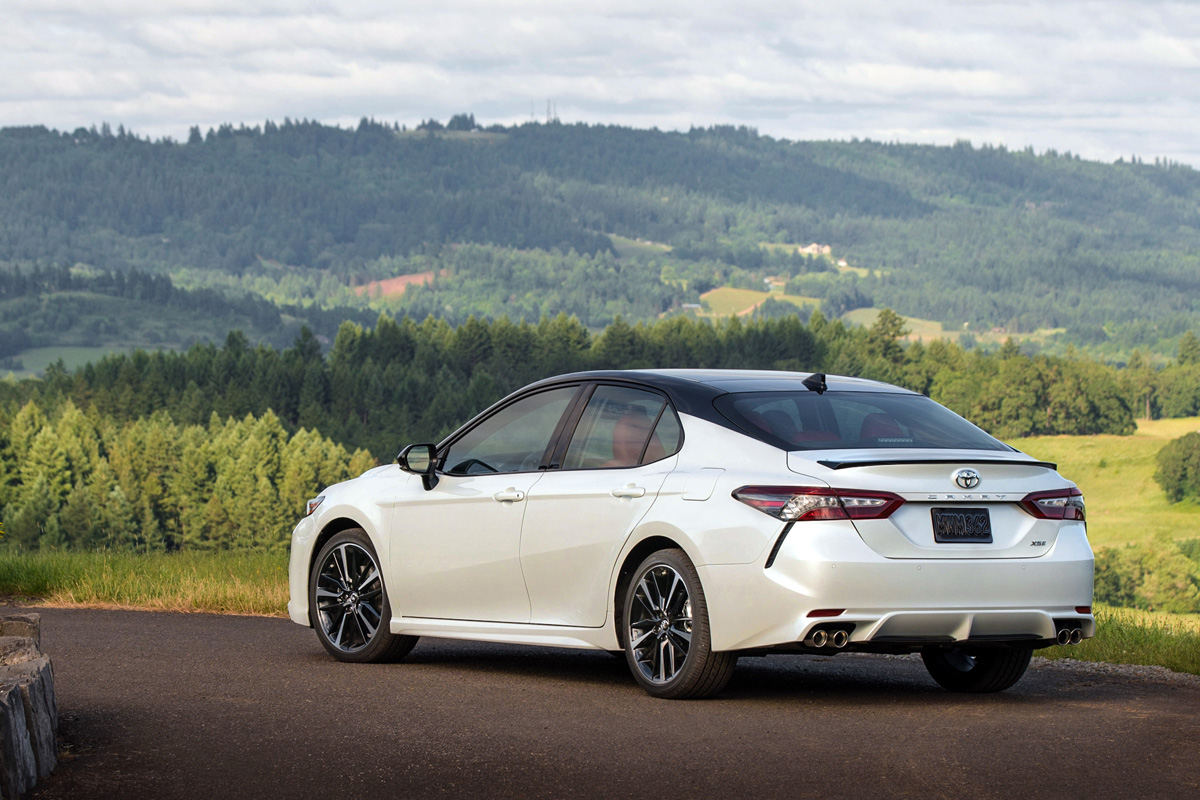 We took our 2018 Toyota Camry XSE V6 tester on a long weekend road trip, and it was a real eye-opener for us. Never before has a Camry been so engaging, so fun-to-drive, and so freaking fast. While I hesitate to call the new Camry a sports sedan, it offers an engaging driving experience, letting you have fun if you decide to take the back roads to work, while still offering a comfortable ride as a daily driver.
The interior of the 2018 Camry gets quite a stylistic upgrade as well, with a dramatic, triangular center stack that gives the cabin a genuine sense of style. Sure, the 3D design makes it a little harder for passengers to access the USB ports and such, but that's a small price to pay in the grand scheme of things.
As for the blood-red leather interior, I really think Toyota missed the mark here. as this color seems more at home in a BMW than in a Camry. Not only that, but the red they chose is way too bright, they really need to dial it down a notch or two.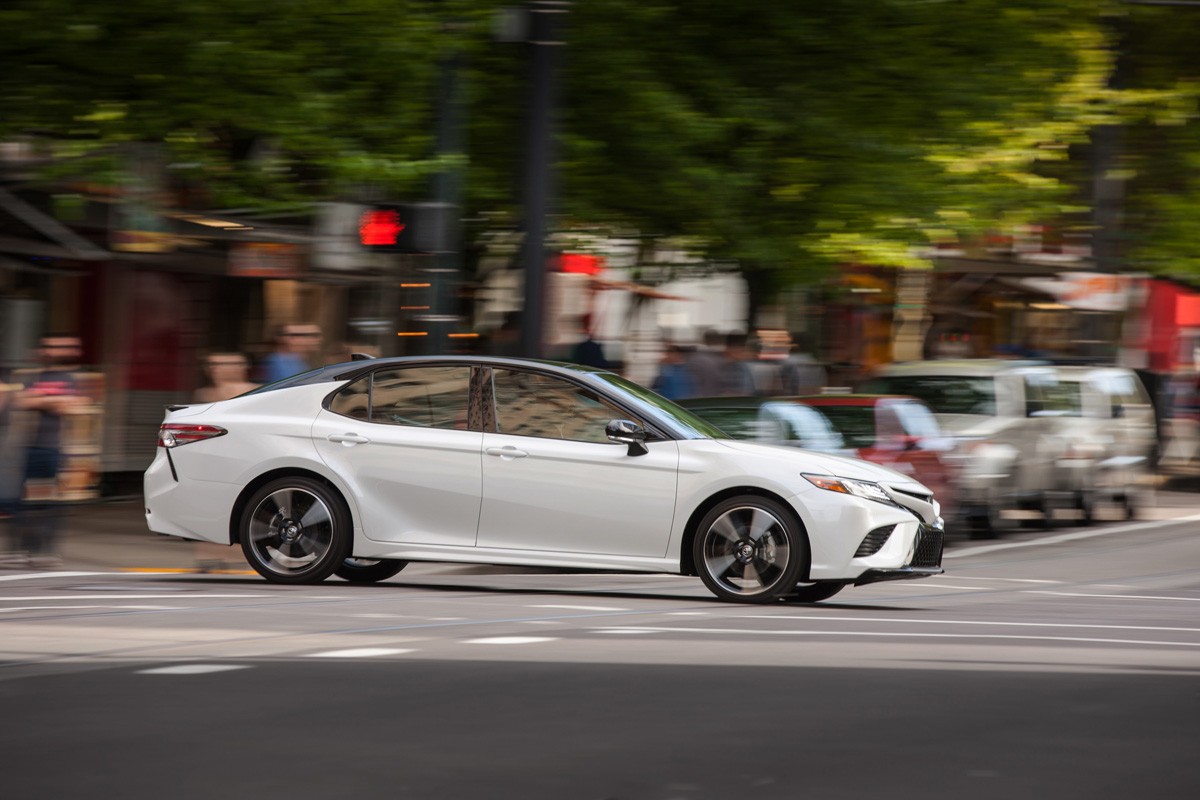 Our fully-loaded tester came in at $38,335, which definitely gave me reason for pause. But honestly, that isn't too far off the mark, with the Honda Accord, Mazda6, and Ford Fusion Sport all coming in around the same price in top trim. Still, it's going to take a real driving enthusiasts to pull the trigger on the XSE V6, as for the same money one could get into a Lexus IS 300, albeit with a LOT less horsepower.
And that's the challenge that Toyota faces, convincing people that the new Camry is a genuinely fun-to-drive vehicle, and not the boring old car that we've grown accustomed to. So don't just take my word for it, head over to your local Toyota dealership and take one out for a spin. It might just surprise you.