A Preview Of The Cadillac XTS Platinum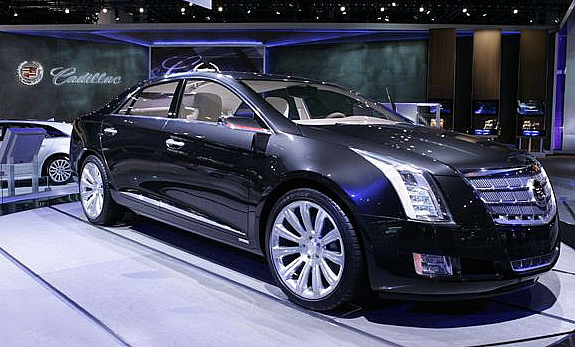 The Cadillac XTS Platinum, first unveiled as a concept car in early 2010, will finally see the production line in spring 2012. Available with front-wheel and all-wheel drive, the 2013 XTS Platinum boasts an impressive 3.6-liter V-6 direct injection engine paired with a plug-in hybrid system. With this powerful combination, the XTS Platinum can be driven on a combination of electric power and engine power, or electric power by itself. However, it can be only driven in electric drive at speeds under 40 mph. After reaching speeds above 40 mph, electric power blending is possible if the lithium battery still has a decent charge. Because of this, the XTS Platinum can go around 20 miles using the enhanced hybrid capability. After this, it goes back to normal hybrid performance.
When not being used for driving, the XTS Platinum can be conveniently charged in any standard electrical outlet and charges in about five hours. To provide this plug-in capability, the XTS Platinum contains a liquid-cooled ion pack and the battery will utilize lithium cells, similar to those in the Chevy Volt battery pack. Because of these features, fuel economy should be fantastic and be around double of what a similar hybrid of this size would achieve.
Riding is handled with Magnetic Ride Control (MRC) adjustable shocks. Utilizing this system, the XTS Platinum can handle a variety of surfaces, allowing for a smooth and quiet ride no matter the terrain.
The XTS Platinum is reported as being very spacious compared to most other Cadillac interiors along with a very distinctive interior. The rear seat area, for instance, has an impressive 40 inches of legroom. Cadillac says that they designed this car from the inside out, noting that the inside of this sedan feels more like a personal space for luxury and efficiency. Notable interior features include a touchscreen for navigation and LED displays in place of traditional gauges. The instrument panel stays completely black until the car turns on and its design was modeled and adopted from today's smartphones and mp3 players. The colors of the stock interior go very well together and give off that feeling of luxury that Cadillac wanted. While the leather and different compartments are a cream color, the cream is contrasted with darker elements such as the finished wood on the console.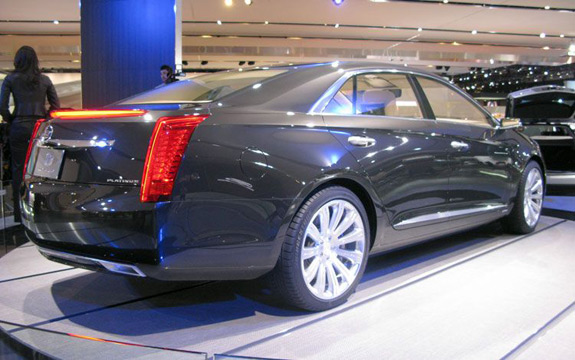 One of many people's favorite details about the XTS Platinum is its frameless glass windows as well as vertically stacked headlamps, which were featured on Cadillac models as early as the 1960's. With these interesting and new design features, it seems that Cadillac is combining elements of both old and new.
Along with 20-inch wheels, the headlights are actually swiveling LEDs. As far as the outside is concerned; Cadillac says that the XTS Platinum "transcends the traditional aesthetic of luxury sedans and carries the brand's Art and Science design in a more progressive manner." With its smooth edges and lines, this car looks much sleeker and is not as boxy as a traditional Cadillac on the market today
A customizable user interface called the Cadillac User Experience (CUE) is used in conjunction with the touchscreen and includes such features as: gesture recognition, natural voice recognition, and capacitive-touch control with proximity sensing.
As badly as people want Cadillac to release information on pricing options, reports say that they won't until just before the XTS Platinum hits lots. Reports believe that the XTS Platinum will start or even exceed $70,000, while the XTS will start around $50,000.