Apple Launches $129 Smart Battery Cases For iPhone XS, XS Max, and XR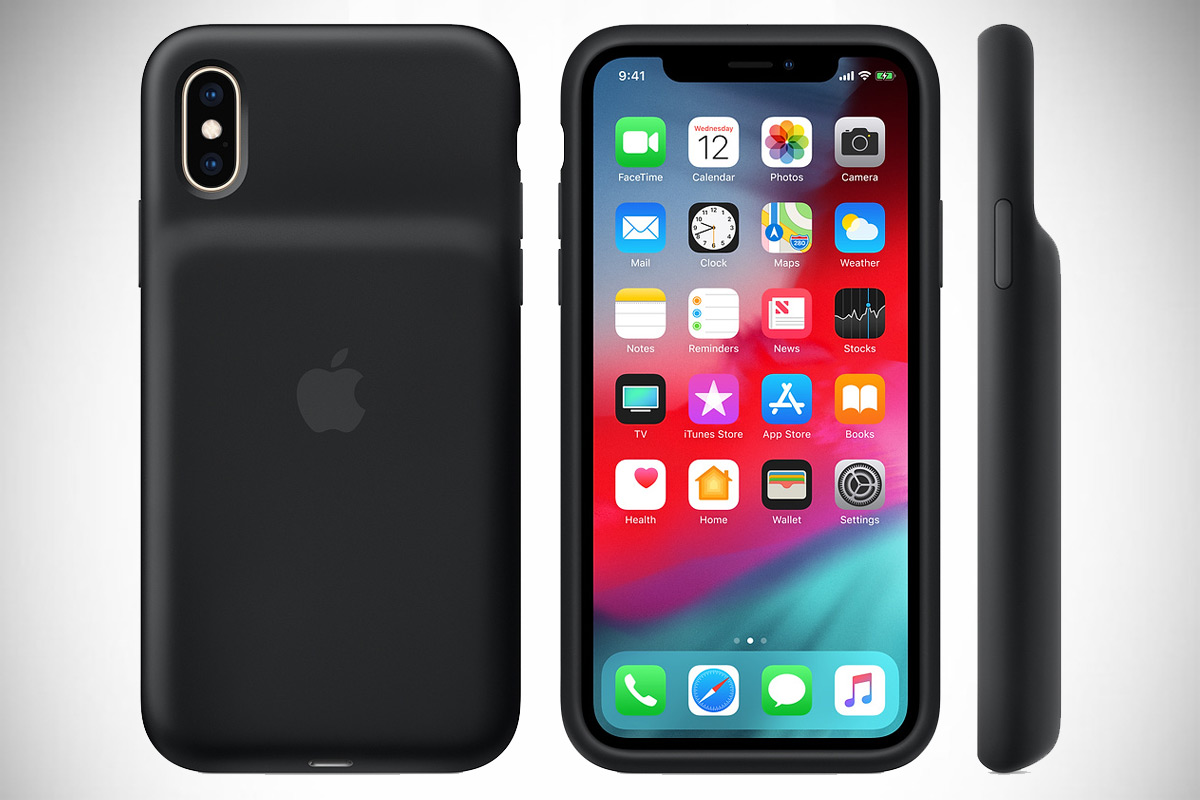 While the new Apple iPhone XS, XS Max, and XR offer better battery life than before, for many of us power users, it's still not enough to make it through a full day without going into the red. If that sounds like you, you might want to consider Apple's new Smart Battery Case, which can help extend the battery life of your iPhone dramatically.
Now battery cases are nothing new, with Mophie leading the charge for a number of years. But with Apple offering a comparable (if not better) case for the same $129 price, it seems like a no-brainer going with Apple's case, as you know their products will work together seamlessly. You can even check the battery life of both the case and the phone itself from the Notification Center, since it integrates directly with iOS.
Here are the Smart Battery Case details straight from Apple's website:
Engineered for iPhone XS, the Smart Battery Case gives you even longer battery life while offering great protection. Inside, a soft microfiber lining helps protect your iPhone. And on the outside, the silky, soft-touch finish of the silicone exterior feels great in your hand. A soft elastomer hinge design makes it easy to put the case on and take it off.
The Smart Battery Case is compatible with Qi-certified chargers. You can charge your iPhone and battery case simultaneously for increased talk time up to 33 hours, Internet use up to 21 hours, and even longer audio and video playback.* With the Smart Battery Case on, the intelligent battery status is displayed on the iPhone Lock screen and in Notification Center, so you know exactly how much charge you have left.
The case can be charged even faster with USB-PD compatible chargers. It also supports Lightning accessories, such as the EarPods with Lightning Connector (included with your iPhone), or the Lightning Digital AV Adapter (sold separately).
The case's specs are pretty impressive, offering up 33 hours of talk time, 21 hours of Internet use, and 25 hours of video playback. So basically, no matter what you're doing, you'll be able to go a full day or longer before having to charge up.
Like the previous Smart Battery Case, it's got that weird unsightly hump, and the rubberized exterior (which only comes in two colors) is a dust magnet. Not to mention the added cost. I don't know about the rest of you, but I would gladly give up a little of the iPhone's thinness for a larger battery.
While I'm not thrilled about dishing out even MORE money after spending so much on the phone itself, I guess it beats lugging around a battery pack and cable all day long.