Bell's New Rogue Helmet Converts From Three-Quarter to Half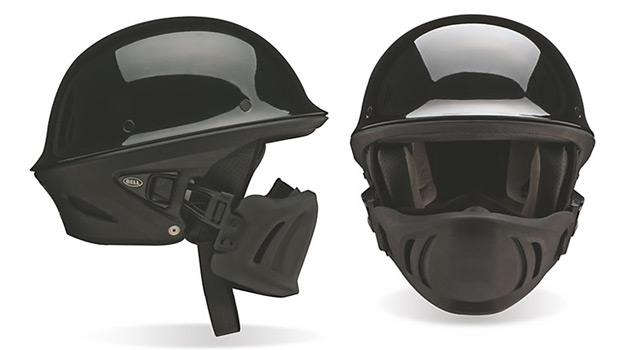 Most days you want the comfort and freedom of a half helmet. But there are those rides when three-quarter coverage is your safest bet. With the new Rogue helmet from Bell, you've got one helmet that can cover your melon in both situations.
With Rogue's revolutionary removable and adjustable muzzle bridging the gap between full-face and open-face, it's your choice whether to leave it on for optimum protection (and to look like a character out of The Dark Knight), or take it off when you feel like going half. The Fidlock Magnetic Connection makes it easy to snap the muzzle on and off quickly, and the liner is removable and washable, so you're not breathing in last week's dirt.
Available in gloss black, matte black, solid gunny and Army green, the brain bucket's made from a lightweight composite shell, comfortable enough for long rides, with an interior lining you can take out and throw in the washer. There are also integrated speaker pockets built-in, for taking your tunes along for the ride.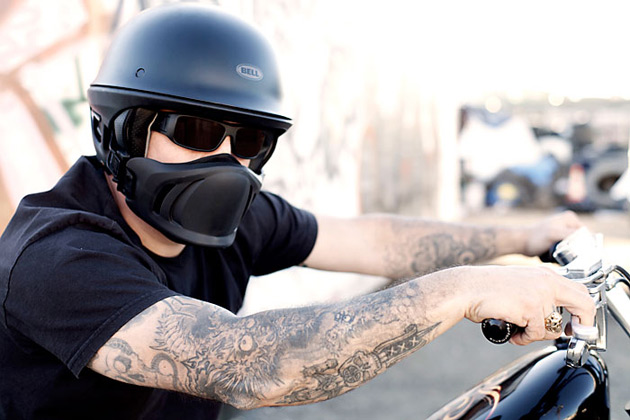 And right now Bell is holding their "Go Rogue" contest, with the winner getting a tattoo from celebrity tattoo artist Corey Miller (that's him pictured in the photo), and a trip to Sturgis for the 2013 rally. From now until May 7th, Bell will be giving away one Rogue helmet and t-shirt every week to a lucky rider entered in the contest. You can get in on it by going to their Facebook page.
$249.95