Ben Foster Becomes Lance Armstrong In 'The Program' Trailer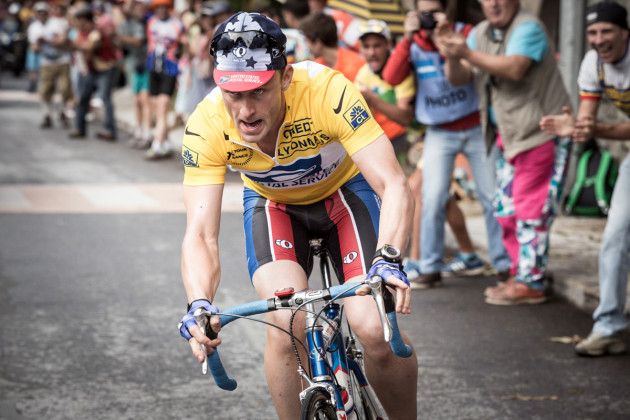 Winning Was In His Blood. The rise and fall of Lance Armstrong is perhaps one of the most well documented sports tales of the past decade. As such, it was inevitable that it would be turned into a film, and out of the two or three projects that got started, The Program with Lone Survivor and 3:10 to Yuma star Ben Foster in the lead role seems to be the winner.
The story seems to chronicle journalist David Walsh's obsession with Armstrong, who up to that point claimed beyond a shadow of a doubt to be above the influence of performance enhancing drugs.
I've always been a fan of Foster's supporting work, and I'm absolutely thrilled that he gets this opportunity to show off what he can do in such a massive role. Thus far, he seems to be completely embodying Armstrong, even if he does not greatly resemble him. Beyond his performance, the story here looks riveting and well told. We could be looking at a major awards contender here.
The Program does not have a US release date yet, but when it gets one, we'll be sure to let you know.