Blackprints: Car Designs Reimagined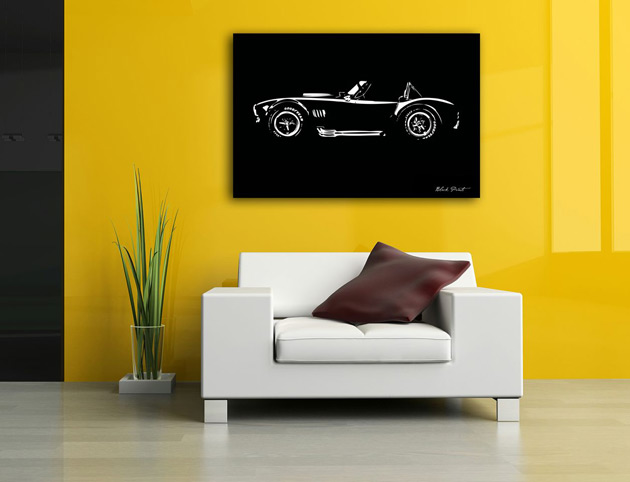 Sabrina Chun is a designer from San Francisco who recently launched a cool campaign on Kickstarter that immediately caught my attention. The project is called Blackprints, and basically they're inverse black and white illustrations of beloved classic cars, in print form.
Each of the eight cars were personally selected based on their relevance in history and pop culture:
Porsche 911
'67 Mustang GT500
DeLorean DMC-12 from "Back to the Future"
Volkswagen Microbus
AC Cobra
Lamborghini Countach
Ford Model T
Ghostbusters Ecto-1
There's a very retro and vintage feel to them that will appeal to people, regardless if they're car enthusiasts or not. Get one for your man cave, or give one as a present to your car nut friend or family member. It's a really unique piece that's sure to spark some conversations!
It's important to note that Blackprints are not posters, but rather photograph-quality prints, with every design lasered onto 80lb card stock with a matte finish.
As you can see from the video below, Sabrina has a genuine love of all things automotive, and we're only too happy to help support her project!
If you're interested in getting a Blackprint of your very own, visit the Blackprints Kickstart page and make a pledge today!