BMW Concept X2 Unveiled At Paris Motor Show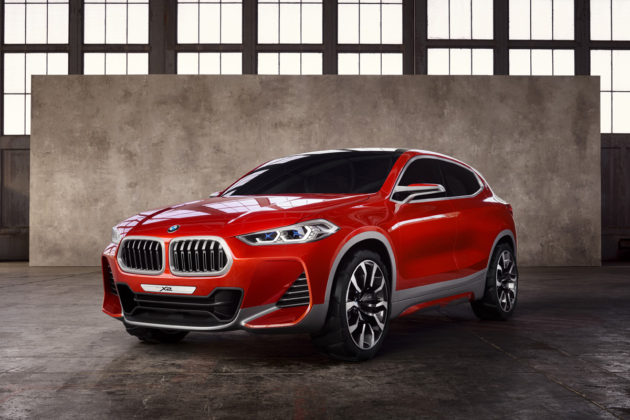 BMW used the 2016 Paris Motor Show to introduce the BMW Concept X2, a sleeker take on the BMW X1 crossover that's really quite impressive looking.
Now this isn't the first swoopy-coupe crossover from BMW, but rather the latest in a long line that started with the X6, then downsized to the X4, and now to the X2. The design clearly isn't for everyone, but I quite like the fact that the BMW Concept X2 "fuses apparent contradictions into a single coherent statement," as BMW so eloquently put it in their press release.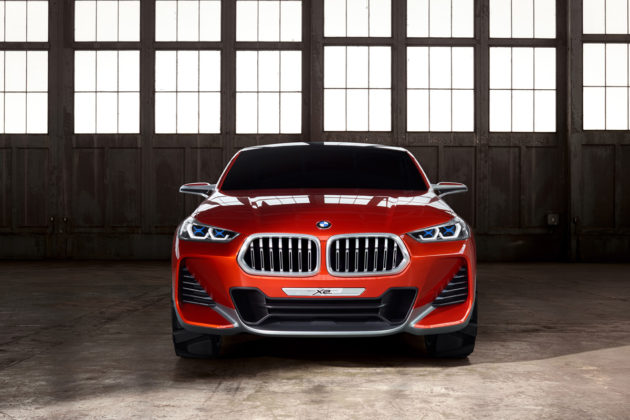 "The BMW Concept X2 combines the fast-moving body language and low-slung proportions of a coupe with the robust construction of an X model. This is a sporty vehicle with a bold character, and it allows us to open up some fascinating new design possibilities for the BMW brand," says Karim Habib, Head of BMW Design.
The front end of the Concept X2 has a heavily raked windshield that appears to extend seamlessly into the dark panoramic roof, while slim lighting, enlarged kidney grille and large air intakes give the front end a slow-slung look. Those headlamps are laser lights, which create a crisper and brighter beam than regular units, and can be slotted into a smaller package as well.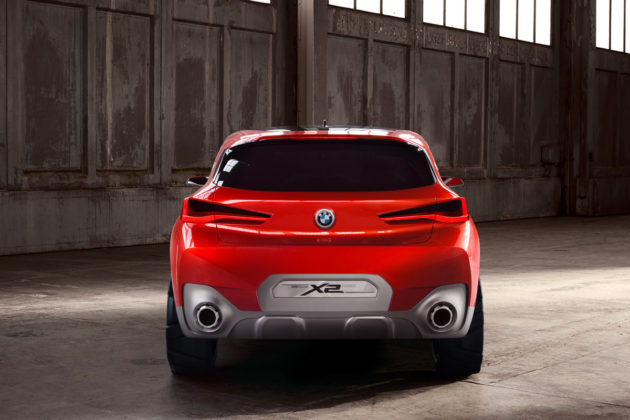 From the side, the long wheelbase, stretched roofline, short overhangs and heavily forward-slanting C-pillar give the body a sporty, low-to-the-road feel. The BMW logo on the C-pillar is a classically sporty coupe design cue straight out of the BMW history books, and it's a nice thoughtful touch.
Lower down the sides of the BMW, muscular surfaces, large wheel arches and stylistic underfloor protection around the door sills form an intriguing contrast with the dynamic elements further up. The almost squared-off wheel arches house large, 21-inch light-alloy wheels clad with chunky treads, pointing to the potential for fun off the beaten track (despite the fact that 21-inch wheels aren't exactly ready for the dirt).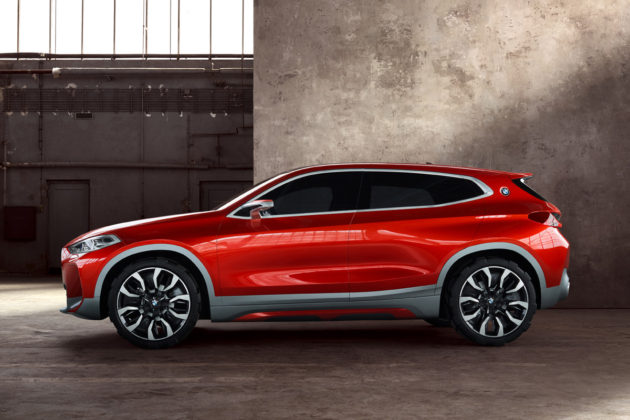 Out back, a slim rear window and horizontal lines reduce the perceived height of the X2 and underscore its sporting pretentions, while slim LED lighting recreates the traditional shape of BMW taillights. The big, silver diffuser and massive exhaust pipes probably won't see production, but they look pretty bad-ass nonetheless.
While the BMW Concept X2 is only a concept at this point, it's largely believed that BMW will bring this car to market, as the X1 is the only SUV in the brand's lineup without a coupe counterpart. Here's hoping!