Bulleit, Blackbird & The Pan African Film Festival
Once a year, African American filmmakers and artists come together to display the efforts of their creativity and artistry. Now it's likely you might not have heard of the Pan African Film Festival, as we didn't know about it until we were invited by Bulleit, who were sponsoring some of the events surrounding the festival.
The first Pan African Film Festival was organized in 1992 by actors Danny Glover and Ja'net Dubois, and Whoopi Goldberg and Danny Glover co-hosted the festival which featured over 40 films by black directors from four continents. The Pan African Film Festival (PAFF) as their website states, is a non-profit corporation dedicated to the promotion of cultural and racial tolerance and understanding through the exhibition of film, art and creative expression.
This year, the festival featured over 170 films from directors from close to 50 countries. Attendees were treated to full feature documentaries, short documentaries, web series, full feature movies and more. We of course, as we'd mentioned previously, were focused primarily on seeing the film Blackbird, produced by and starring former Grey's Anatomy star Isaiah Washington, Academy Award winning actress Mo'Nique, and a host of new and familiar members of Hollywood.
This was certainly the first time in the festival's history that one producer had three films being featured in this festival at the same time, and Washington was that producer. He also had a starring role in two of them (Blackbird and Blue Caprice), and produced the other (For Colored Boys).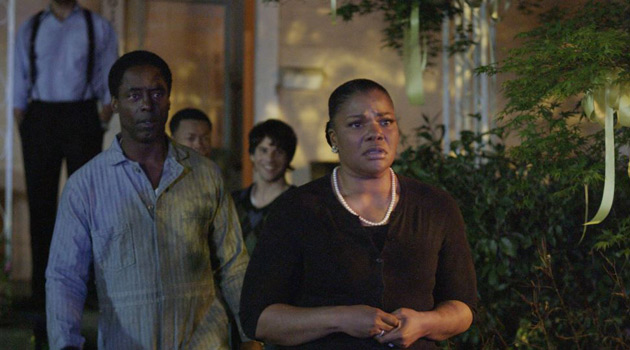 In Blackbird, Isaiah Washington portrays a small-town father, in Mississippi no less, who attempts to guide his son who happens to be struggling with his sexuality. Blackbird is based on the novel by writer Larry Duplechan. There is no doubt that Blackbird was an instant fan favorite, as well as a very impactful film with an incredible bittersweet twist at the end.
Washington also starred in the movie Blue Caprice, which is a story about the perversely twisted father and son, mentor-like relationship between John Allen Muhammad and Lee Boyd Malvo, who were the two people behind the 2002 Sniper attacks around Washington D.C.
The third film in the festival Washington was involved in, but this time solely as a co-producer, was Stacey Muhammad's Web series For Colored Boys, a spin on the popular 1975 poem-turned-film "For Colored Girls…" The series screening was at the festival Friday night, and the series follows a father yearning to reunite with his family after a lengthy incarceration.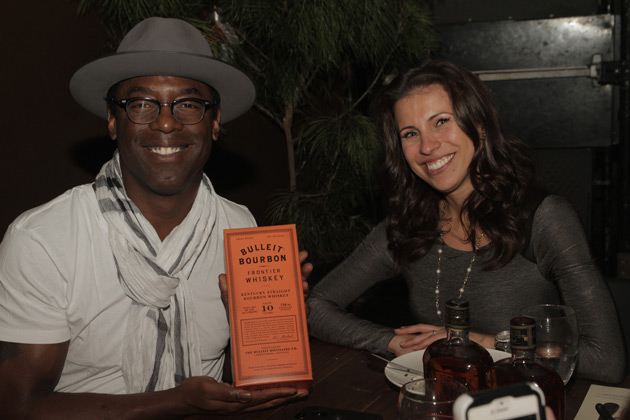 At the dinner we had, while sipping Bulleit Bourbon and Rye at Muddy Leek in Culver City, Washington shared with us the fact that much of what drew him to these roles was largely his own childhood experiences. Having had his father murdered when the future actor was just 13 years old, and the step father who would instill in him an incredible work ethic which the actor says has gotten him where he is today.
The coming-of-age story Blackbird was chosen as the Bulleit Frontier Film for pushing the boundaries of the modern frontier of cinematography. Blackbird follows church choir singer Randy (Julian Walker), who's helped by his father (Washington) in navigating the path to manhood. Oscar winner Mo'Nique (Precious) returns to the screen as Claire Rousseau, a role that Washington says "won't win her a mother-of-the-year award."
The dynamic of the film with explores religion, interracial and same sex relationships which Washington expressed to us are often very taboo within the black community. No matter what, Blackbird is going to spark controversy, and most importantly conversation. It is one of those films that everyone should see as there is a very powerful message; well several powerful messages contained within the film.
You can watch the trailer for Blackbird here:

If you've missed the festival this year make sure that you don't miss it next year. You can find out much more information about the festival on their official website.