Busch Light Gets In On The Pumpkin Spice Latte Craze With 'Busch Latte'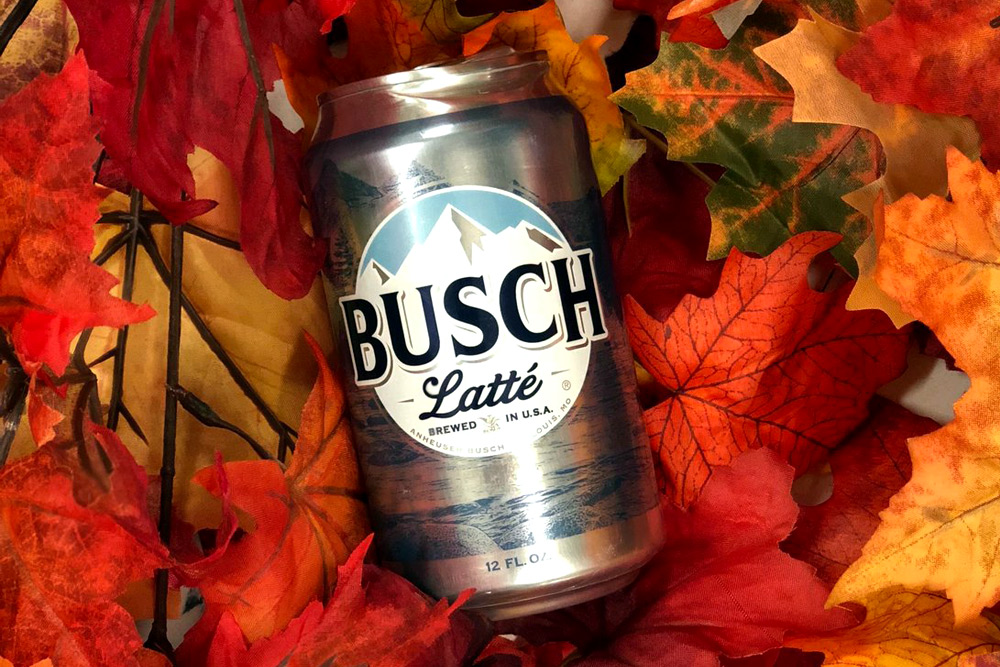 Last week, Starbucks announced that they were bringing back their Pumpkin Spice Latte, and Busch Light wasted no time in getting in on the action by temporarily rebranding Busch Light as Busch Latte, and sharing a photo of the new can on Twitter.
As expected, Twitter lost their collective minds, with people rushing out to score some Busch Latte of their very own. The only problem? It's not real. No, it's just a clever marketing stunt that pokes fun at the PSL craze. Well played Busch Light!
But they didn't stop there. In addition to the photoshopped Busch Latte cans on Twitter, they also rolled out a series of mobile #BuschLatte billboards in St Louis, Los Angeles, New York and Chicago, parking outside of various Starbucks for the ultimate in trolling.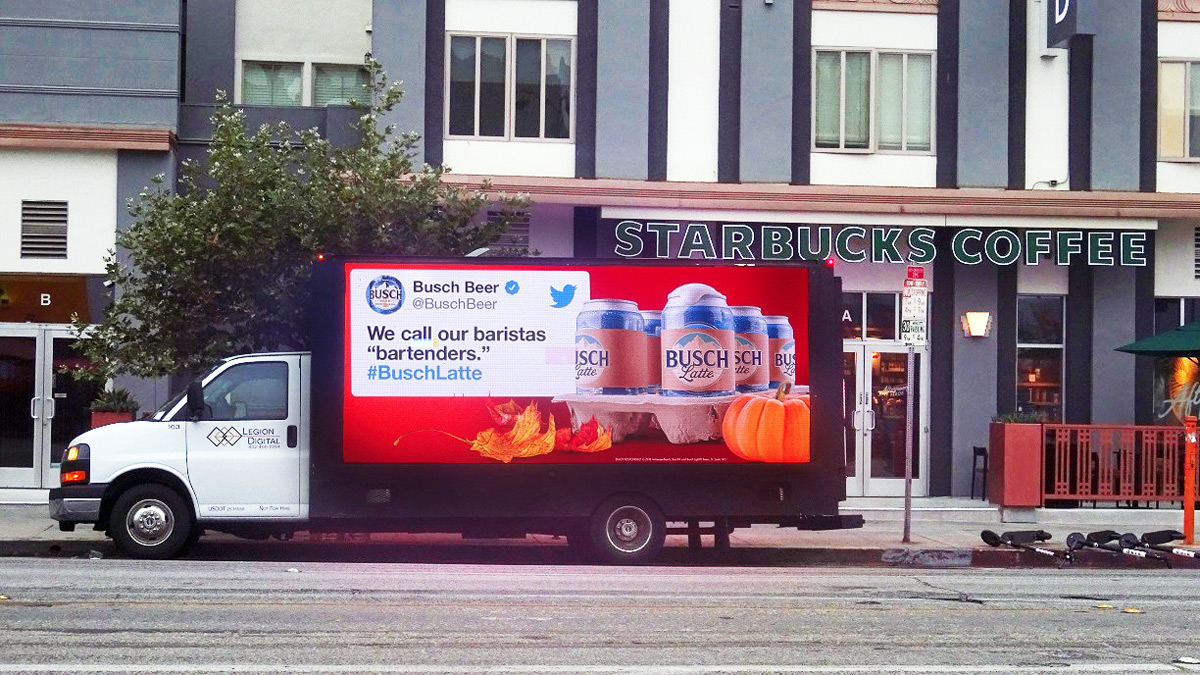 While you can't get your hands on any physical Busch Latte cans, you can snag some sweet Busch Latte merch here, with a selection of shirts and coozies to choose from.
Here's hoping that AB actually released some Busch Latte cans, as I'd definitely buy them! 🙂