Can You Even Call Yourself A Sneakerhead If You Don't Have These 5 Shoes In Your Collection?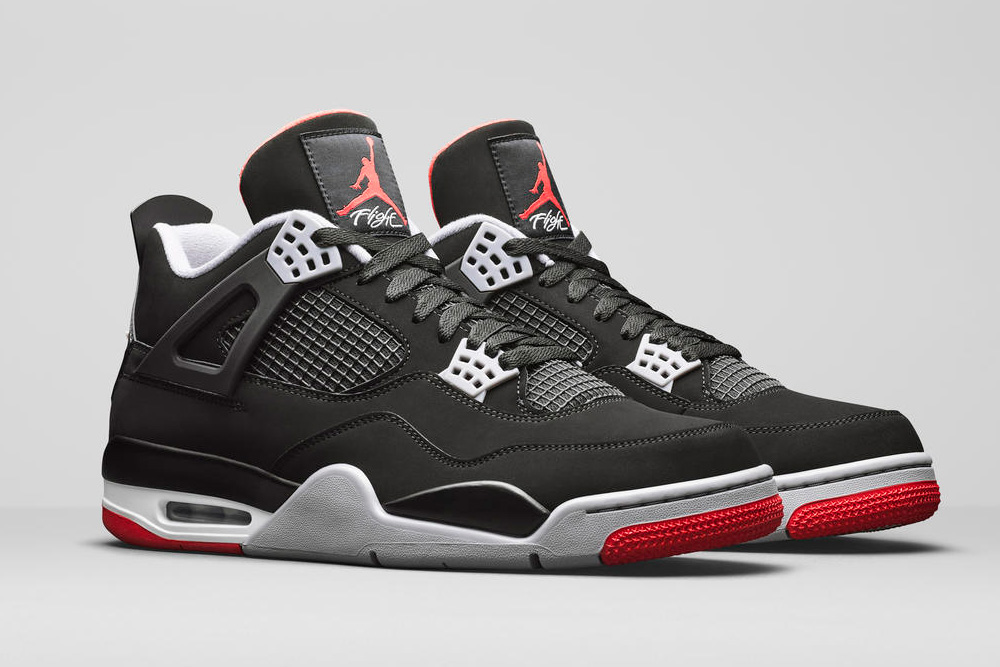 Sneaker enthusiasts will likely have hundreds of pairs in their collections. However, the iconic shoes discussed below, both new and old, are the foundations on which successful hoards are forged. Keep reading to discover what they are, and see how many of the pairs you own. 
Nike Air Force 1
With a song dedicated to them by Nelly, and known as "Uptowns" in Harlem, Nike Air Force 1s are a stalwart of any sneaker aficionados' collection. Perhaps it is their revolutionary air tech that makes them stand out, or maybe it's the fact that Nike was the first to use cup soles in this shoe?
However, whatever Nike is doing, it's working as for 35 years, Air Force 1 has been beloved by athletes and collectors alike. Indeed, to this day they remain the highest selling sneaker in history. 
Converse Chuck Taylor All Star
One of the more old-school options, the All-Star was launched in 1917. Originally an athletics shoe, you can now find all manner of folks from indie kids to rappers sporting this ever-popular model. 
Arguably, their big break came in 1932 when Chuck Taylor the basketball player agreed to give his name to the high-top versions. Something that has resulted in them being known as "Chucks" ever since. Available in a whole host of colours, patterns, and designs, the rarer versions can still fetch a hefty price at auction to this day. 
Vessi Cityscape 
Relatively a new kid on the block Vessi's Cityscape are proving to give the old guard a run for their money. Not only are they sleek, stylish, and utterly minimal, but they are loaded with tech that makes them as comfortable as they are beautiful. 
These waterproof shoes also feature the breathable knit fabric that helps to keep your feet warm in the winter and cool in the summer. Sort of liking having an HVAC for your feet. Collectors also hail the cloud-soft comfortable soul, and the capsule collections, released on limited runs, offering novel colourways. 
Vans Sk8-Hi
Adored by skaters and sneaker collectors alike, the Vans brand has a distinctly retro vibe, and the Vans Sk8-Hi that hit the market in 1978 are no exception to this rule. 
Simplicity, great value, and a clear alternative style have made these high tops one of the most popular options for sneaker obsessives around the world. Oh, and as the first skate shoes to model a high top the extra ankle support Vans Sk8-Hi offer, is just another reason why they are highly coveted. 
Nike Air Jordan 1
Finally, we come to the iconic Nike Air Jordan 1. After all, we couldn't do a sneakerhead post without them! The banned Jordan 1s caused plenty of controversies too, as the NBA wouldn't allow Jordan to wear them on the court because they didn't match the shoes of his teammates. 
This didn't seem to harm the popularity of the Air Jordan though, indeed, it may be this that is largely responsible for it becoming such a well-loved shoe. 
Indeed, celebs such as Jay-Z and Kendrick Lamar often appear wearing Air Jordans today, and the collectors market has never been stronger.  
—
And if you're looking for the next up-and-coming sneaker, the Air Jordan 11 Low Retro 'Legend Blue' are coming out in May 2021 and will be available from Flight Club. Originally worn by Michael Jordan at the 1996 NBA All-Star Game, these low-tops are white, bolstered by a tonal patent leather mudguard, sporting ballistic mesh on the tongue, and Legend Blue accents the heel branding.