Celebrating The Blue Collar Workers That Helped Build This Country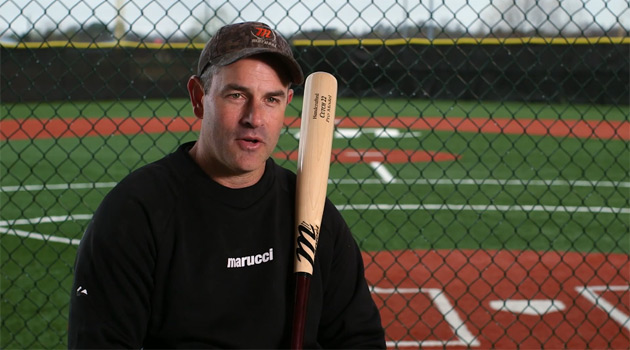 Let's face it, times have changed. In the old days, we had blue collar workers toiling away in factories, mines, railroads, and such to help build this great nation of ours. But these days, most of us spend our working hours in front of a computer screen, far removed from all of that.
Yet there are plenty of blue collar workers that are an integral part of our world today, and Kronos, the leader in workforce management solutions, is celebrating their importance with their 1 in one hundred million web series, which shares the personal stories of people who do the many important and too-often unrecognized jobs upon which we all rely.
Each month, the web series profiles ordinary people in the workforce, telling the stories of firefighters, trauma nurses, union electricians, restaurant servers, teachers and more. They are moving stories that highlight what these workers do, and it'll definitely make you take a step back and think about the impact of their work.
April's video features Brett Laxton. In 1993, pitching for LSU, he set a College World Series final game record throwing 16 strikeouts to win the championship. Following in the footsteps of his father, Brett eventually made it to the big leagues, pitching for the Oakland Athletics in 1999 and for the Kansas City Royals in 2000. These days, the former Major League Baseball pitcher makes hand crafted wood baseball bats for Marucci.
Marucci, a name that's likely better known to players than fans, has grown from the humble beginnings of a backyard shed in Louisiana to the become the number one bat in the Big Leagues. Some of the MLB's top players use bats made by Brett, including Albert Pujols, David Ortiz, Andrew McCutchen, Chase Utley, José Bautista, and many others. It must be incredibly rewarding for Brett to see one of these guys knock it out of the park using one of his bats!
I highly urge you to visit the 1 in one hundred million website and watch some of the videos on there. It's free to subscribe, and it's well worth the time to watch. These web videos highlight the best of the best of our blue collar workers, and they remind us to appreciate those unsung heroes that we take for granted each day.
Disclosure: This post brought to you by Kronos. All opinions are 100% mine.