Elon Musk Unveils The Tesla Model S P85D, And It's A Game Changer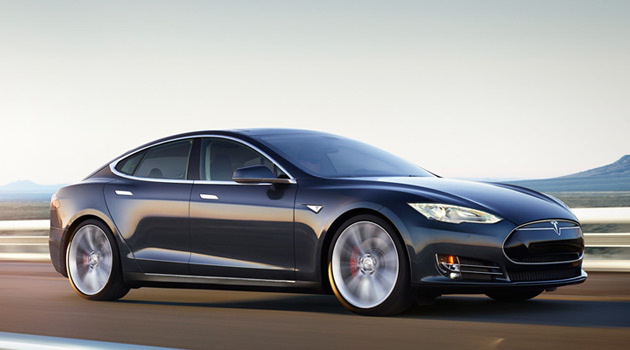 Tesla Motors CEO Elon Musk continues to push the envelope, and he doesn't appear to be slowing down anytime soon. Last Thursday, Musk unveiled the Tesla Model S P85D, the world's first dual electric motor production car. Oh yeah, and it comes with autopilot hardware, standard!
Tesla has an extensive blog post that highlights all of the features of the Model S P85D, but for those of you who want the Cliff Notes version, here you go:
691 horsepower. All-wheel drive. Auto pilot.
Put it all together, and you've got a real-life version of KITT from Knight Rider, one that'll do 0-60 in a scant 3.2 seconds. That's faster than the new Dodge Challenger Hellcat. And that's the beauty of electric vehicles, being able to deliver 100% of peak torque from a standing start.
After the unveiling, select members of the press got to go for a ride in the P85D:

Pretty wild, right? Even crazier is that this isn't just some technical exercise, but this a car you can place an order for TODAY, with deliveries of the P85D beginning in December for North American customers.
The downside? It'll set you back roughly $120,000 (though optioned out, the price can go as high as $140K). Hey, nobody said being an early adopter was cheap!