The Limited Edition Ferrari F60 America Has 730HP, Costs $2.5 Million..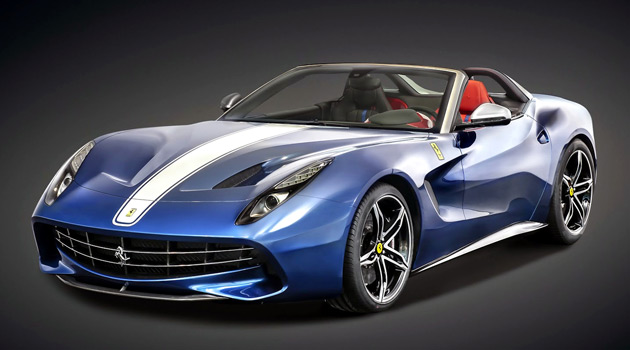 Oh yeah, and all 10 cars are already spoken for. Doh!
Ferrari delivered on its promise to reveal a special edition model exclusively for the North American market with the release of the 2015 Ferrari F60 America. Created to celebrate the Italian firm's 60th anniversary of North American operations, the F60 America is limited to just 10 units paying homage to the legendary 1967 Ferrari 275 GTS4 NART Spider.
Each Ferrari F60 America costs $2.5 million and all 10 cars have already been sold – Presumably to some of Ferrari's closest customers. As expected, the car is built around the Ferrari F12 Berlinetta but features a myriad of upgrades to differentiate it from all other Ferrari models produced.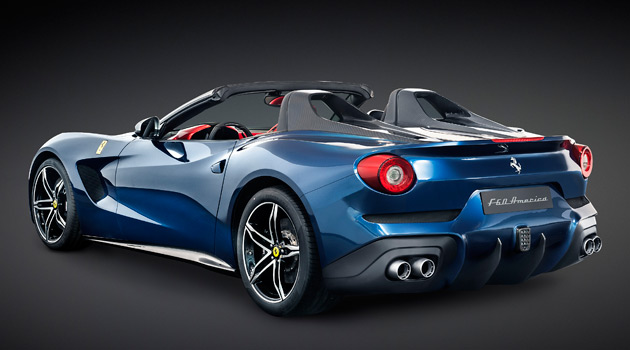 As you can see, the 2015 Ferrari F60 America features a completely unique body. At the front, a brand new fascia has been adopted incorporating a new grille, redesigned headlights and a thoroughly revised bonnet. From the sides, the F60 America again features significant changes, including the adoption of new twin 5-spoke alloy wheels.
The rear-end also supports a selection of visual changes including different taillights, a new bumper and an aggressive diffuser. What's more, the Ferrari F60 America is also a convertible and consequently features two prominent blacked-out rollover hoops and carbon fiber clad buttresses. The Ferrari F60 America comes with a fabric top.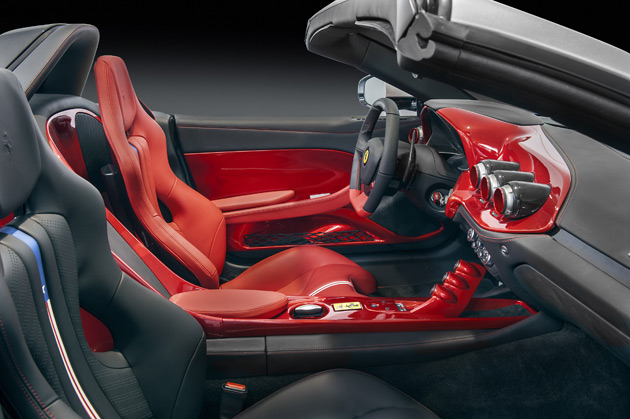 The white-striped bright blue paint job is a tribute to Luigi Chinetti's legendary North American Racing Team, and the name itself is both a love-letter to the marque's most important market and a tribute to the previous Americas, themselves all high-end V12-powered cars.
The cabin of the F60 has some bespoke touches that separate it from its F12 sibling – Notably the bright, glossy red trim on the center console and the dash vent area. As you may have noticed, the driver's seat is red, while the passenger seat is black. The impression is a driver-centric cockpit, and Ferrari says it's also a nod to classic Ferrari race cars.
We think the Ferrari F60 America is a great way for the brand to celebrate their North American anniversary, and we can't wait to see what they have in store for their 70th!